By BellaNaija.com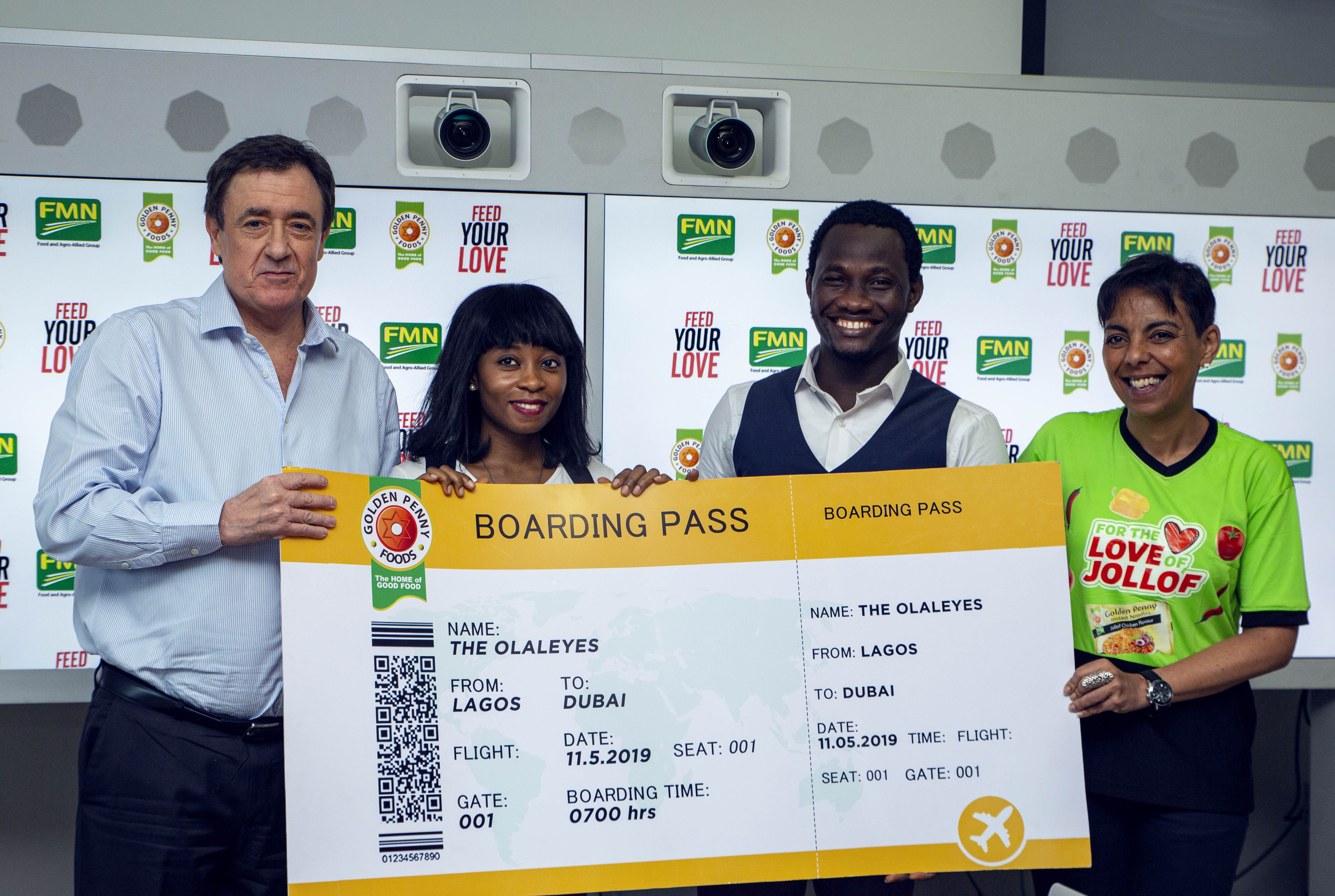 Love is indeed sweeter with Golden Penny foods. Just ask David Olaleye and his lovely wife, Enitan. They are on their way to Dubai for a 5-night, all expenses paid honeymoon after they emerged winners of the Golden Penny 'Feed your love,' campaign.
The Olaleyes were full of smiles at the presentation ceremony held in Lagos recently. The couple were received by the MD, Foods Division, Devlin M. Hainsworth, and the Head of Marketing, Rita Tsehai, at the Head office of Flour Mills of Nigeria, in Apapa.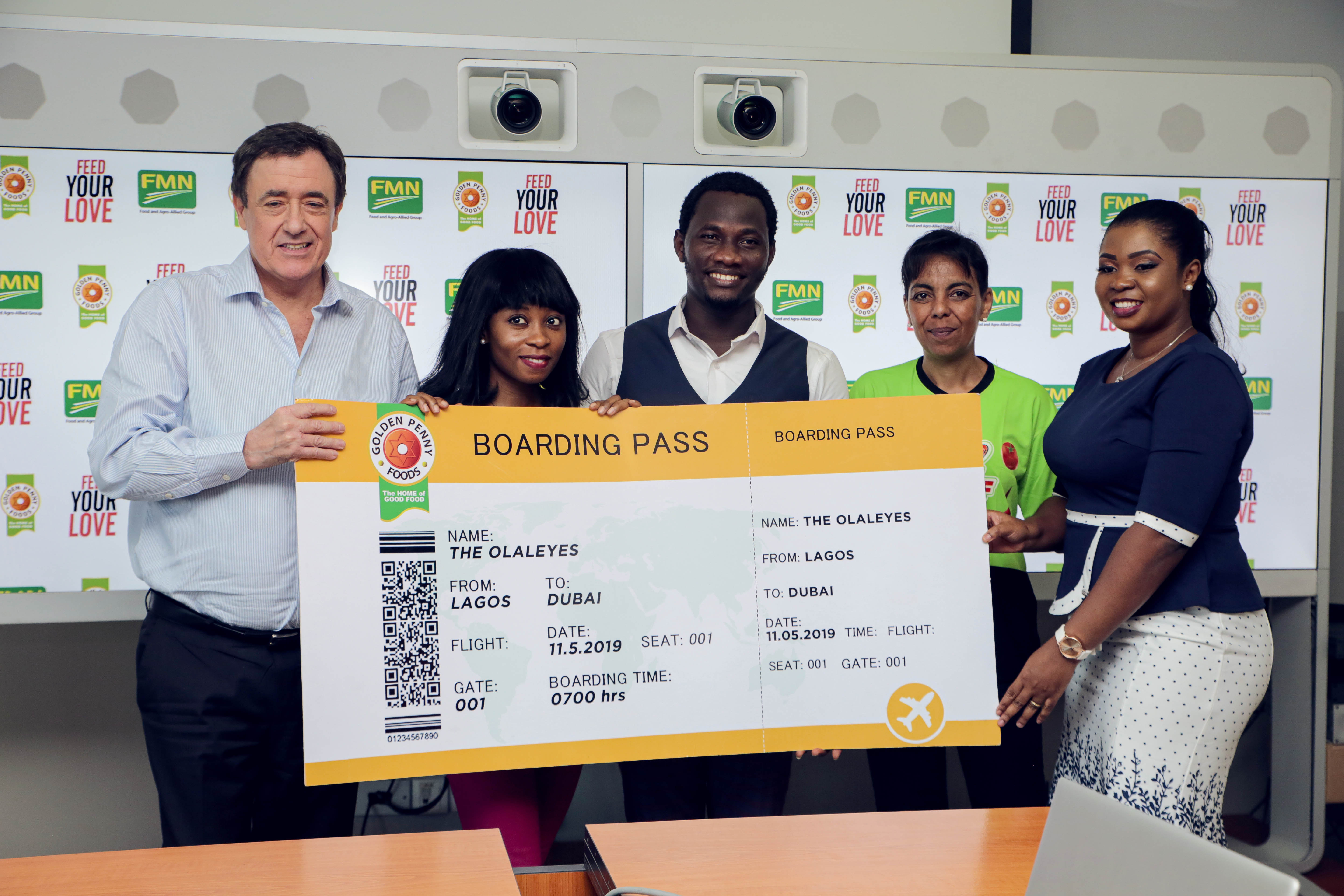 Speaking at the event, Rita Tsehai had informed that the social media campaign which commenced since July 2019, culminated in October 2019 with the Olaleye's emerging as winners of the 'Grand Prize.' During the campaign period, Golden penny had attended the wedding ceremonies of 7 couples across 6 cities in Nigeria, including, Lagos, Ibadan, Akure, Edo, Warri, and Kaduna.
At each of the locations visited, guests were treated to several sumptuous local delicacies prepared by the "Feed your love" catering team, led by Instagram influencer, Gina Ehikodu (@geenafoodiesandspice). In addition to serving meals and handing out gift packs at their weddings, each of the seven couples were also gifted with a 3-months' supply of all Golden Penny food products.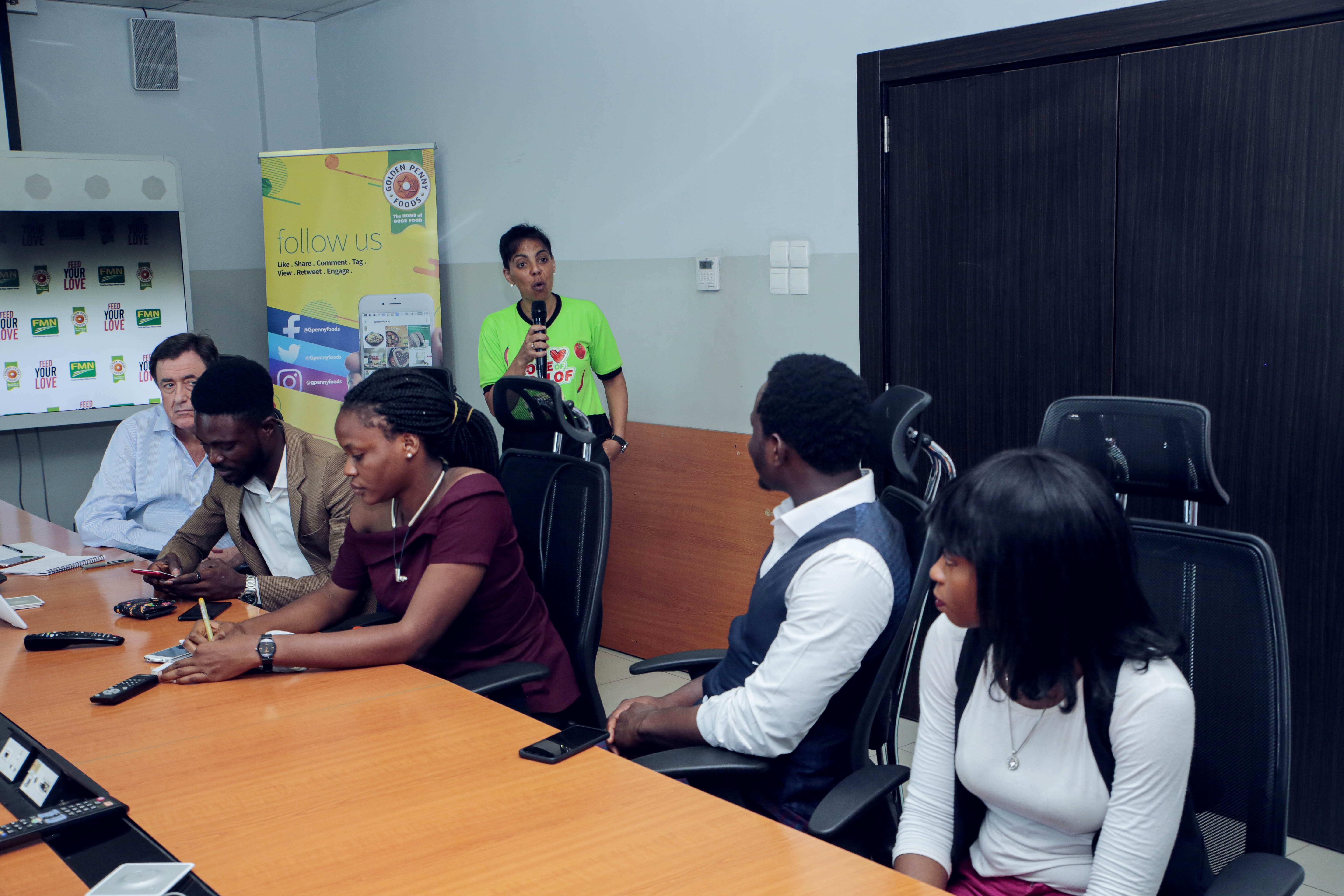 "We are always delighted to welcome new households into the Golden Penny Family," said Rita during the presentation ceremony.
"Like most newlyweds, they deserve all the support they can get as they embark on this new experience together. And we are only happy to be a part of the journey, by ensuring that they have access to all the delicious and nutritious family favorites that Golden Penny is known for." She added.
Speaking on the structure of the campaign, Rita disclosed that couples entered the 'Feed Your Love' campaign by submitting a short video message, disclosing why they loved Golden Penny. Several entries were received, but only 7 of these entries were adjudged winners after their posts received the highest interactions. The 7 couples from the first round then had to post a second set of videos after their weddings. The couples whose video got the most interaction after this process was later selected as winners of the Grand prize of an all-expense-paid honeymoon to Dubai.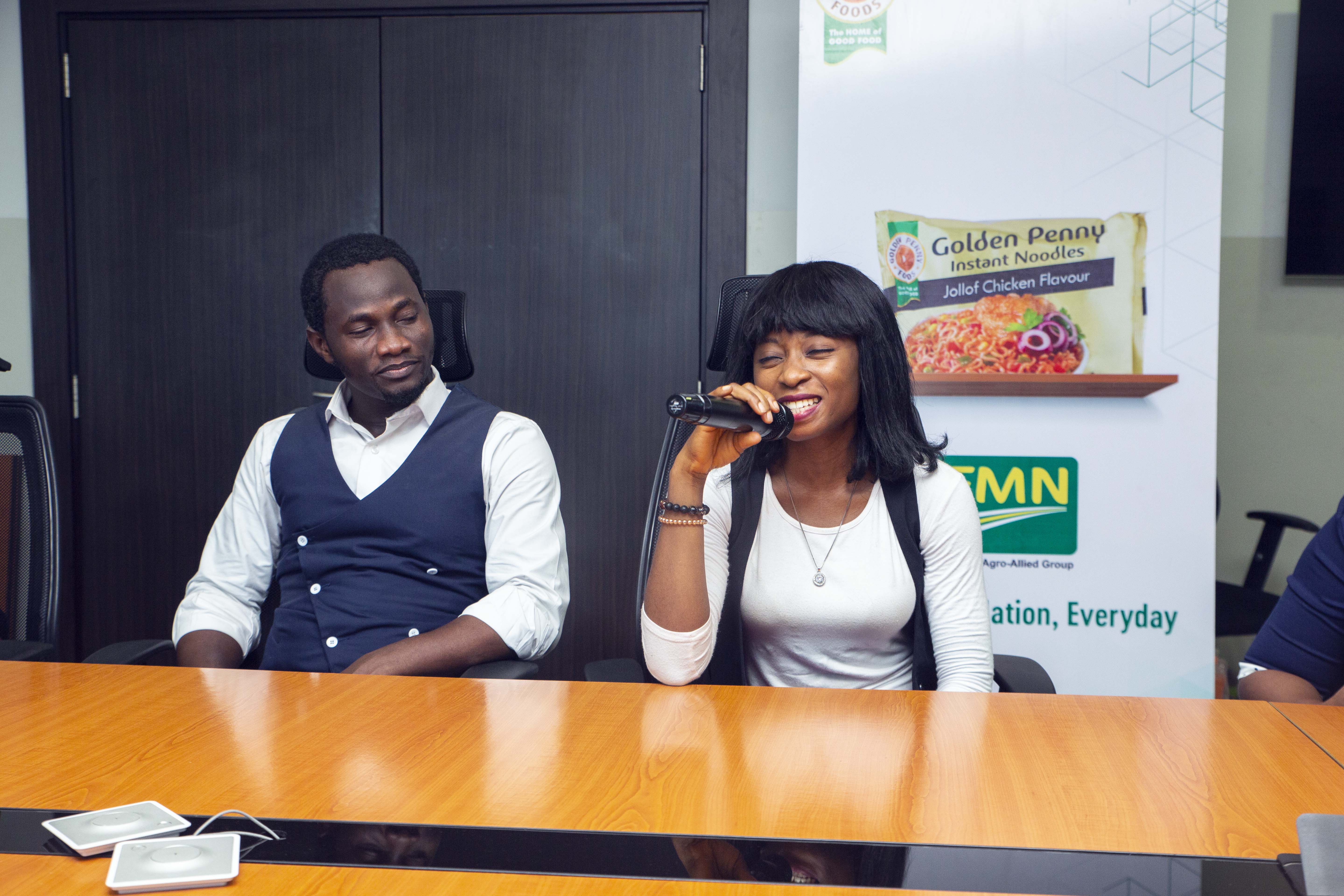 Mr. and Mrs. Olaleye were full of thanks and encouraged the company to continue with season 2 of the "Feed your love" campaign.
"Although we were hopeful, I really didn't think we could win. As a matter of fact, we had friends who still doubted the campaign until we were announced as winners." She said.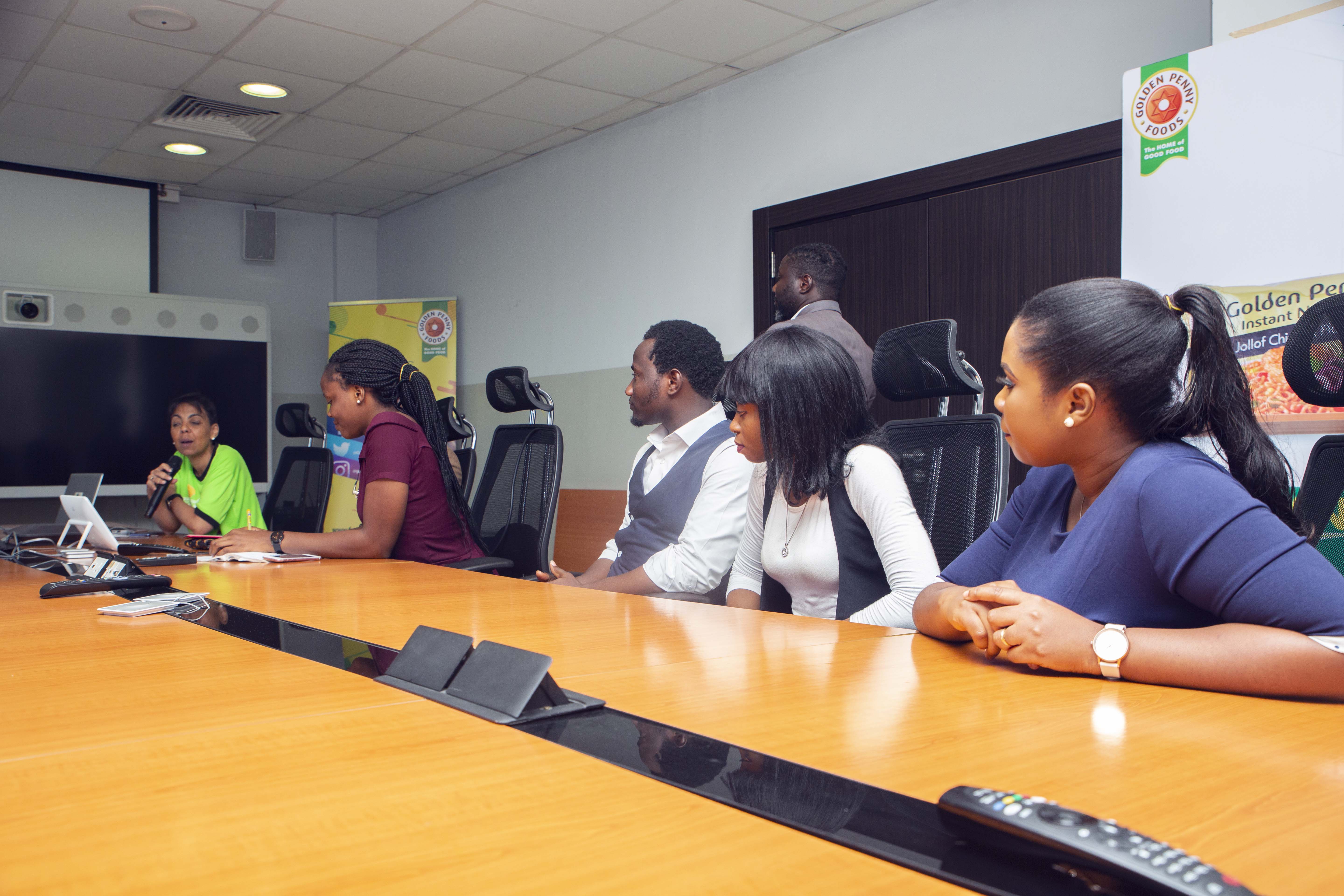 "I am so thrilled and grateful to Golden Penny. Our bags are already packed; we are leaving for Dubai tomorrow." She added with her eyes twinkling with excitement.
Flour Mills has advised its consumers to stay glued to the social media pages and look out for the commencement of season 2 of the Golden Penny "Feed Your Love" Campaign.