BY ELLA ALEXANDER
The V&A will celebrate African fashion in a forthcoming blockbuster exhibition, which will open in June 2022. The showcase will bring together over 250 objects, drawn from the personal archives of a selection of iconic mid-twentieth century and influential contemporary African fashion creatives, alongside textiles and photographs from the V&A's collection.
Africa Fashion will explore how fashion is an integral part of African culture historically, also looking at the work of contemporary designers, stylists and photographers working in the continent today and the impact that this new wave of creatives are having globally.
"Our guiding principle is the foregrounding of individual African voices and perspectives," said Dr Christine Checinska, curator of African and African Diaspora Fashion. "The exhibition will present African fashions as a self-defining art form that reveals the richness and diversity of African histories and cultures.
MORE FROM HARPER'S BAZAAR
"To showcase all fashions across such a vast region would be to attempt the impossible," she continued. "Instead, Africa Fashion will celebrate the vitality and innovation of a selection of fashion creatives, exploring the work of the vanguard in the twentieth century and the creatives at the heart of this eclectic and cosmopolitan scene today. We hope this exhibition will spark a renegotiation of the geography of fashion and become a game-changer for the field."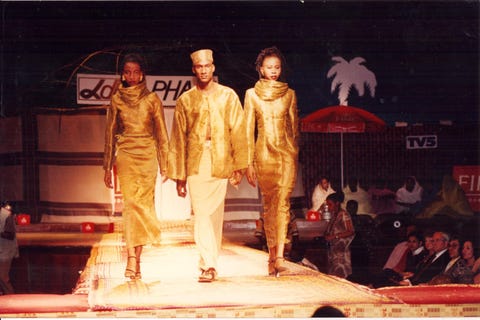 An Alphadi catawlk show, 1992ALPHADI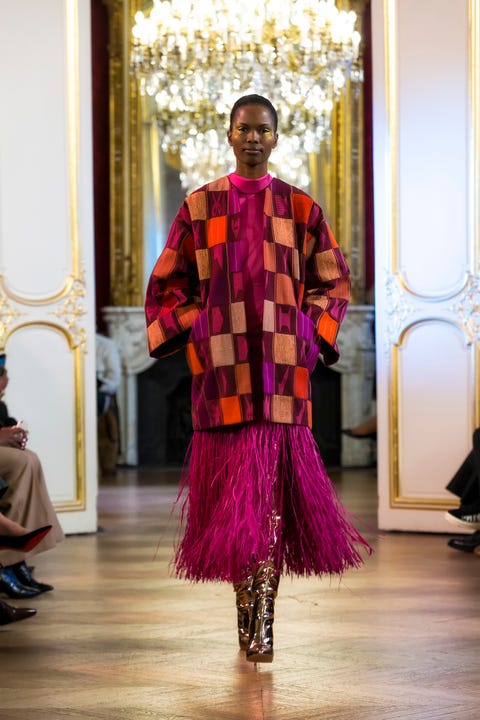 Imane Ayissi spring/summer 2020FABRICE MALARD
The V&A will highlight the work of Shade Thomas-Fahm, Chris Seydou, Kofi Ansah and Alphadi, who represent "the first generation of African designers to gain attention throughout the continent and globally". The museum is asking the public to submit any personal accounts from anyone who has worn pieces by the names listed above. It is also looking for the following
• Rare and early designs by Shade Thomas-Fahm, Chris Seydou, Kofi Ansah and Alphadi.
• 1980s experimental garments in bògòlanfini by Chris Seydou.
• Twentieth century kente, bògòlanfini, khanga and commemorative cloths from the independence and liberation years that connect to personal stories.
• Family portraits and home movies from the independence and liberation years showing African and African diasporic fashion trends of the day.
• Made-to-order garments, including aso ebi, co-created by local tailors, dressmakers and their clients, worn at festivals or to mark significant personal milestones, from 2010 onwards.