By BellaNaija.com
The fourth edition of "Power Oil Walk-Heart-On" which was recently concluded has been generating lots of accolades particularly from the consumers who had participated in the annual healthy walk program held in different cities.
The healthy walk campaign successfully held 5 cities spellbound with its fully packaged engagement activities such as Aerobic session, health address by experts, healthy lifestyle pledge, 5 kilometers walk, musical performance, Medical health check, refreshment.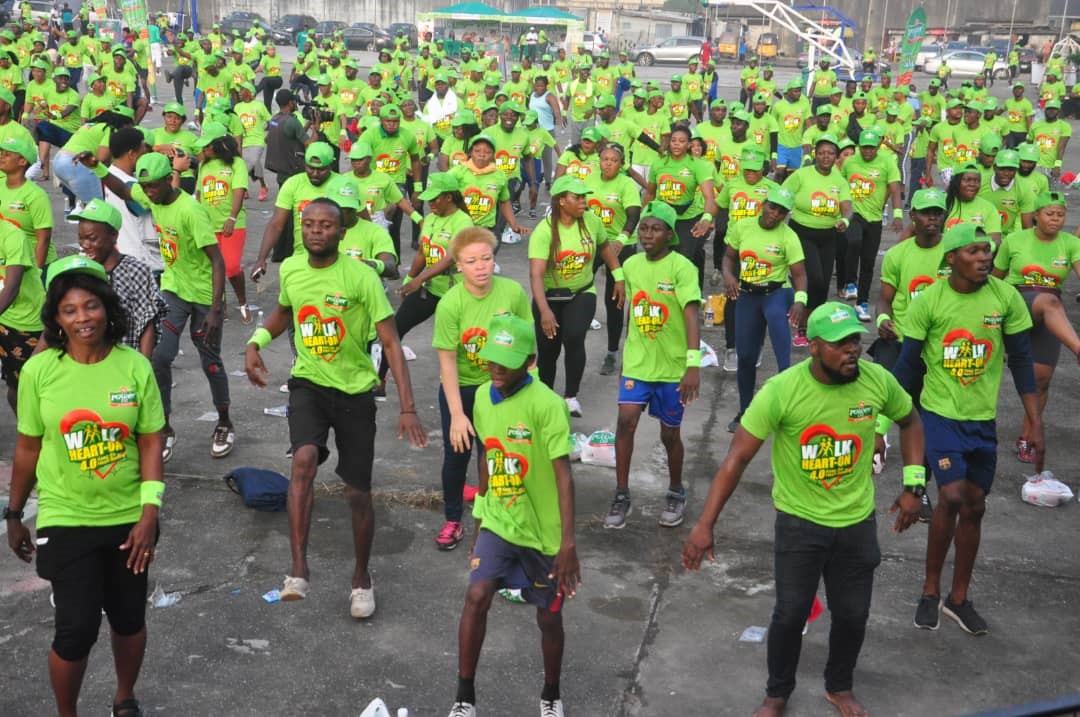 Power Oil, the Nigerian most preferred healthy vegetable oil introduced the Walk Heart-On initiative exactly 5 years ago and is strategically designed to promote a healthy lifestyle while reminding Nigerians of the benefits of adopting a daily fitness routine by taking at least a 30 minutes daily walk alongside a healthy eating habit.
According to the World Heart Federation, everyone of all ages is encouraged to increase their physical activity in order to protect their heart health and reduce the risk of cardiovascular disease (CVD), including heart disease and stroke.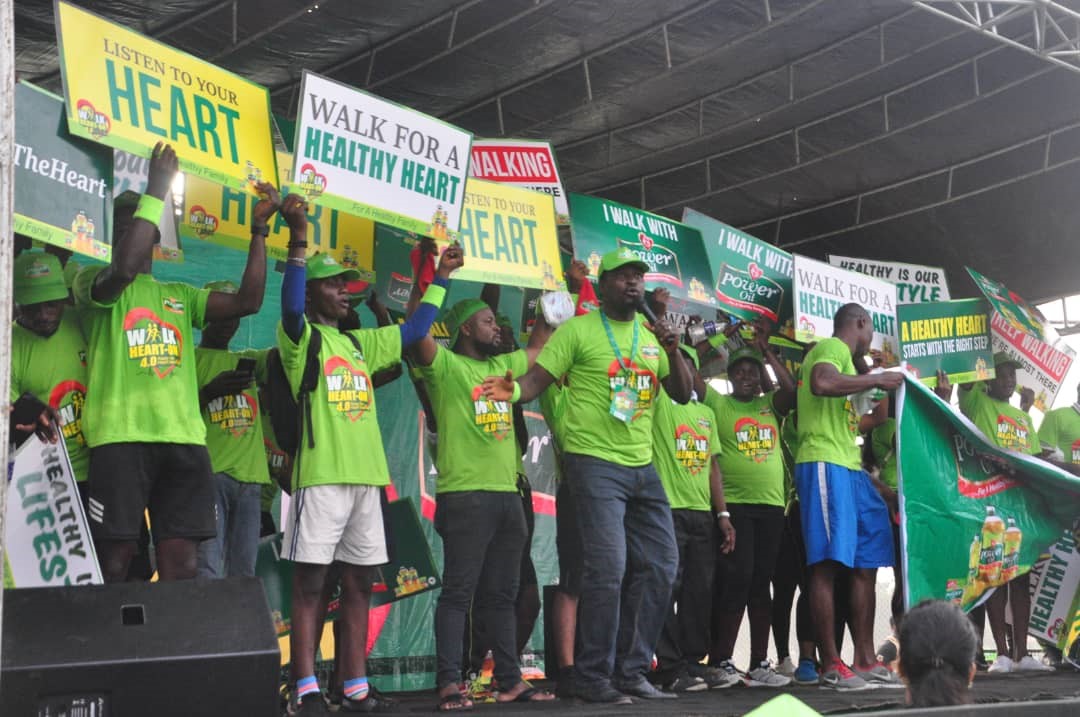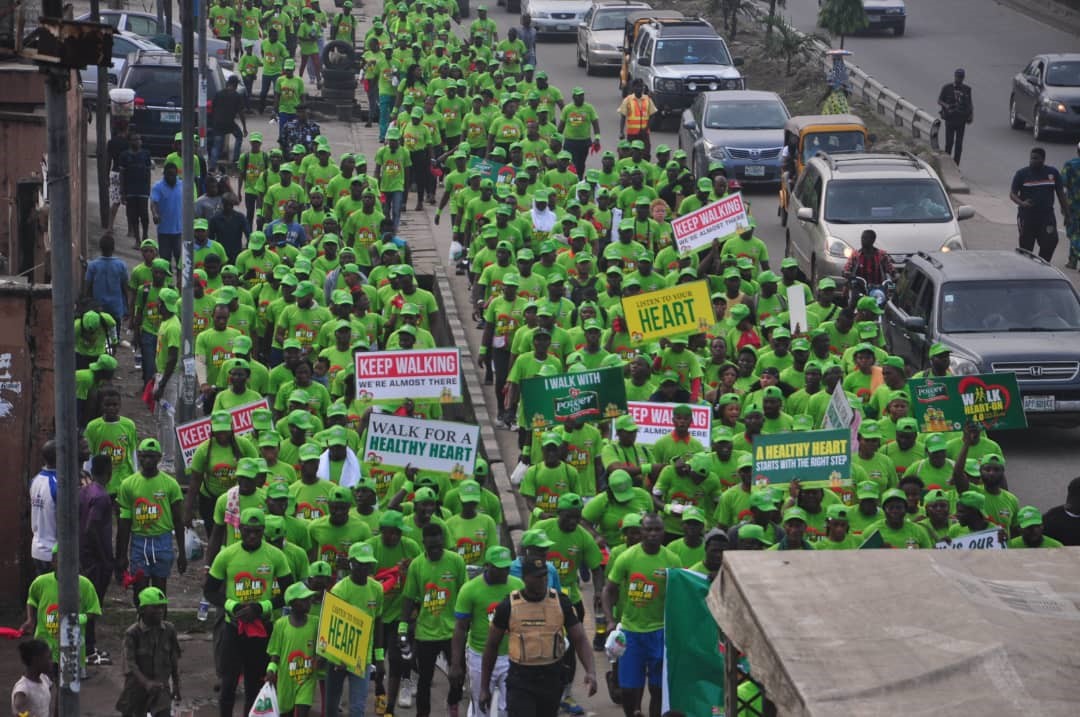 The Power Oil Walk Heart- On 4.0 which officially kicked off few Saturdays ago in Lagos State at the National Stadium Surulere, followed by Ibadan at Obafemi Awolowo Stadium, Liberty/ Ring Road, Benin (National Museum Ground, Ring Road, Benin City), Enugu (Nnamdi Azikiwe Stadium, Ogui respectively didn't only record a huge turnout but equally pulled an impressive participation, before the final wrap up in Port Harcourt at Yakubu Gowon Stadium, Elekahia.
The 5 kilometers walk in Port-Harcourt recorded a huge turnout as it kicked off from the Yakubu Gowon Stadium, Elekahia inwards Stadium Road towards Market Junction and back to the Stadium. While the walk-in Enugu started off at the Nnamdi Azikiwe Stadium; on Ogui Road to Otigba Junction Bus Stop and back to the Stadium, it was led by popular Nigerian artist Mr. Raw and the Power Oil team. Slimcase dazzled consumers in Lagos State & Ibadan, while Erigga entertained the crowd in Benin & Port-Harcourt.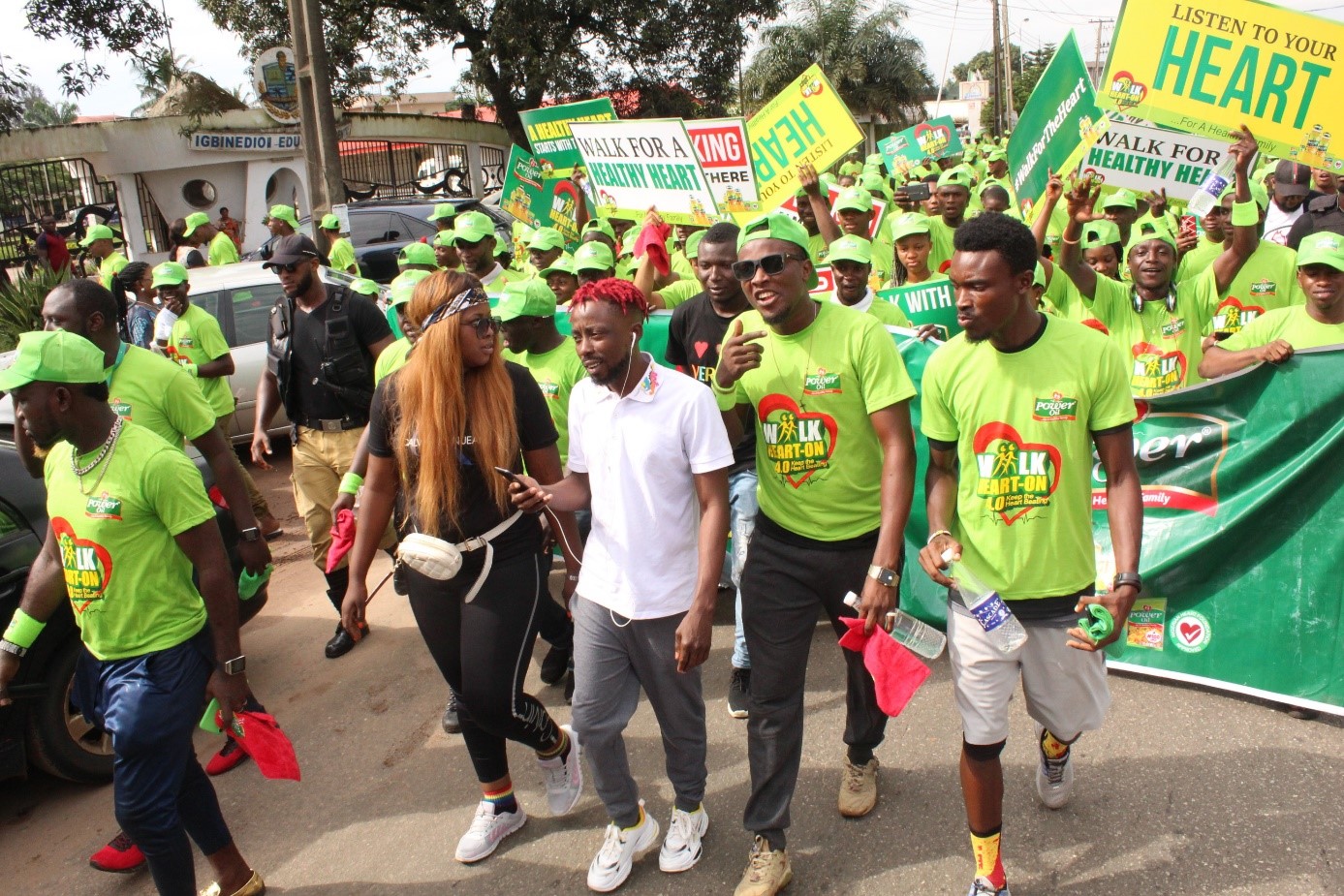 The Brand Manager, Power Oil, Prerna Pathre, who was also a part of the fitness walk, confirmed that the participation of people greatly surpassed expectations across all locations as people came out in thousands to join the healthy walk. The comedians and Guest Artists did not only put up great performances but also actively participated in leading the walk to encourage and demonstrate to the public the importance of leading a healthy lifestyle through a healthy walk for a healthy heart.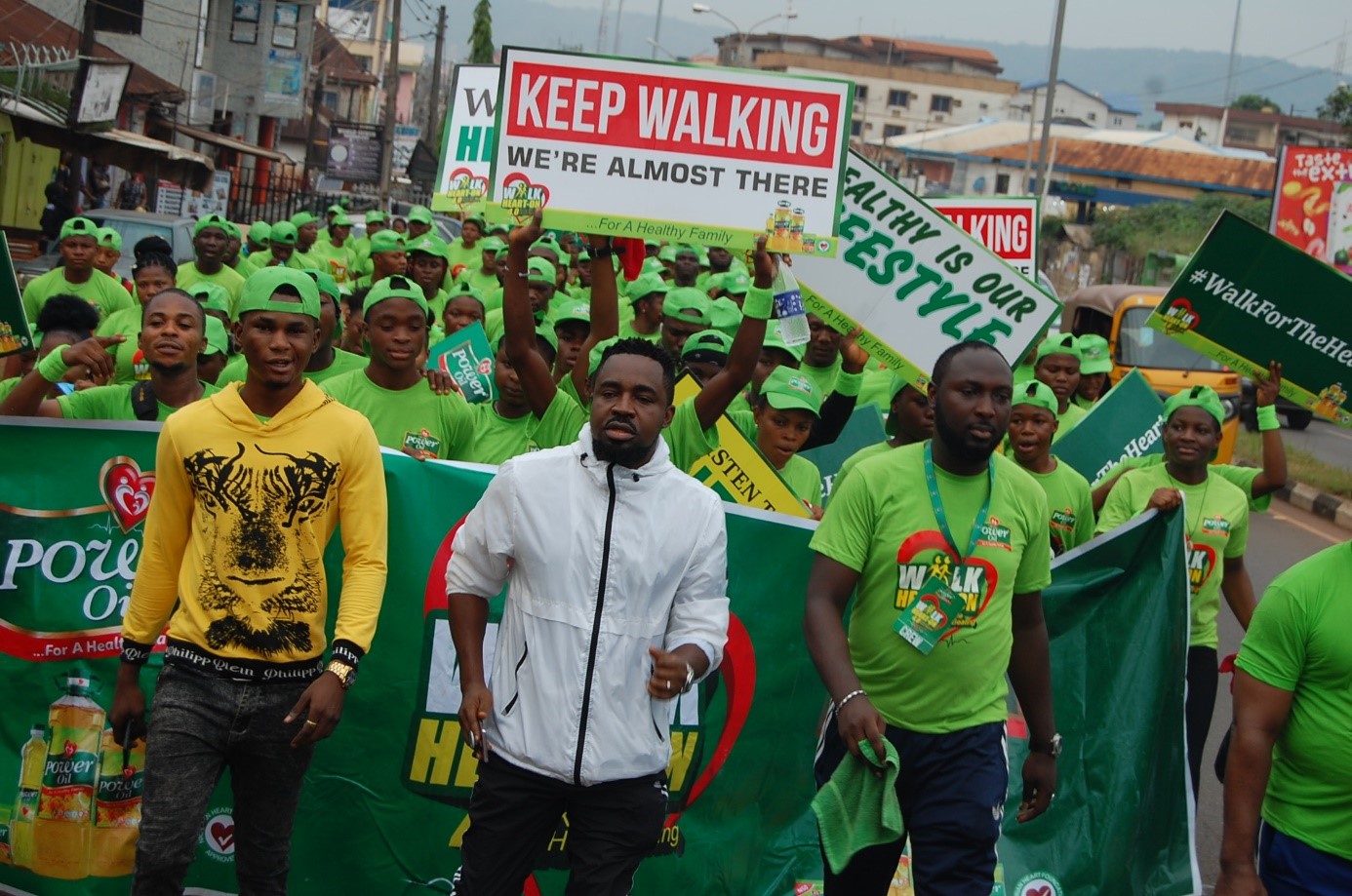 "It is delightful to see that the completion of this edition is still generating lots of positive feedback both online and offline and the advice for Nigerians is to keep the fitness and healthy living flying which is the main objective of the initiative."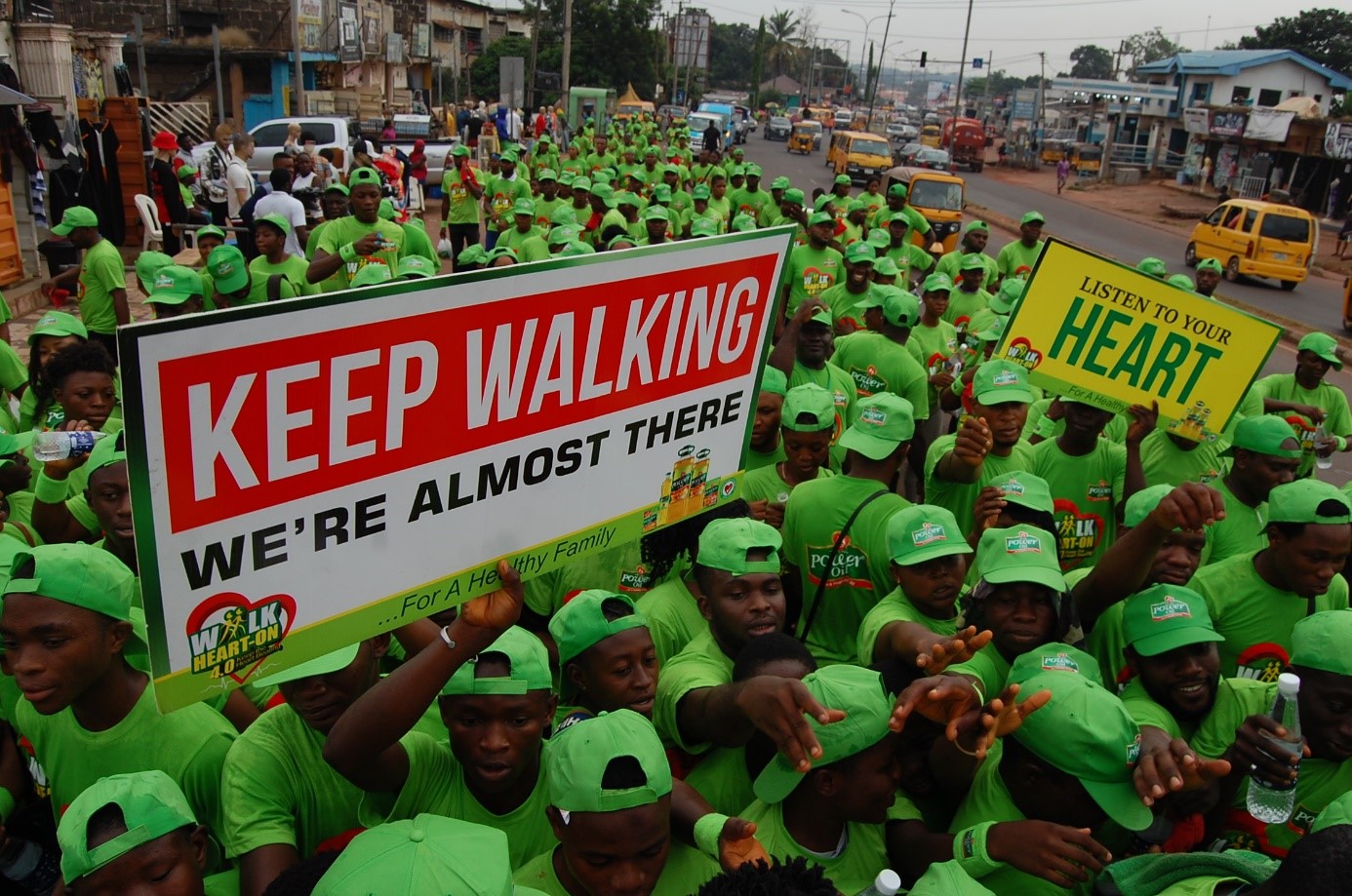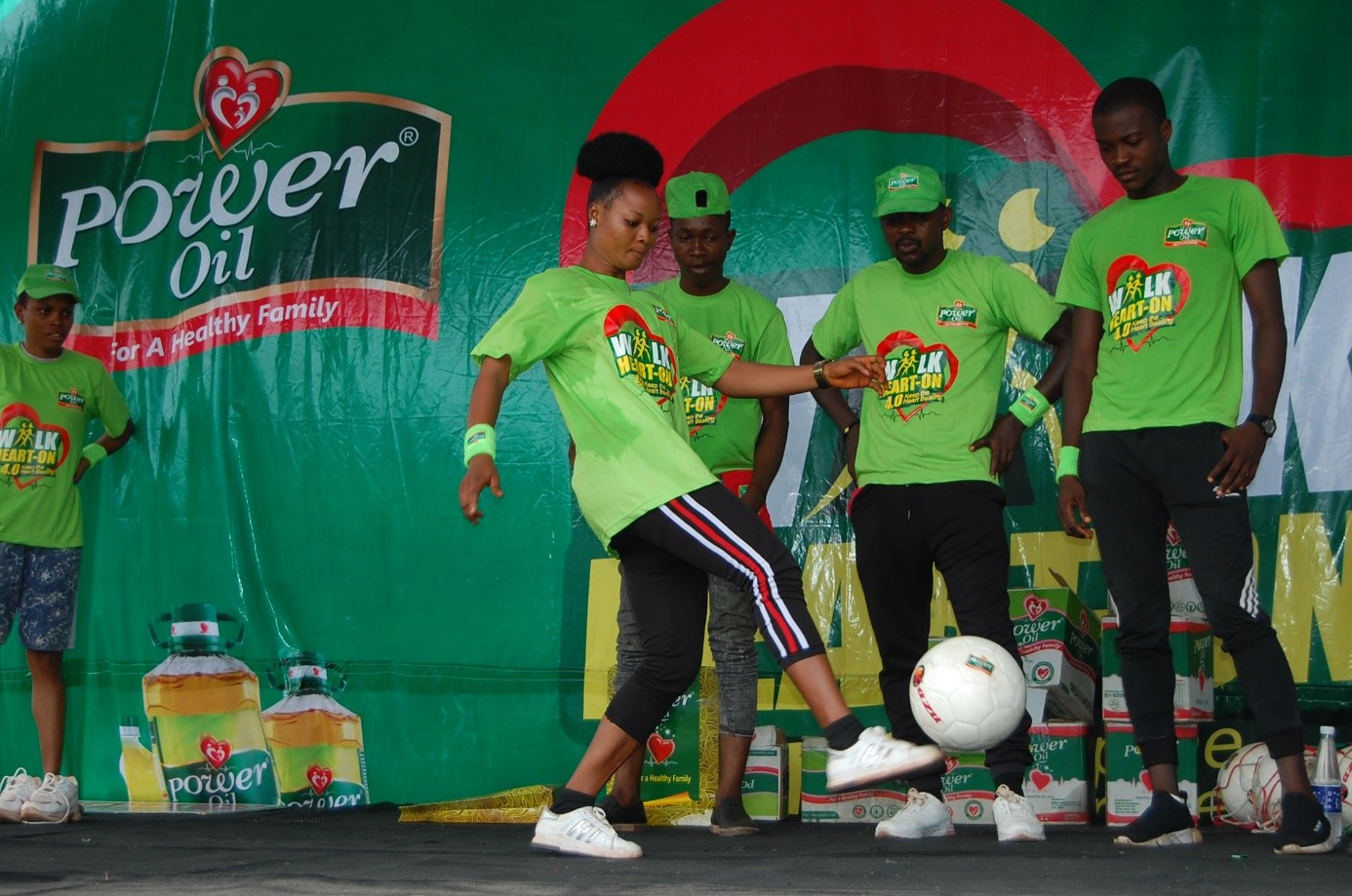 Kingsley Orufus, a participant considered the initiative a worthy one as it encourages everyone especially the youths to imbibe the culture of exercising which is in line with the vision of the state. He went further commending the brand for the laudable initiative of encouraging healthy living amongst Nigerians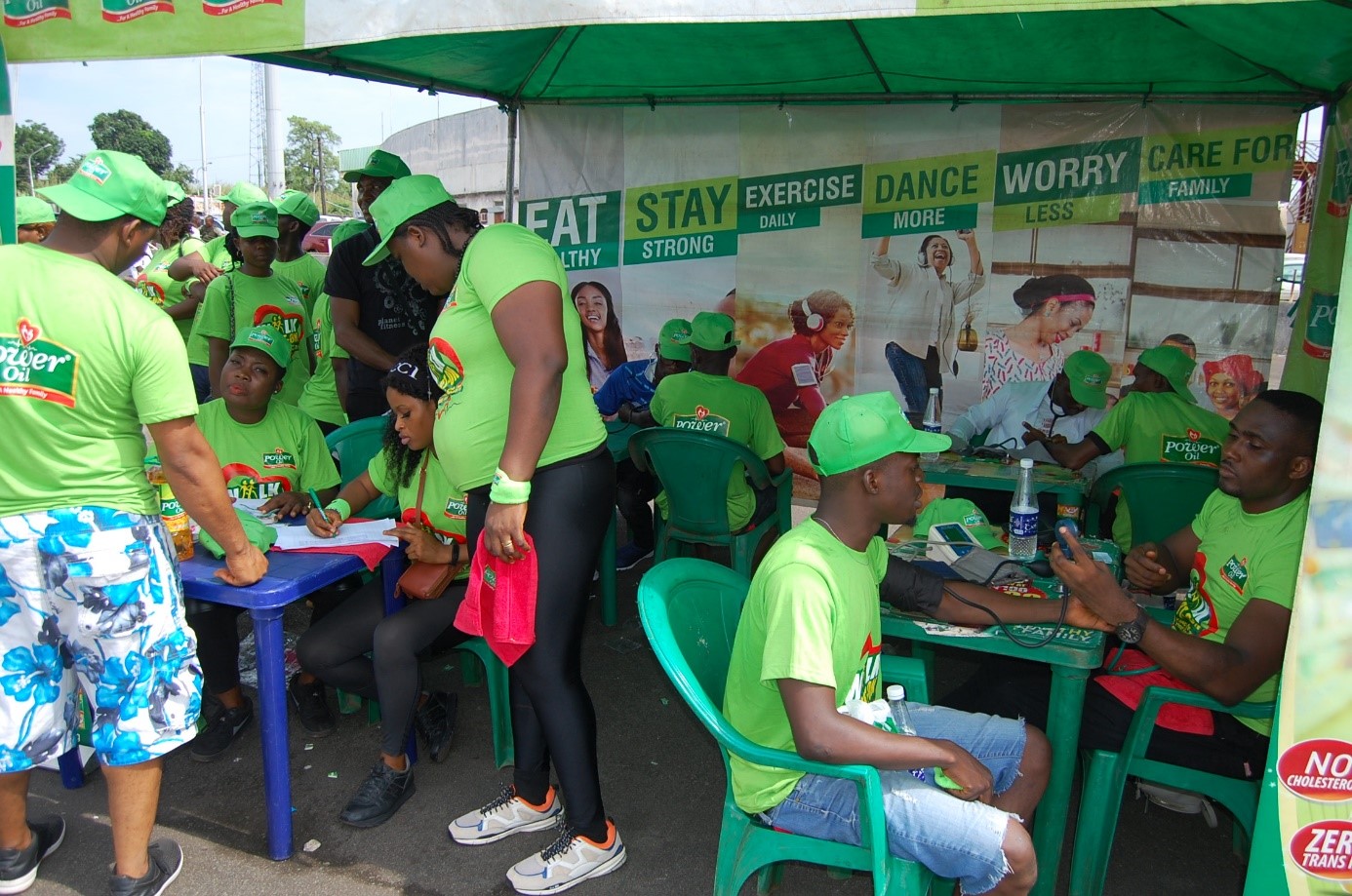 Power Oil health camps were also available to all, offering free basic medical checks for participants to ascertain their health statuses, including blood pressure, BMI and general medical consultation.
It will be recalled that the Power Oil Walk Heart-On health awareness project started in 2015 in Lagos to promote fitness and healthy living amongst Nigerians. This is the 4th edition and has been concluded successfully in Lagos, Ibadan, Benin, Enugu & Port Harcourt.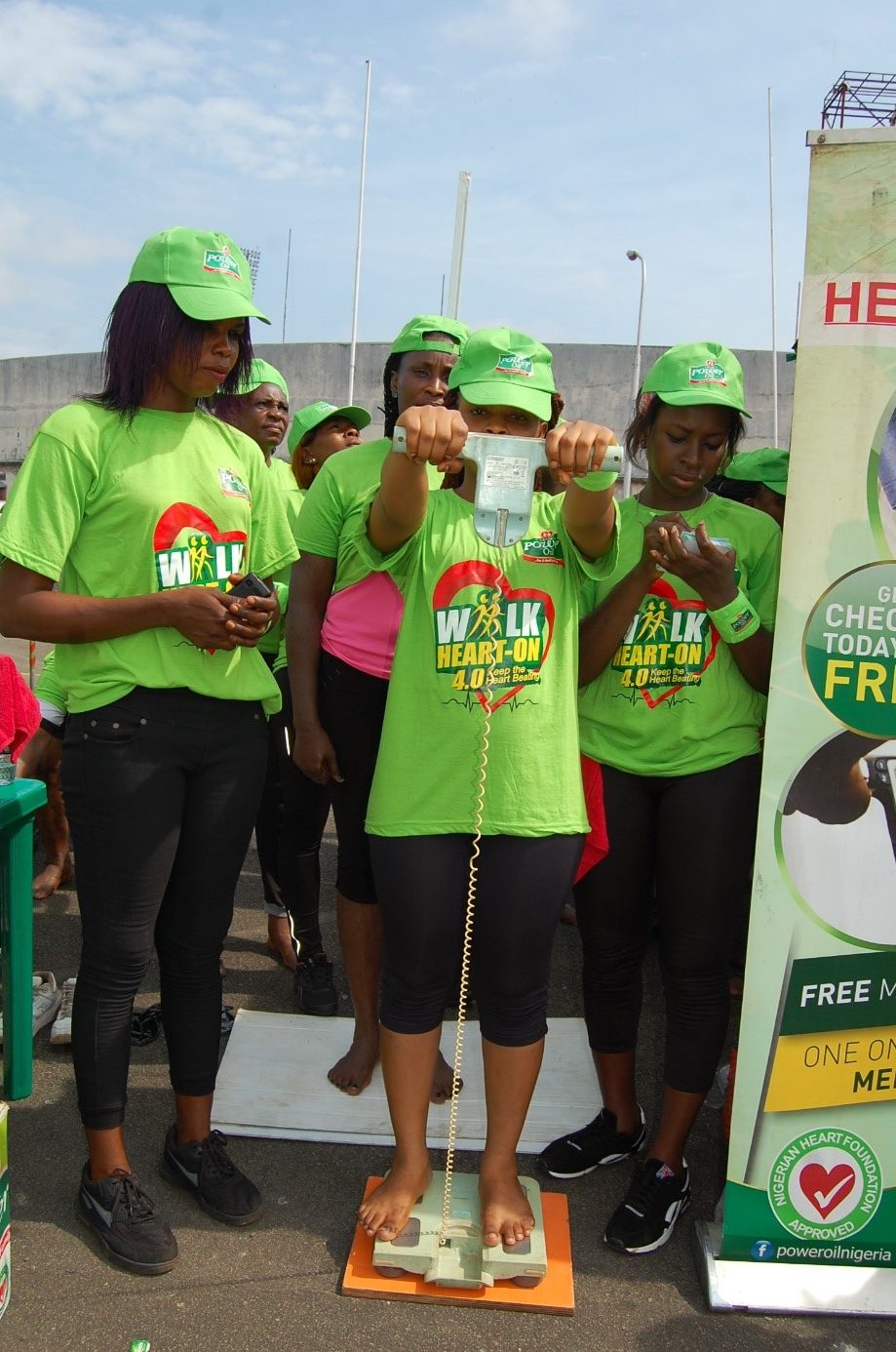 —————————————————————————————————————————————–
S