BY HADLEY KELLER
What better time than a year as tumultuous as 2020 to look to the future? In its Obsidian Virtual Concept House, members of the Black Artist + Designers Guild plan to do just that, exploring forward-looking living while also celebrating Black creativity. The house, set to debut in January, makes use of the creative talents of 26 members of the Guild, which was founded by Malene Barnett in 2018 to foster and celebrate Black talent in the design industry.
Although it's virtual, the Obsidian House has a precise sense of place: "The house is imagined and placed in the Oakland Hills of California in the year 2025," says BAD Guild member Leyden Lewis. "The west-facing structures frame and curate the light and views of the San Francisco Bay. While mindful of the rich, Black cultural identity linked to Oakland, the design is also mindful of the traditional practices of the indigenous people of the Bay Area, the Ohlone." Today, the Guild has unveiled the full list of creatives whose collective visions will bring Obsidian to life. Read on to hear about their plans for the house.1Architectural Design: Nina Cooke John (pictured) and Leyden Lewis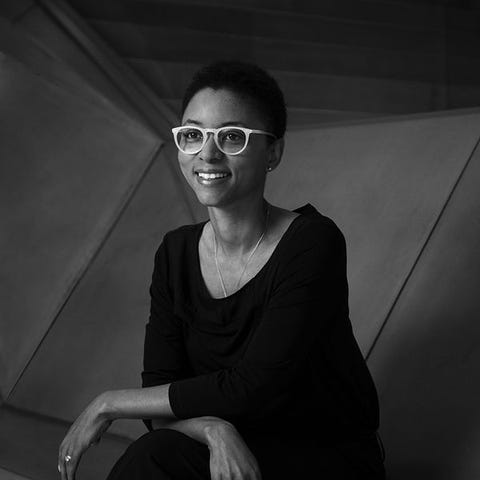 COURTESY BAD GUILD
"When black people dream what do they dream about?" This is the question that formed the basis of Nina Cooke John and Leyden Lewis's architectural planning.
The resulting plan is one that merges personal memory, collective history, and future considerations—including the reality of climate change. Obsidian's architectural plan makes use of several sustainable building practices, including solar energy and rainwater harvesting.
"The house embodies the hybrid of the theoretical and the practical," says Cooke John. "The result is a collaboration that embraces the charge of the concept house: imagining a supporting space for the mental, physical, and spiritual well being of the black family and all of its expressions of joy and creativity."2Welcome Space: Cheryl Umbles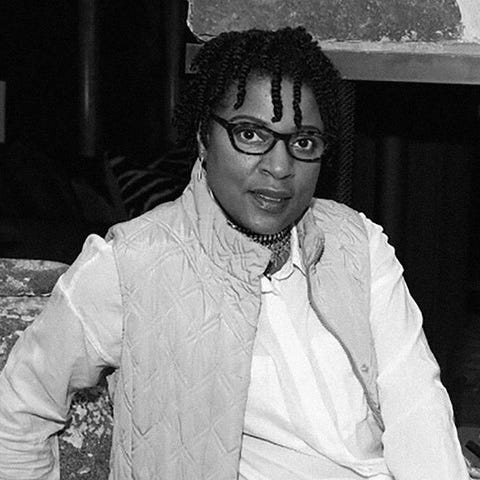 COURTESY BAD GUILD
"As people of the African diaspora, our heritage has always been about opening our hearts and home to others," explains Umbles. As such, her Abundance of Welcome entry space made sense in the context of Obsidian—but also in the context of a post-COVID world. "From the design of the exterior entry to being seated in the welcome space, entering this home should feel safe and inviting," explains the designer.
"As a designer and homeowner, I love the emotional anticipation that family and friends experience when you first open your front door, and the person on the other side cannot wait to cross the threshold. That emotional anticipation should go beyond a host's greeting and is what a 'welcome' space is all about."
3Legacy Wall: Malene Barnett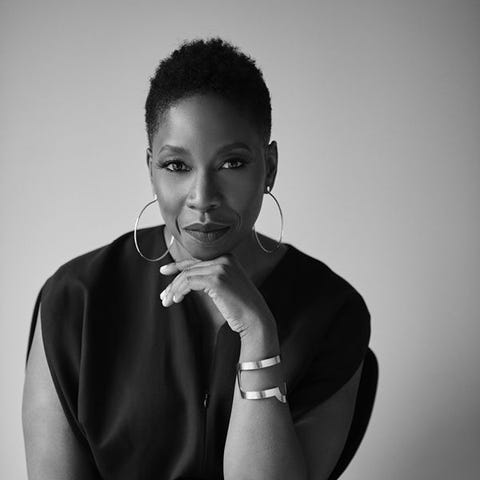 COURTESY BAD GUILD
As a ceramicist, Malene Barnett's creative process is all about channelling her ancestors; her Obsidian space will be no different. "Regardless of systemic structures, Black families continue to stay grounded in culture, spirit, and gratitude," she explains. "The walls at Obsidian honor our ancestors, serve as a tool for Black liberation, and also posses healing properties."
Barnett's walls will comprise clay tiles carved with ancestral names and arranged to form a structure evocative of building techniques used in the West African Dogon and Hausa cultures and named Sankofa, a word from the Twi language of Ghana meaning "go back and get it."
"I interpret walls as a holistic family archive of recorded stories," says Barnett. "There's an opportunity to connect to ancestors through reenacted videos and recordings. Whether one needs advice, recipes, or comfort, Sankofa can provide these answers."4Foyer and Kitchen: Kelly Finley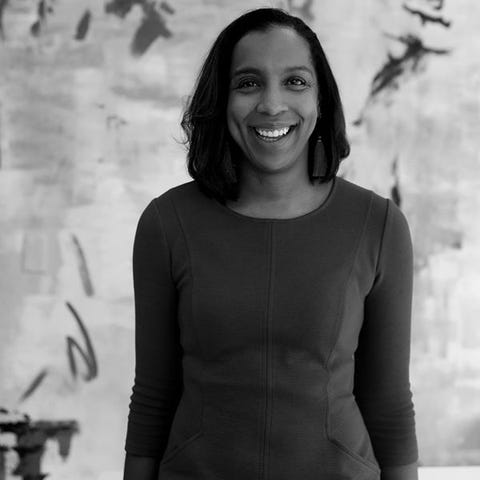 COURTESY BAD GUILD
For Finley, an Oakland native and founder of Joy Street Design, the house offered an opportunity to pay tribute to her hometown. "This room is designed as an homage to the city of Oakland and features an oak tree mosaic (the symbol of Oakland) as a grounding component," she says of the foyer. On a more practical note, this area will also feature hand-washing and laundry stations.
The kitchen will feature the same marriage of practicality and inspiration: "Designed to focus on the history and culture of Black Americans, the soul center of the house will feature bold colors, references to hip-hop, and sculptural elements that will encourage the inhabitants to lounge as much as any other part of the house," says Finley.
5Family Room: Lisa Turner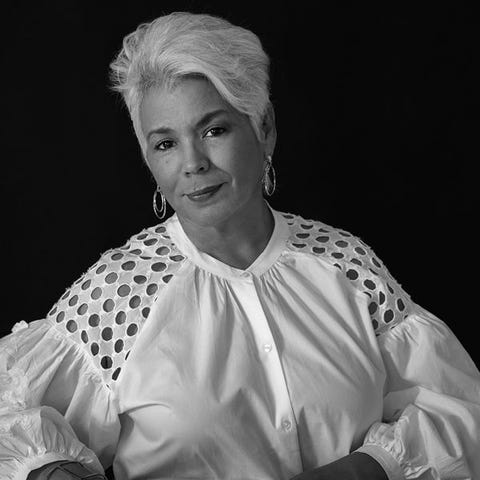 COURTESY BAD GUILD
For Turner, founder of Interior Obsession, the family room of the future is all about multifunctionality. "The perfect family room for the modern African-American family starts with traditional values," she says.
"The design is a multi-use space for the family to gather, hang out, and play. This key room is a communal space used by multiple occupants whether it be for a night of TV, a round of homework, a family piano recital, or some musical entertainment. Great care was given to functionality and decor."
6Dining Room: Laura Hodges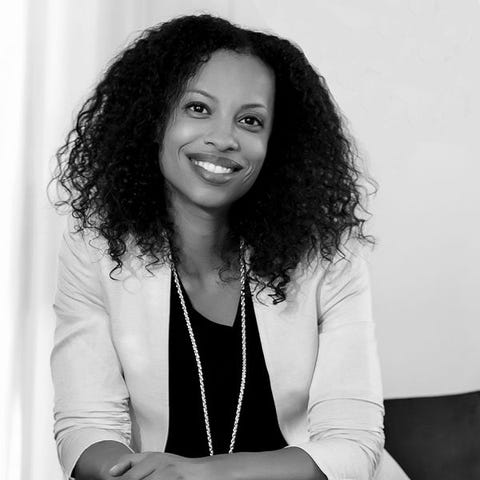 COURTESY BAD GUILD
Next Wave designer Laura Hodges's dining area—dubbed the Harmony Room—centers around community, with nods to African history and appreciation of the (virtual) setting.
"The Dining Room is a vibrant space where family and friends gather to share a culinary experience together," she explains. "Designed to host family meals, casual breakfast/lunch at the bar, small dinner parties, and large catered gatherings, the concept is centered around a large mural commissioned from BADG artist Glenyse Thompson. The form of the custom-designed counter stools was inspired by the shape of stacked African necklaces, while the low seating could be tucked away to allow for an unobstructed view of the landscape."7Living Room and Terrace: Danielle Fennoy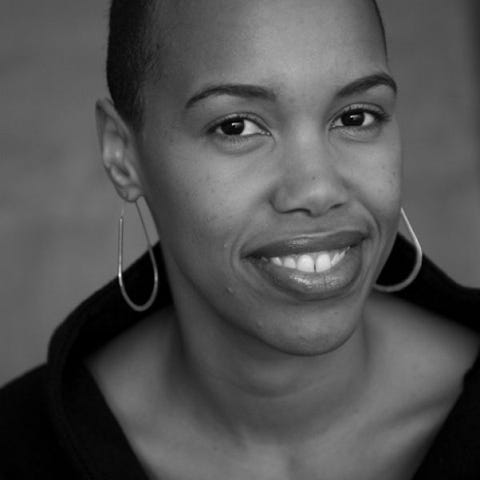 COURTESY BAD GUILD
To Fennoy, founder of Revamp Interior Design, the challenge of the living room came from balancing cutting-edge technology with a historically-minded celebration of Black culture.
"Vast, with views of the sprawling Oakland Hills, the Living Room at the Obsidian is about celebration and connection; to our heritage, to our successes, to our many talents and our creativity, to our joy, to our rhythm, to our struggle and pain, to our complexity and diversity, to our love of Mother Earth," she says. "Blackness can be found in every corner of this room. The design strives to represent all of us. Past, present, and future."
8Pool Deck: Ishka Designs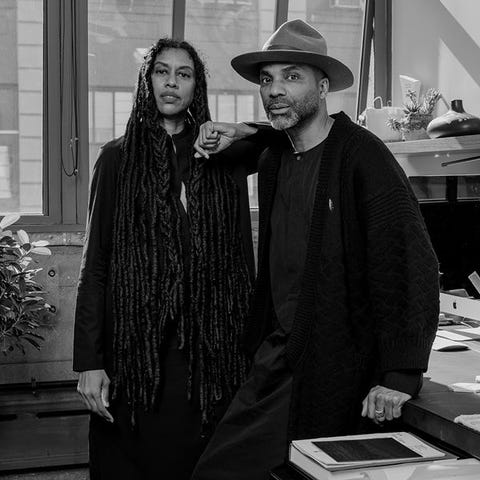 COURTESY BAD GUILD
Dubbed The Atlantic, Ishka Designs' pool and pool deck is—quite literally—green: It incorporates drought- and fire-resistant plantings and has an eye towards wellness. "Historically, BIPOC cultures sustain their environments and cultures by adapting methodologies that are inherently resourceful and necessary," explains Anishka Clarke. "We carry that ideology into our design solution for The Atlantic, through our choice of materials, furnishings, and plantings."
The pool deck also acts as a kind of outdoor hub: "Part of the beauty of Obsidian's architecture is the fluidity of rooms and their connectedness to the outdoors," Clarke says. "We chose the pool and pool deck because it is the one area that is connected to almost all of the architecture: the main level, upper levels, and the pool house."9Mezzanine: BOA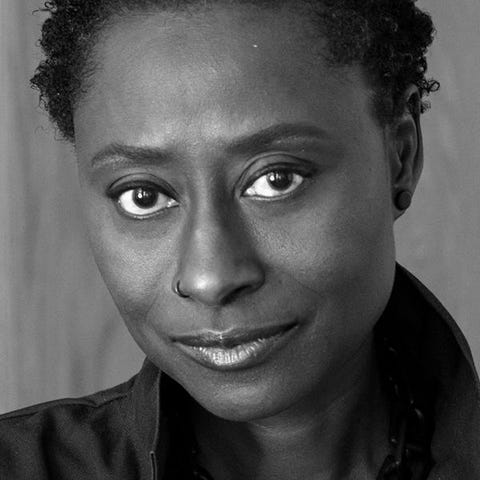 COURTESY BAD GUILD
"My main design inspiration definitely comes from nature, specifically the horizon of the Caribbean Sea," says OI Studios founder BOA, who will design her first ever outdoor furniture for the mezzanine. "I wanted to challenge myself to see if I could improve on the products that are currently on the market. My aim was to create a multifunctional space for working, lounging, and entertaining while still retaining my minimalist design approach. The pandemic has forever altered our work life so I wanted to incorporate a comfortable space to work outdoors."ADVERTISEMENT – CONTINUE READING BELOW
10Guest House: Me & General Design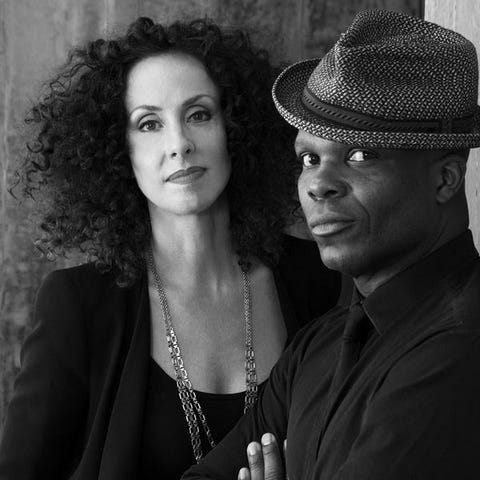 COURTESY BAD GUILD
"Our design intent for the Pool House is to weave the past into the future," explains Christina Casañas-Judd, one half of Me & General Design.
Their concept for the Moon House guest house underscores the sense of indoor-outdoor connectivity mentioned by Clarke and BOA. "We envision an innovative space incorporating an integrated medicinal herbal garden mixed with native wildflowers," say the designers. "The kitchen will be equipped for harvesting and storing the herbs during winter months to be used as natural remedies for the occasional home birth and to promote physical, spiritual, and mental wellness."11Studio and Garden: Linda Allen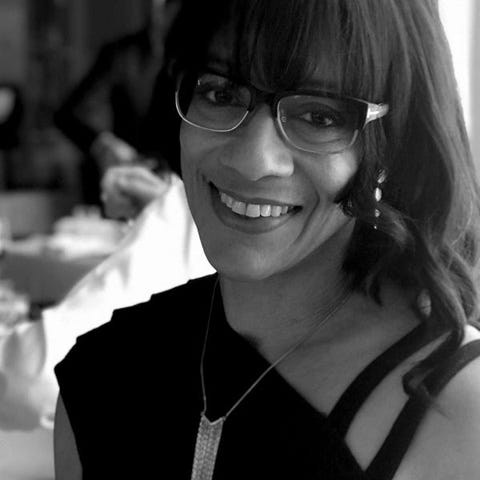 COURTESY BAD GUILD
Allen's "I Am Good Enough" studio is a response to the unfair ways in which Black Americans are often required—and encouraged—to over compensate to allow for inequality.
"For an overachiever, the emotion of reaching 'higher than average' to be 'better than' is just one of the ways Black families have encouraged their children to achieve equal footing in the American Dream; just like my parents had encouraged me to succeed," says the designer. "But, with an added layer of blackness, the road gets more challenging. This is because you may never know if the color of your skin plays a factor in how some people look at you. Racism can be very blurred and not straight forward."
She sees her studio space as an antidote to that: "I wanted to design an artist's haven for someone to feel that they don't have to try so hard," she says. "Yes…it's some personal therapy."
12Study: Leyden Lewis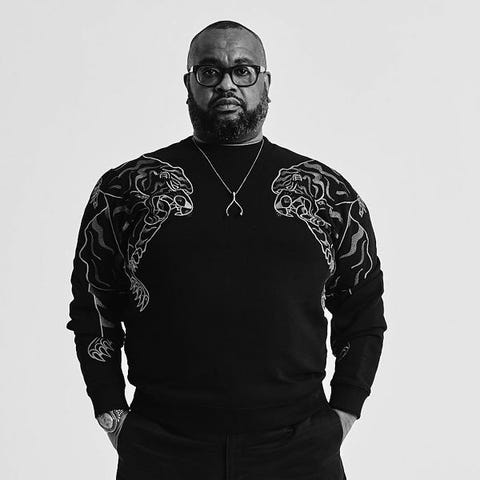 COURTESY BAD GUILD
Leyden Lewis has dubbed his study and half-bath the Room of Requirement and it's designed as a haven for self-care and discovery: "A place where within the home one's vitals and all necessary preventative and maintenance of health can be assessed, planned for, and addressed at light speed and a touch"—thanks to the use of innovative technology.
"The technology of robotic arms with customized attachments and functionality permits and encourages access to touch from massage to acupuncture, recreated touch from memory, and to explore touch as self-pleasure allowing relaxation and escape into an immersive physical space of self awareness and the exploration of our own body."
13Recreation Area: Everick Brown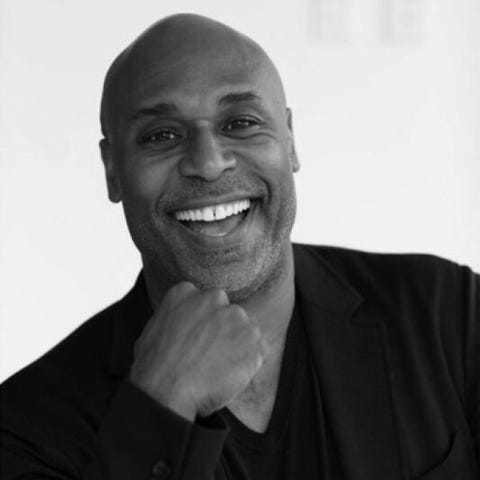 COURTESY BAD GUILD
While a Rec room may call to mind video games and smart TVs, there's a refreshing lack of technology in Brown's "Analog Vestibule."
"Our vision, a transformative space called, 'Think Play Gather' is an epicenter for connection, interaction, and grounding," explains the designer. "An analog room bereft of electronics, but rich in technology and history. A place where mementos, family pictures, and books not only remind you of home, they define it."14Bedroom: Bernadette Barry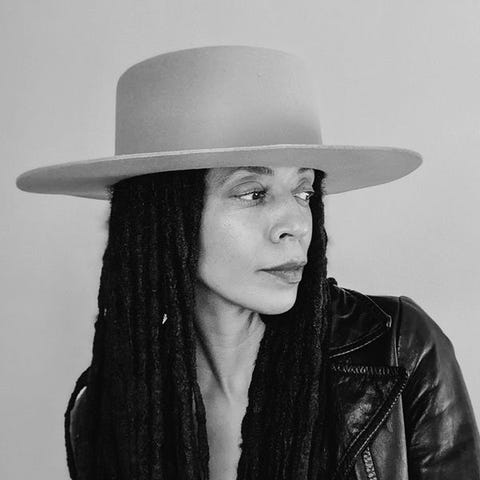 COURTESY BAD GUILD
Barry's Place of Retreat and Respite positions the bedroom as the ultimate sanctuary. "The bedroom as sanctuary has been a recurring theme recently," she muses. "This sentiment has taken on new meaning given the global, political, and cultural climate destined for our foreseeable future. The design of this space is meant to be a haven for the body and mind."
15Guest Bedroom: Sheryl T. McLean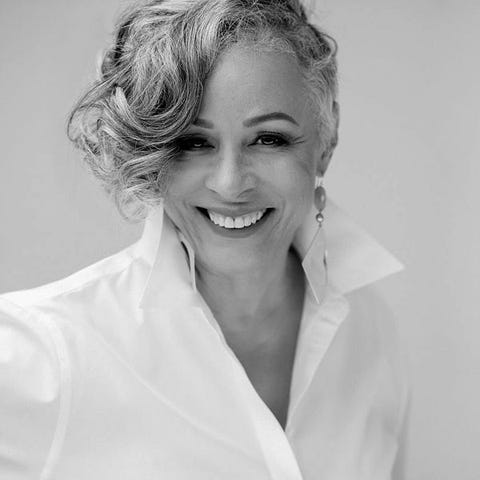 COURTESY BAD GUILD
McLean, of design firm McLean and Tircut, has married health and inspiration in her "Shaman Chamber."
"This holistic space is an expression of the African Diaspora in combination with modern day design and materials, advancing technology, and tribal remembrances," she explains. "My intent was to create a personal refuge that promotes healing, dreaming, and relaxing; a place where you could wake up on the beaches of the Seychelle Islands in East Africa or on the bedrocks of the rushing waters in Zimbabwe or even in the mix of the New York City skyline."16Main Bath: Linda Hayslett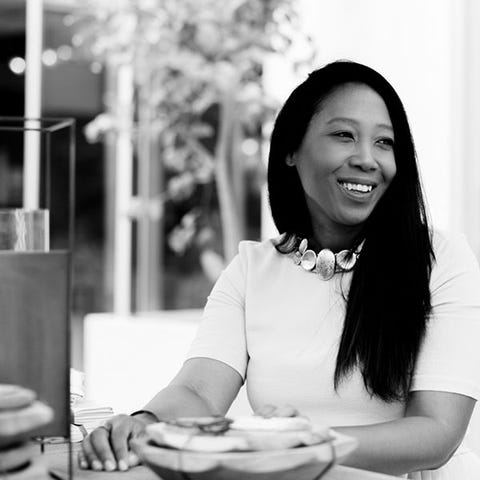 COURTESY BAD GUILD
Next Wave designer Hayslett turned to the cinematic world for inspiration for her bathroom: "Instead of thinking lineal and doing a bathroom with updated gadgets, I wanted to think beyond that when approaching this space," she explains. "With movies like Black Panther showing us the possibilities of what life could be in terms of new ideas and technology, I wanted the space to have a new take on what the bath experience could be." The resulting room is apty called Wakanda—but it is meant to reflect many more locations than just one.
"I designed the space to inhabit presets that would take a person to a totally different place while in the bathroom," Hayslett says. "Instead of just being in the bathroom, the space would transport the person as if they were bathing in a hot spring in Iceland, or showering in the jungles of Africa while watching wildlife go by. They wouldn't only be transformed there visually—their senses of smell and temperature would also get transported with the space by also having the same smells and air characteristics as the places they decide to pick for their presets."