VINCENT DESMOND
While the style capital of Africa remains shuttered, Nigerian fashion insiders have an ambitious plan to forge an independent path in a post-COVID world.
Like most Zoom calls, the first digital edition of Woven Threads began with a headcount confirming whose mic was on, who was online at the moment and who was trying to join in.
The two-hour live session included the founder of Lagos Fashion Week Omoyemi Akerele, founder and CRO of Ruff n Tumble Nike Ogunlesi, special adviser to the Nigerian president on Ease of Doing Business Jumoke Oduwole and several other fashion professionals in a conversation on how African fashion can adapt to a fast-changing world of ruptured supply chains and cheap foreign textiles.
Like in previous years, Woven Threads was actually meant to take place in real life with a series of workshops and interactive sessions as well as a pop-up store. Normally the event is a big deal, signifying the opening of the first of Nigeria's two fashion seasons. This year it signified an industry determined to change in the face of the global coronavirus pandemic.
Twice a year, fashion writers, editors, models, and insiders come to Nigeria for the bi-annual fashion season. In April, the draw is Arise Fashion Week, a four-day event that has played host to several distinguished names in the fashion industry including supermodel and Vogue's contributing editor Naomi Campbell, the editor-in-chief of British Vogue Edward Enninful among others. Then in October the crowd returns for Lagos Fashion Week and GTB Fashion Weekend. This seasonal migration works as the informal framework for the Nigerian and arguably the African fashion calendar.
But the calendar looks a bit different in 2020.
"We are entering a phase of innovation and the unnecessarily wasteful elements of the industry are being weeded out."
Earlier this year, the outbreak of COVID-19 in Italy coincided with Milan Fashion Week, forcing many editors and reporters to book early flights back to their respective countries and others to shelter in place. In Nigeria, the pandemic has forced Arise Fashion Week to reschedule from April to October and Lagos Fashion Week Autumn/Winter shows to move to an entirely digital format.
As the number of coronavirus cases in Lagos rises, the fashion industry is experiencing a standstill. The first of its kind. Supply chains for designers who source their raw materials from China and Europe have been disrupted for an indefinite amount of time, while events that would have required people dressing up have been banned. The income of many designers, which many insist wasn't much previously, has taken a huge and unexpected hit. This has lead to some soul searching.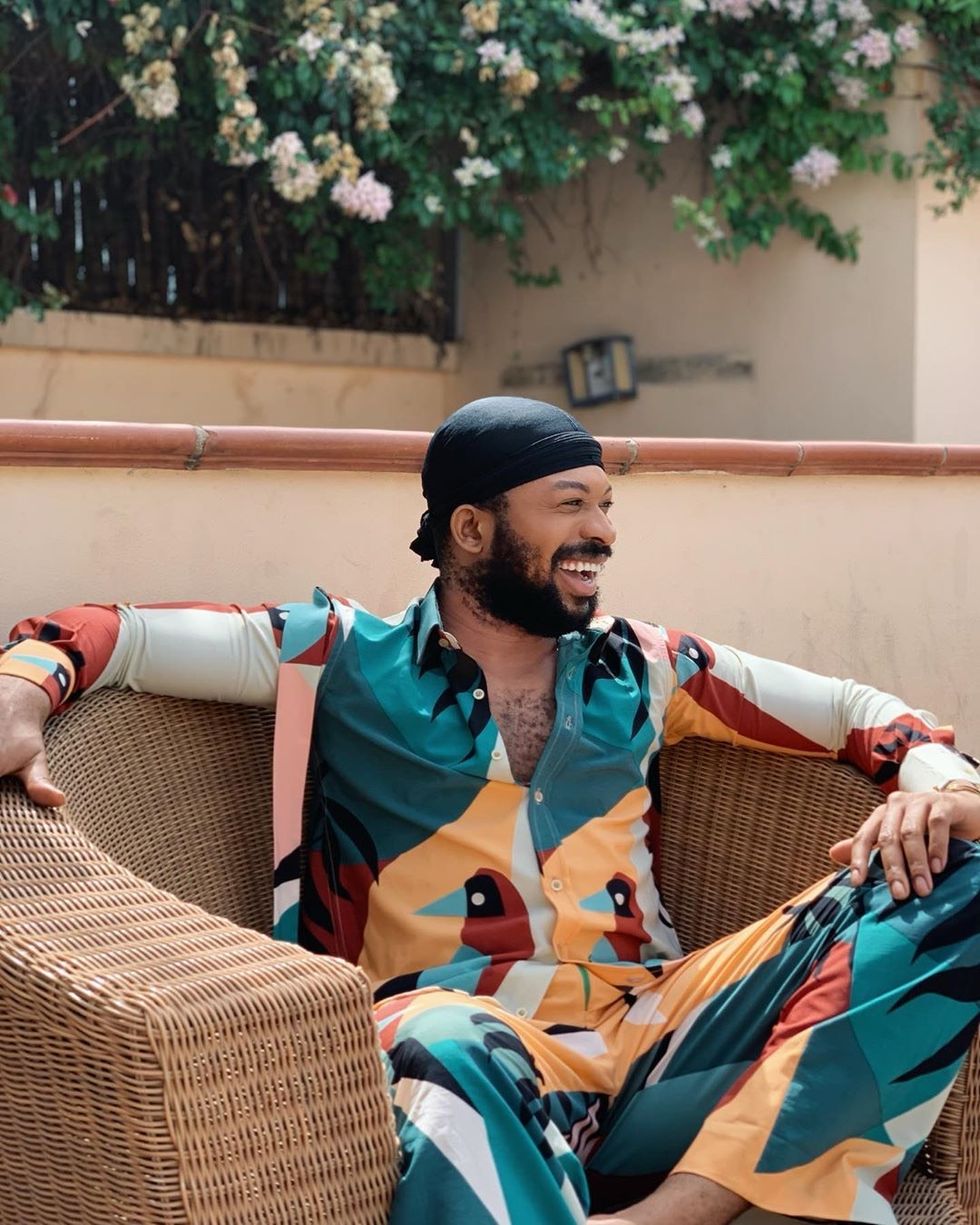 Adebayo Oke-LawalPhoto by Michael Oshai
"A lot of designers that depended on China, for example, are beginning to rethink their production cycle, resource access, and processes of creating." Adebayo Oke-Lawal, the creative director of androgynous fashion brand Orange Culture, tells OkayAfrica." The pandemic has shown that we need a lot of infrastructural development more so than ever before. Our supply chain needs proper investment and it's also shown on the brighter side how talented and innovative Nigerian designers are—from masks to numerous protective gear—everyone is finding a way to support and also create the necessities at this time."
Like Oke-Lawal, many industry experts believe that the pandemic will force African designers to change their supply routes and inspire them to switch dependency from Asian and European countries—which has largely been the norm—to sourcing locally.
"Turkey, Vietnam, India, China are fabric and production destinations for a lot of African designers," stylist and creative director of Style Infidel Studios, Tosin Ogundadegbe notes. "I know designers who have their fabrics and production stuck in other countries as a result of the pandemic, leaving them with no other option but to source fabrics locally and make the best of what's being sourced. For the future, it'll still be both ways — sourcing locally and internationally — but sourcing from these other countries won't be as intense as it was pre-COVID-19."
"[Sourcing locally] has always been the more sustainable way to go," says Onyinye Fafi-Obi, head of communication for Lagos Fashion Week. "It will usher in more creative ways to sell to the consumer such as virtual consultations as opposed to being heavily reliant on in-person consultations." She continues, "more brands are also pivoting towards focusing on the Direct-To-Customer approach and gathering data on their consumers rather than relying on wholesale middlemen."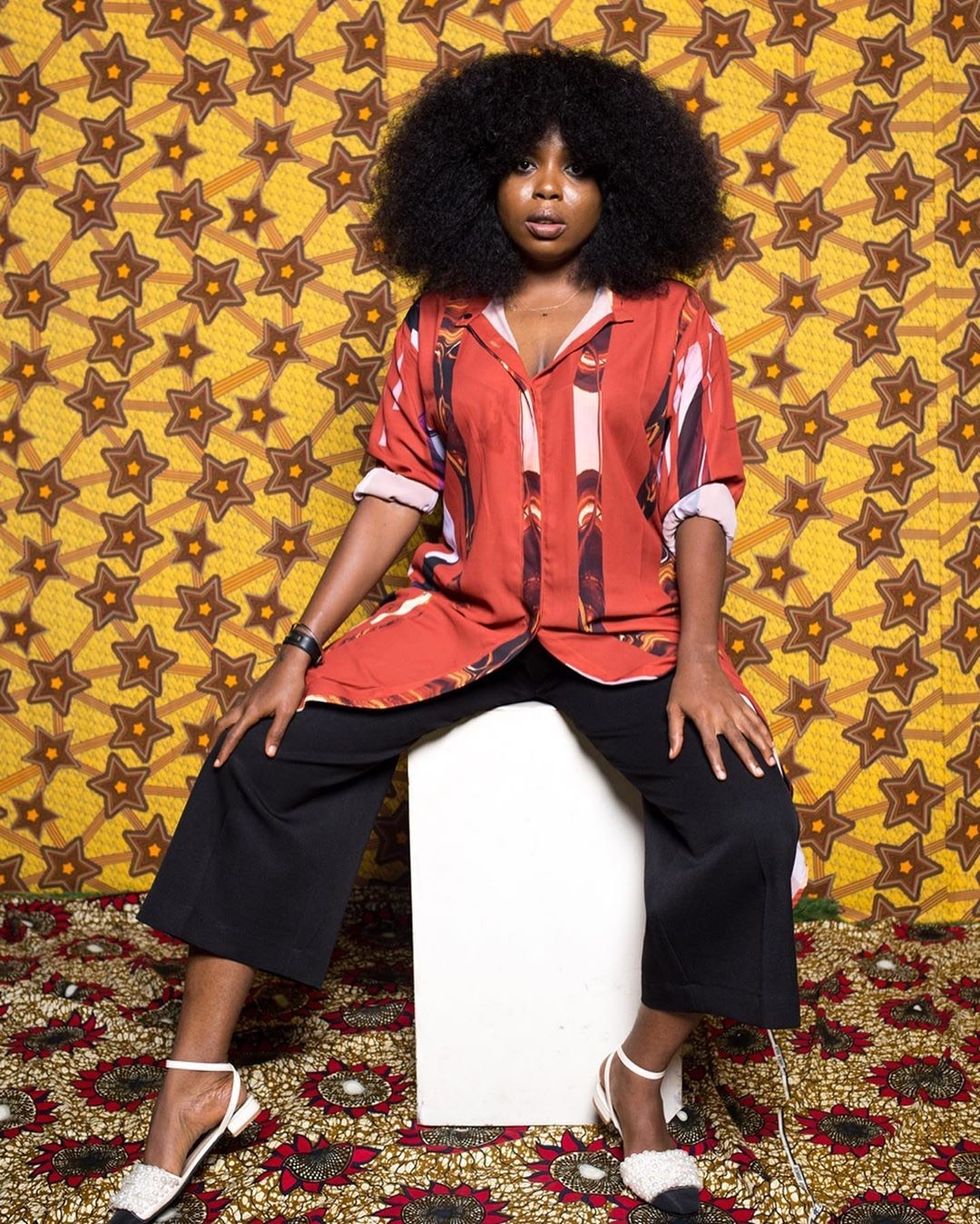 Onyinye Fafi-ObiPhoto by Jolaoso Wasiu Adebayo
It's clear that the Nigerian fashion industry, which has been under scrutiny in recent years, will have to adapt if it is to survive the pandemic. In recent years, designers and industry insiders have criticized the increasing numbers of fashion weeks in Nigeria questioning their frequency and lack of impact. Now thanks to the industry's pivot to digital during the pandemic, these fashion weeks are interrogated anew.
It is also an opportunity for these platforms to prove their importance to the fashion community and some are doing just this. Lagos Fashion Week, produced by Style House Files, witnessed an almost seamless switch from physical to digital with their Woven Threads digital series moving the focus from showing off the new clothes made for the season to imparting designers and fashion enthusiasts with knowledge and creating digital masterclasses, a timely need.
"The lockdown has revealed that events can be experienced in unique ways digitally." says Fafi-Obi. "This will be embraced with innovative ways to engage with the audience digitally during live fashion events. The strategy of fashion events during the COVID-19 lockdown will be heavily dependent on curation, innovation, and presenting something fresh because, with anything digital, there is a really small time frame to capture the attention of the audience and keep it."
Like many industries, the fashion industry is simultaneously looking into how it will survive during this pandemic—adapting itself to our new normal—and trying to predict what the world will look like post-COVID-19. Adapting will require new levels of technological dependency—online shopping, digital events and everything else that makes a compelling online presence. Brands can no longer afford to have defunct or non-functional websites, the experience must be optimum and seamless and for this, many suggest collaborations between Nigerian tech companies and fashion brands.
"In this new normal, tech and fashion need to co-exist." Fafi-Obi advises, "Collaboration with tech companies such as Paystack to seamlessly integrate a safe e-commerce payment system, putting away most of their cash flow in PiggyVest to generate interest or putting their stock on Facebook/Instagram shop." Despite the circumstances inspiring these changes, both designers and consumers see this as a positive change.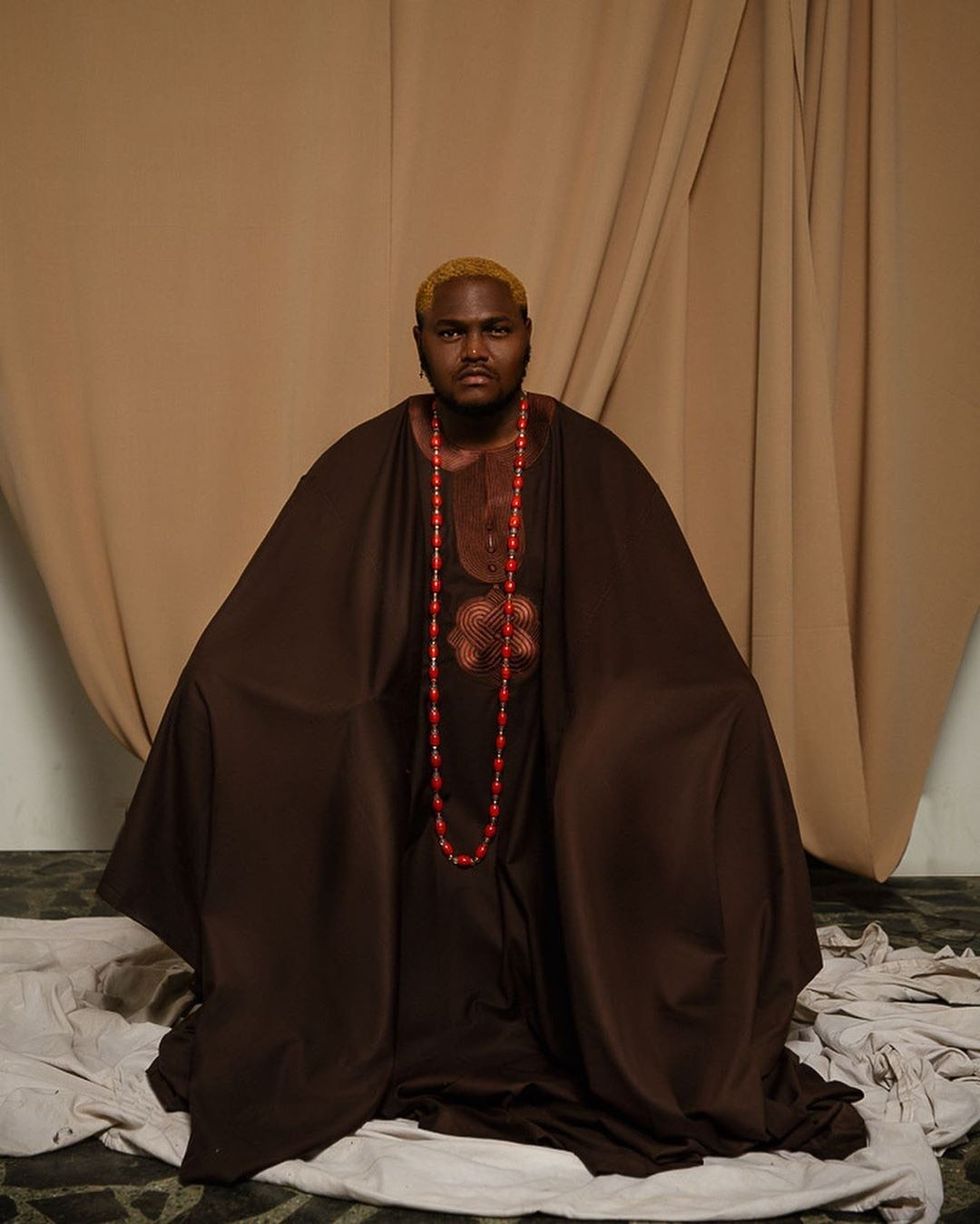 Tosin OgundadegbePhoto by Ibukun Williams.
More to that point, the word in the mouths of many is "re-evaluation." Many in the industry feel that this is the best time to get rid of elements that do not necessarily serve the greater good of the industry.
"We are entering a phase of innovation and the unnecessarily wasteful elements of the industry are being weeded out," Oke-Lawal says simply. There is also a need to reevaluate what customers of the Nigerian fashion industry would want in a post-pandemic world as well as who even are the customers of the Nigerian fashion industry.
Before the pandemic, African fashion was approaching its moment in the global fashion spotlight with a steady expansion of the industry and Lagos getting mentioned alongside international fashion capitals like Milan and Paris. While no one can accurately predict what the industry will be like post-pandemic, morale is still high and people are still optimistic.
"In this new normal, tech and fashion need to co-exist."
Like Onyinye, many believe the pandemic is the catalyst the African fashion industry needs to entirely shrug off western validation and find it's own way.
"The African Fashion industry will forge its path as opposed to its reliance on western fashion structures," Onyinye notes. "Looking inwards, we will continue to develop structures and platforms that work within the confinement and complexity of operating a fashion business in the continent. The pandemic has revealed that no one has all the answers and surviving will be dependent on every brand doing what works for them to stay afloat and alive. This notion will be carried into the Post-Covid19 world. More African fashion brands will be more in-tune with what works for their business and what doesn't. This will enable them to make more confident decisions concerning their value chain."