WORDS By Chanel Retief
PHOTOS By Yeshiel Panchia
TOPLINE: For the past two days, South Africa's president Cyril Ramaphosa has met with leaders of political parties represented in the National Assembly. In his meeting, he told leaders that the government is intensifying its efforts and working in partnership with civil society to stem public violence affecting various parts of South Africa.
Key Factshttps://6476339974c7a6f21c361aef4c487edb.safeframe.googlesyndication.com/safeframe/1-0-38/html/container.html
● South Africa has been mired in lawlessness and civil unrest since Saturday night following the arrest of former president Jacob Zuma. Though believed to be under the banner of #FreeZuma, Ramaphosa on Sunday told the nation that these were also "opportunistic acts of criminality".
● According to a statement released by the presidency this afternoon, leaders of political parties have characterized the situation in the country as an attack on the democratic order. Furthermore, they believe that this unrest requires a multifaceted response in the long-term as it has already affected unemployment and poverty in South Africa.
● The riots have left businesses in disarray, either looted, vandalized, and/or destroyed across parts of KwaZulu-Natal (KZN) and Gauteng provinces.https://www.google.com/maps/d/u/0/viewer?mid=1eDx6D_PEhXr9YIzIjWfw6ZXKFs_wiZ5D
● Ramaphosa on Monday in his address warned that if the unrest continued, the situation could lead to food insecurity as well as to an overwhelming of public health systems. Between Tuesday and Wednesday, some stores across South Africa witnessed long queues and empty shelves with disrupted supply chains.https://6476339974c7a6f21c361aef4c487edb.safeframe.googlesyndication.com/safeframe/1-0-38/html/container.html
The stockpiling has started. Long queues in grocery stores. It's a mess! pic.twitter.com/0EGzjwSwNV— Nathi Ndamase (@nathi_ndamase) July 14, 2021
Bread expires quickly though… And if you've had frozen bread before you know how whack it is. Stockpiling bread doesn't make much sense tbh 🤷🏾‍♂️ https://t.co/pJ2E0lLz20
— I'm hungry dawg (@CtrlAltDivine) July 14, 2021
● This also includes some retail stores that specialize in selling medication, such as Clicks, which have been forced to close "some stores until further notice for the safety of our staff and customers".
● "The looting and destruction of property are alarming," said Busisiwe Mavuso, Chief Executive Officer of Business Leadership South Africa, in a statement. "This is inflicting further damage to the economy which is already at stretching point because of lockdown restrictions."
● This has also affected the Covid-19 vaccine rollout in KZN and Gauteng as inoculations at some centers have had to be suspended due to the riots. "This will have lasting effects on our ability to consolidate some of the progress we were already witnessing in our economic recovery," Ramaphosa said on Monday.
In Photos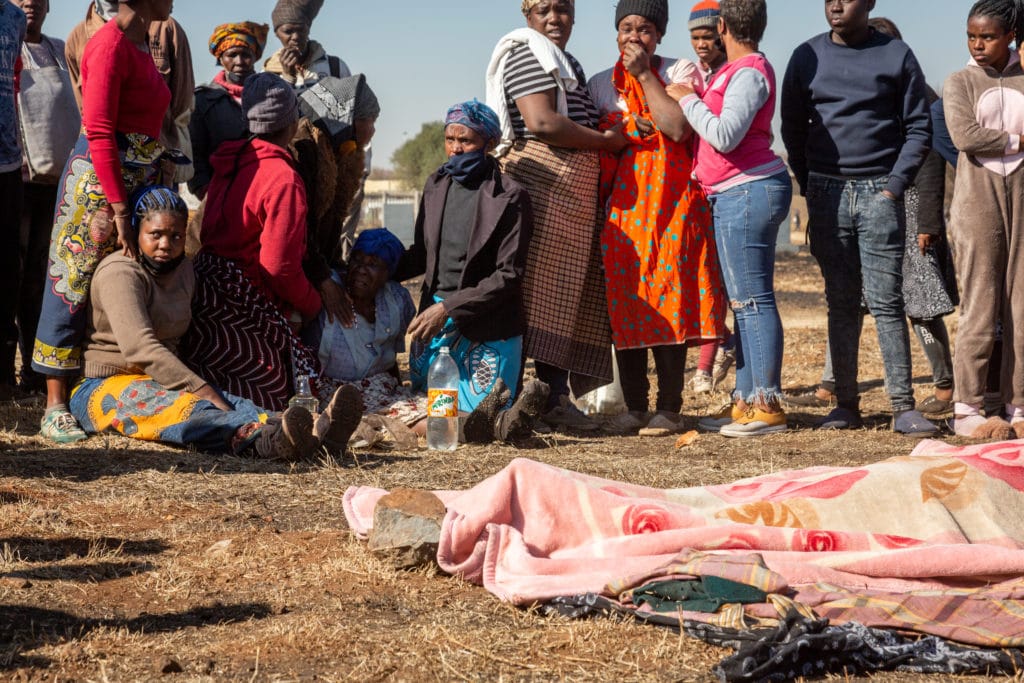 A young boy lies dead as his family mourns besides his body after he was allegedly shot by taxi association members supporting police in Vosloorus, Johannesburg, 14 July 2021. This was during the course of a conflict between the police, taxi association members and looters of a nearby mall. Picture: Yeshiel Panchia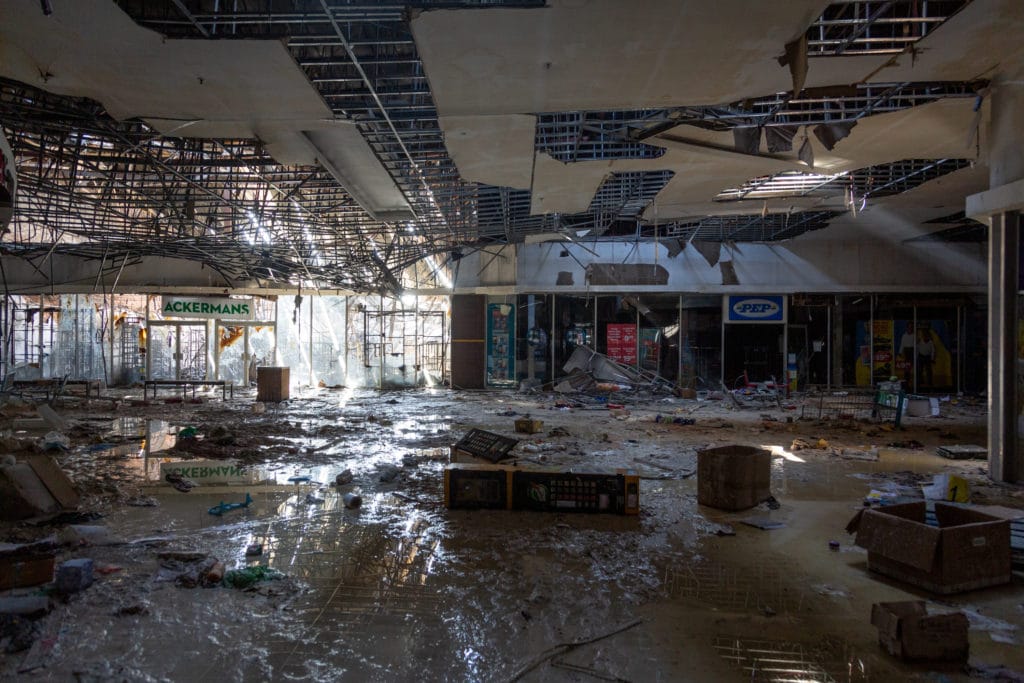 A shopping center stands completely looted and destroyed in Vosloorus, Johannesburg, 14 July 2021. Looters ravaged the center over the last few days, which saw three people killed. Picture: Yeshiel Panchia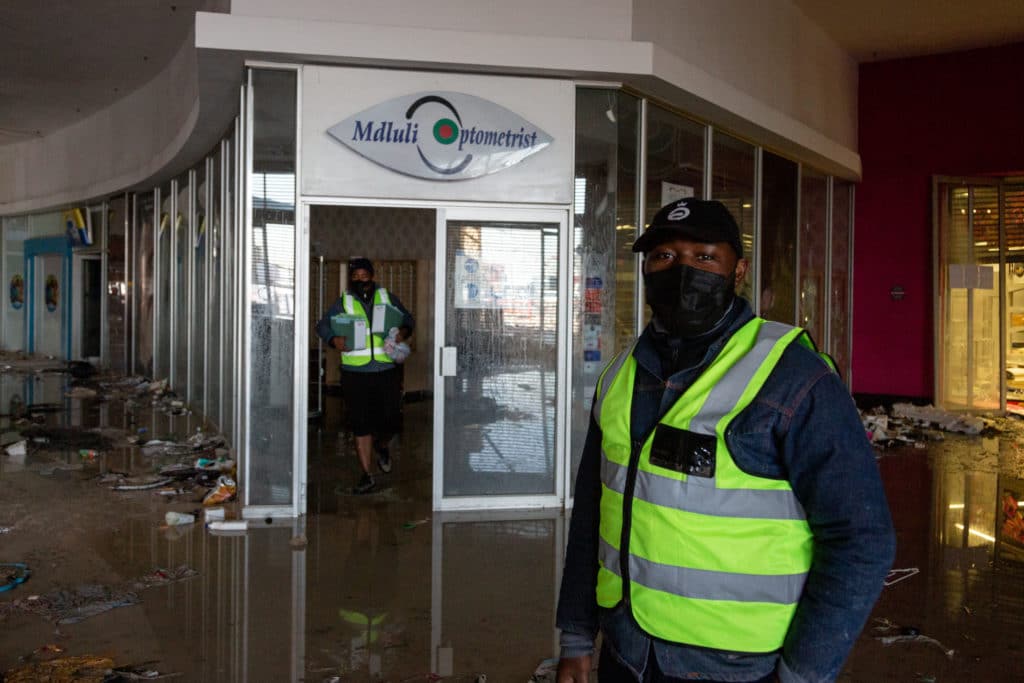 *Moande, a store owner, stands in front of his looted and destroyed shop in Chris Hani Mall in Vosloorus, Johannesburg, 14 July 2021. Over the last few days, his shop has been destroyed, his stock looted, and he stated that he will have to lay off the workers he previously employed as he closes down. Picture: Yeshiel Panchia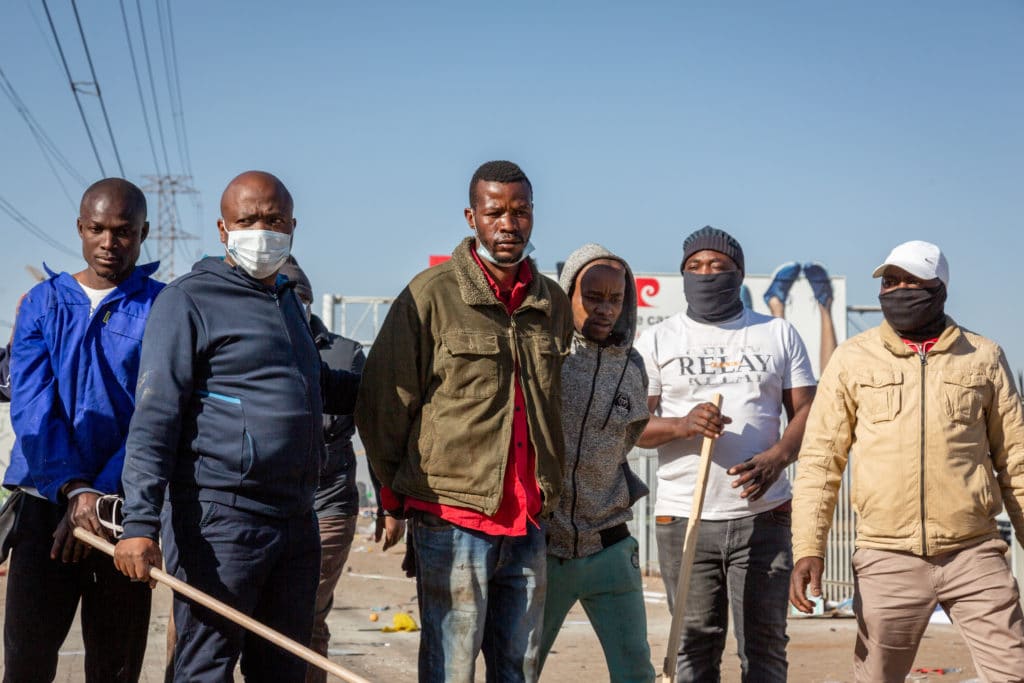 Taxi association members gather men they allegedly caught looting outside Chris Hani Mall in Vosloorus, Johannesburg, 14 July 2021. Many of the association members turned out to defend the malls, with at least one dead, attributed to their use of live weapons. Police did not interfere in any of their actions. Picture: Yeshiel Panchia
This is a developing story and FORBES AFRICA will provide updates.