By HB Team
Far and wide around the globe, companies, brands and individuals alike are rallying to make actionable changes toward the fight against racism in the aftermath of the killings of George Floyd, Breonna Taylor and Ahmaud Arbery. Organizations like Black Lives Matter, Color of Change, the Minnesota Freedom Fund, the NAACP and several others are continuing to accept donations and set up direct funds that, by seeking to end police violence and provide bail assistance among other actions, aim to create withstanding shifts to the system.
But investing in the Black community directly by shopping with relevant brands and designers is an immediate way that anyone can offer support — now and in the future. Brands helmed by Black creative directors and founders like Daily Paper, Heron Preston, Fear of God and Renowned LA are among the names in fashion finding success in a still white-leaning industry. And still, there are countless others worldwide to uncover and support.
Below HYPEBEAST highlights just some of the Black-owned labels and Black designers that deserve the extra browsing, and spending, as the collective masses work to make immediate changes. For more resources on places to shop now, check out HYPEBAE's recent list of fashion and accessory brands.
KHIRY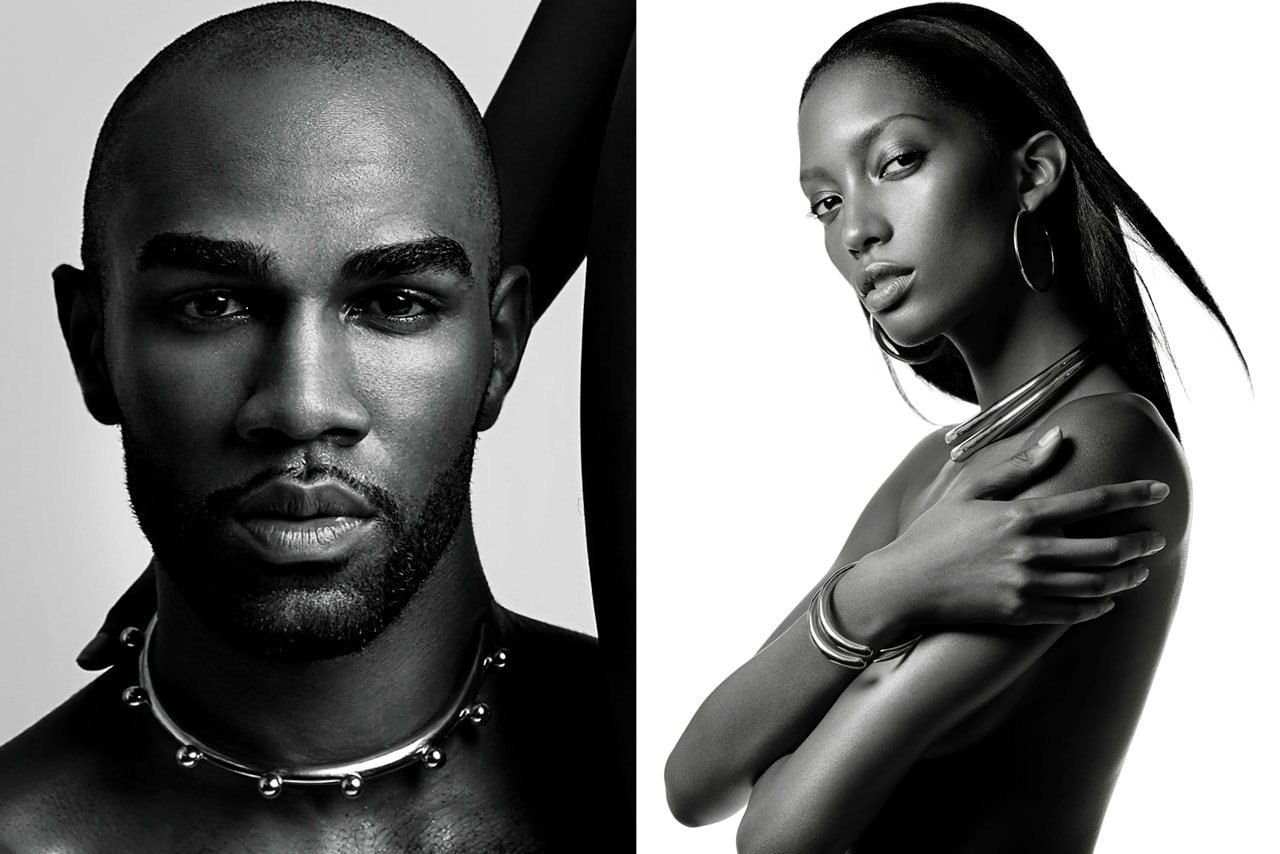 Khiry
Self-described as "Afrofuturist luxury," KHIRY was founded by New York-based designer Jameel Mohammed in 2016. The collection is marked by its polished, sculptural fine jewelry including rings, bracelets, necklaces and earrings that are inspired by the African Diaspora. KHIRY's Mask Pendant in 18k gold vermeil, among its other styles, landed in HYPEBEAST's Fall/Winter 2019 "Gold Rush" editorial highlighting premium jewelry.
Website: www.khiry.com
Instagram: @khiryofficial
BLK MKT Vintage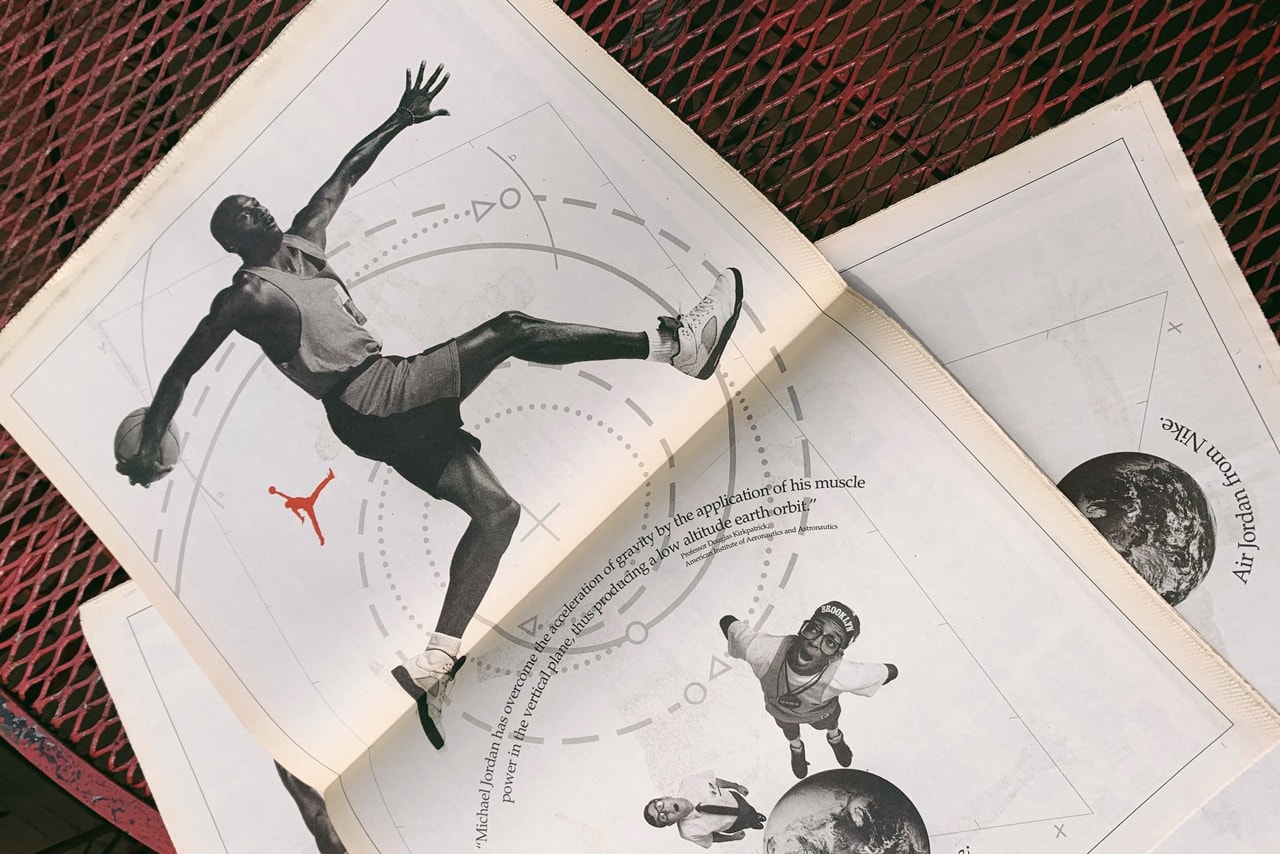 Blk Mkt Vintage
Founded by Kiyanna Stewart and Jannah Handy in 2014, BLK MKT Vintage features an in-depth collection of cultural relics that preserve the stories and history of the Black community. Items encompass antique and vintage goods such as graphic T-shirts, books, newspapers and other memorabilia.
Website: www.blkmktvintage.com
Instagram: @blkmktvintage
Pyer Moss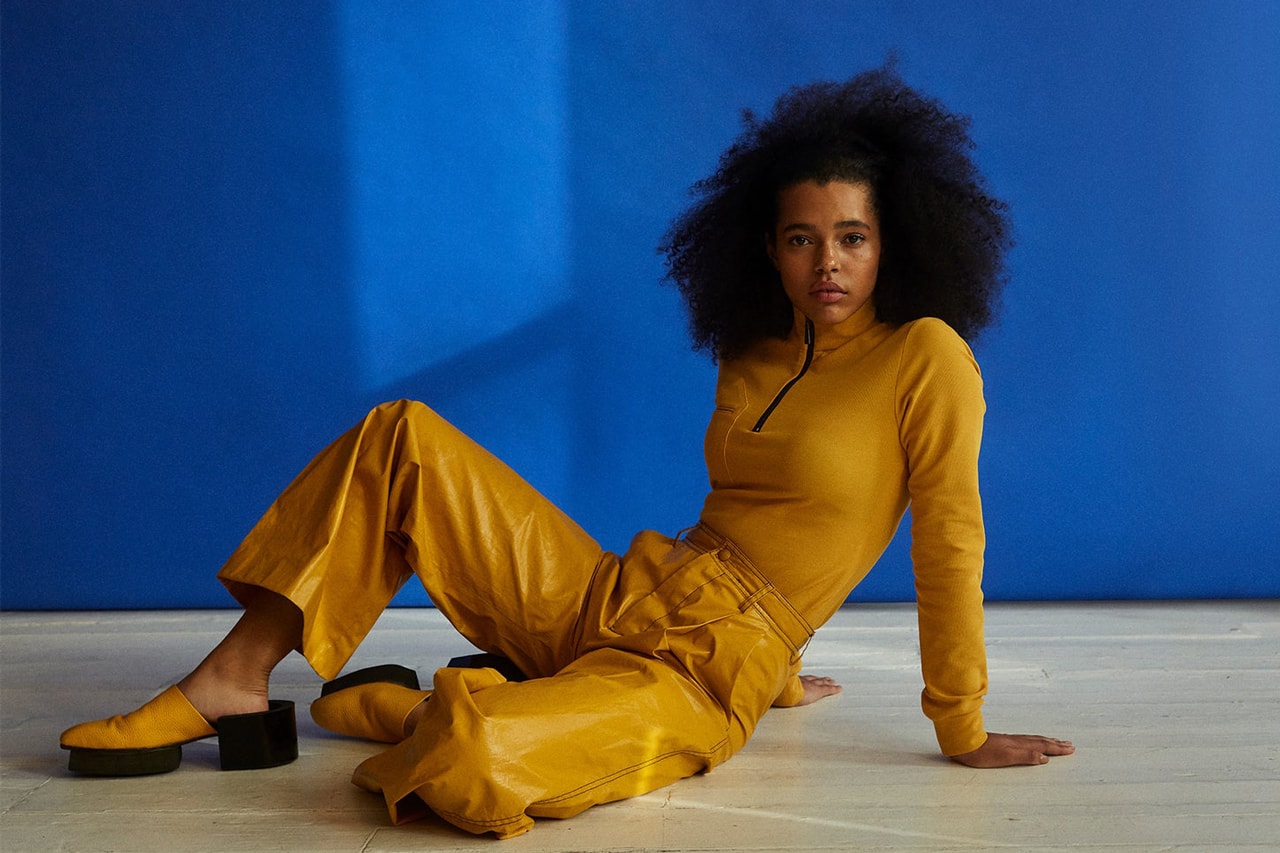 Ricardo Rivera
Pyer Moss is esteemed for its longstanding representation of Black culture throughout its luxury collections, creative campaigns and runway shows, helmed by creative director and founder Kerby Jean-Raymond since 2013. Its subrange, Reebok by Pyer Moss, continues the culturally-driven ethos through a more casual assortment of sportswear. Jean-Raymond's work over the years propelled him to an Artistic Director Role at Reebok in 2019, where the designer spearheads a new division focused on under-the-radar creative talent.
Website: www.pyermoss.com
Instagram: @pyermoss
Bianca Saunders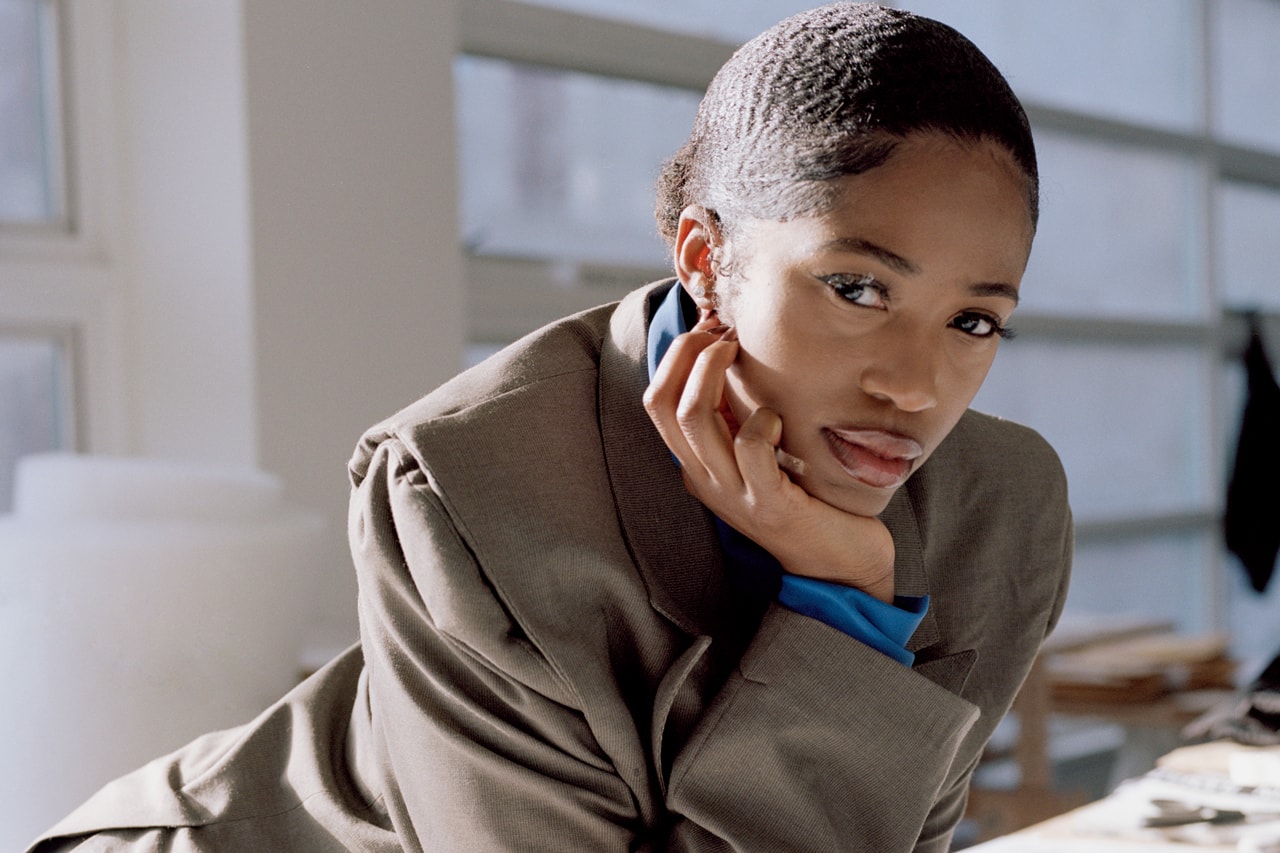 Amber Dixon
London-based designer Bianca Saunders launched her namesake brand in 2017, using her forward-thinking collections to experiment with the traditional notions of menswear and gender. Her pieces accentuate movement and shape with a twist on classic masculinity. "I want it to look completely different on a man than a woman," she previously told HYPEBEAST of her fluid approach.
Website: www.biancasaunders.com
Instagram: @biancasaunders
Johnny Nelson Jewelry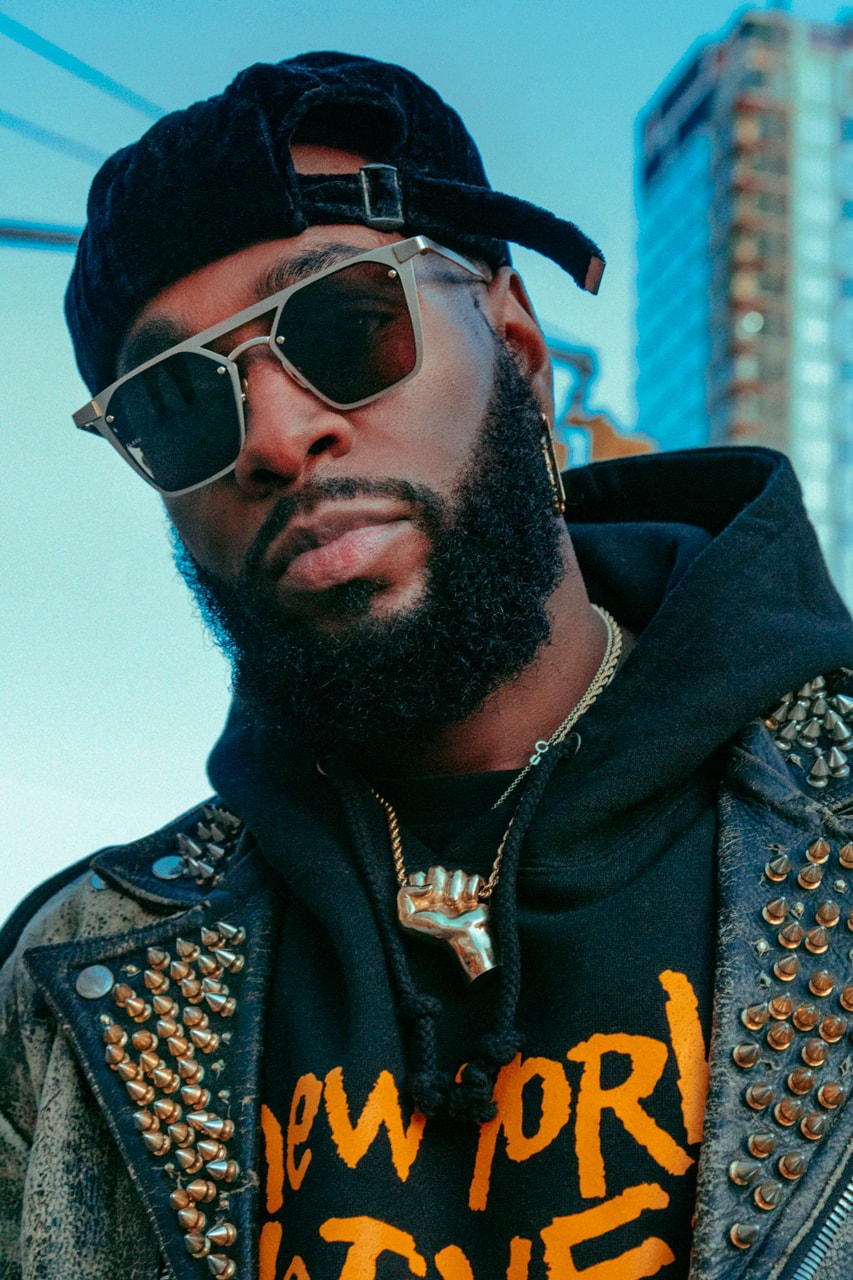 @savannareudy
Born in England and raised in Brooklyn, designer Johnny Nelson has carved his own lane in the emerging jewelry market for his bold rings, necklaces and earrings. His gold and sterling silver styles often depict imagery and cultural icons that spotlight the Black community, such as rings or pendants depicting Shirley Chisholm and Malcolm X.
Website: johnnynelson.nyc
Instagram: @johnnynelsonjewelry
Tongoro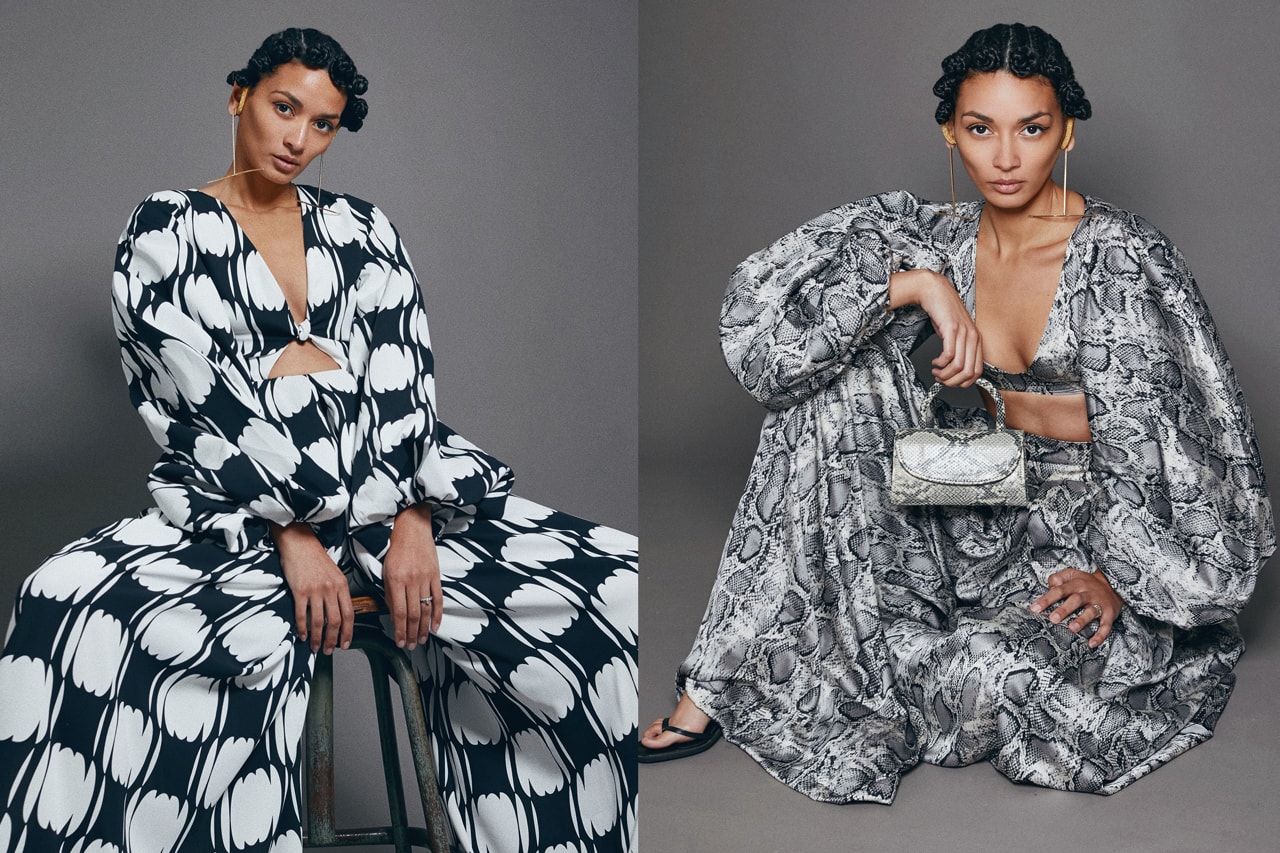 Tongoro
Emerging label Tongoro was founded by Sarah Diouf in 2017 with the goal of curating 100-percent made-in-Africa products. The brand sources and invests in training with its local community in Dakar, Senegal, with the goal of expanding its production process further into Western Africa.
Website: www.tongoro.com
Instagram: @tongorostudio
A-COLD-WALL*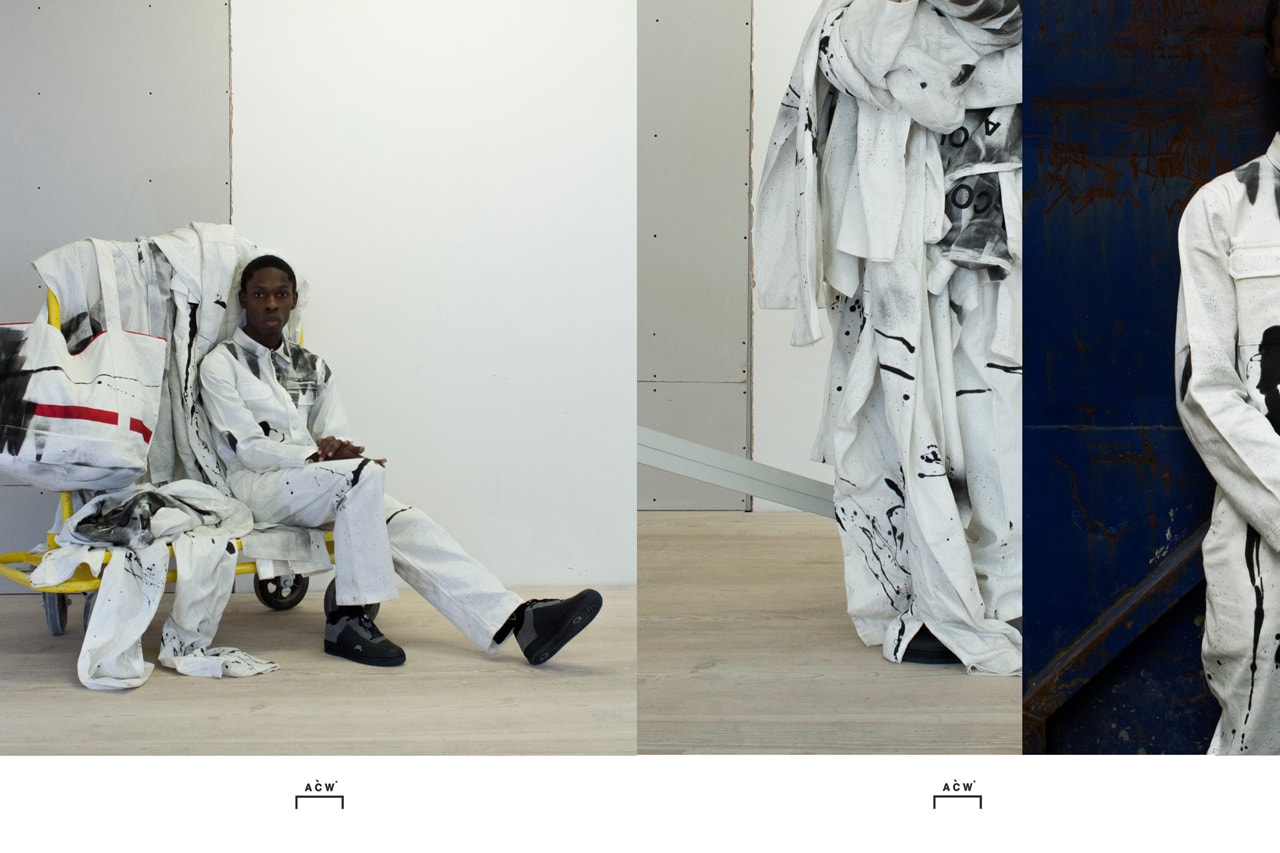 A-Cold-Wall*
Founded by the London-based Samuel Ross, A-COLD-WALL* has risen to popularity in the menswear space for its avant-garde takes on British working-class uniforms and Savile Row tailoring. The brand recently announced a grant program for individual Black businesses, which will dole out up to £25,000 GBP in total.
Website: www.a-cold-wall.com
Instagram: @acoldwall
Martine Rose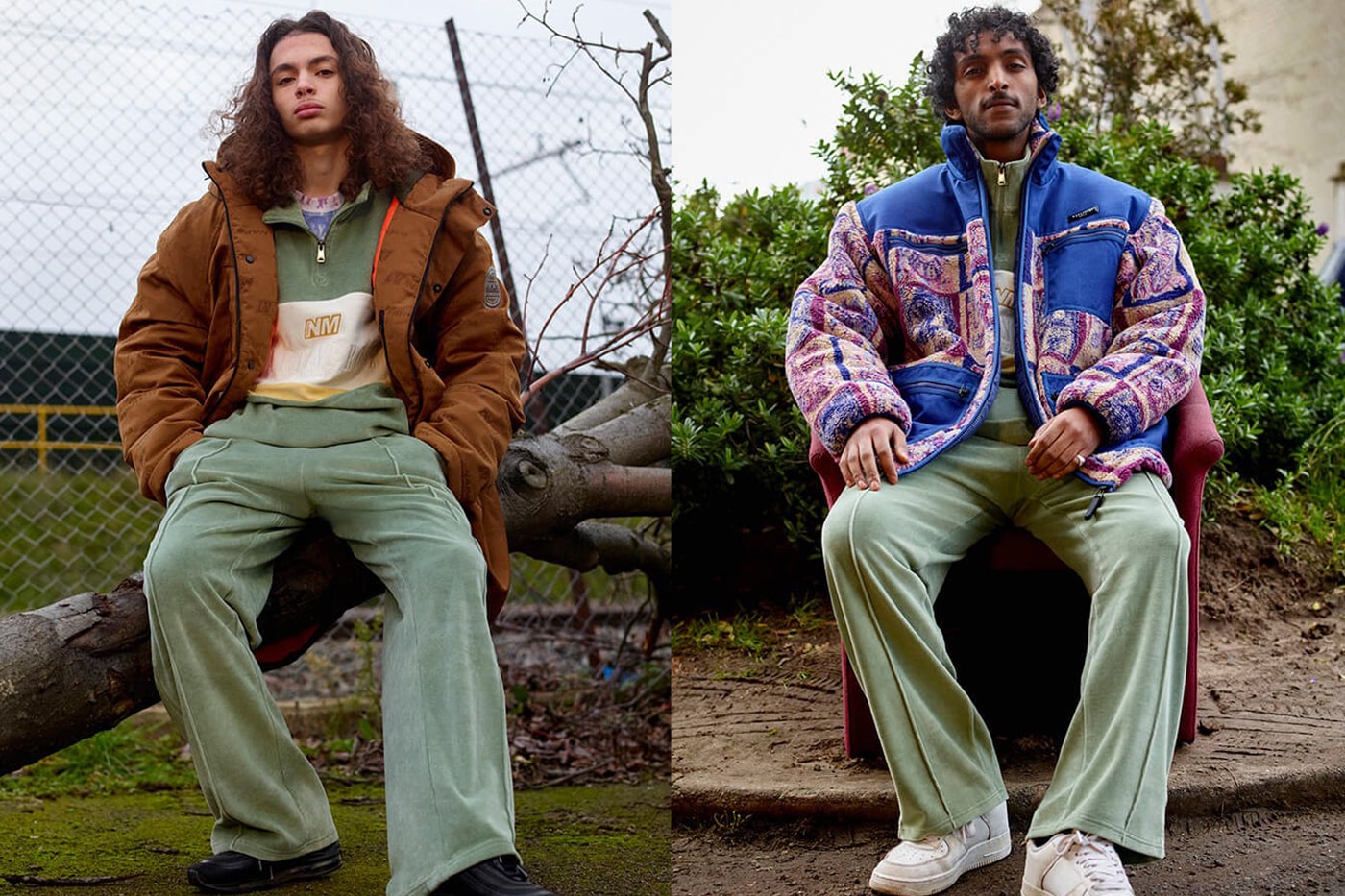 Napapijri
Designer Martine Rose started her namesake brand in London more than a decade ago, growing from an assortment of shirts in 2007 into a full ready-to-wear collection in the present day. Inspired by her Jamaican-British heritage, Rose designs her pieces by referencing "subcultural contexts" and emphasizing details like texture and silhouette.
Website: www.martine-rose.com
Instagram: @martine_rose
Kenneth Ize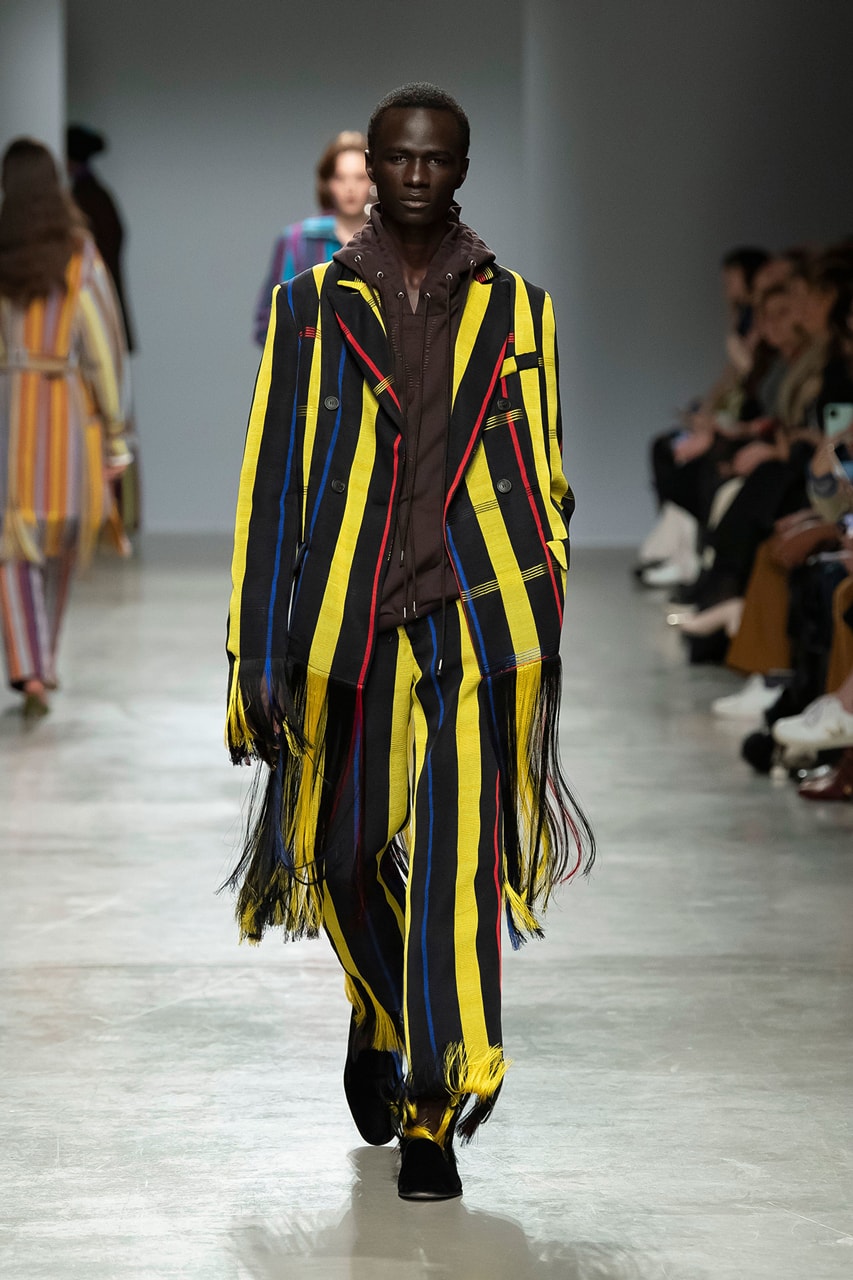 Shoji Fujii/Kenneth Ize
Designer Kenneth Ize of Lagos brings to life colorful interpretations of traditional West African fabrics through his namesake label, which was founded in 2013. His striking garments and accessories toy with androgyny through unisex items like tailored suiting, outerwear, bags, scarves and more. The designer's collections currently stock at international retailers like 24s.com and others.
Website: www.kennethize.net
Instagram: @kennethize
FRÈRE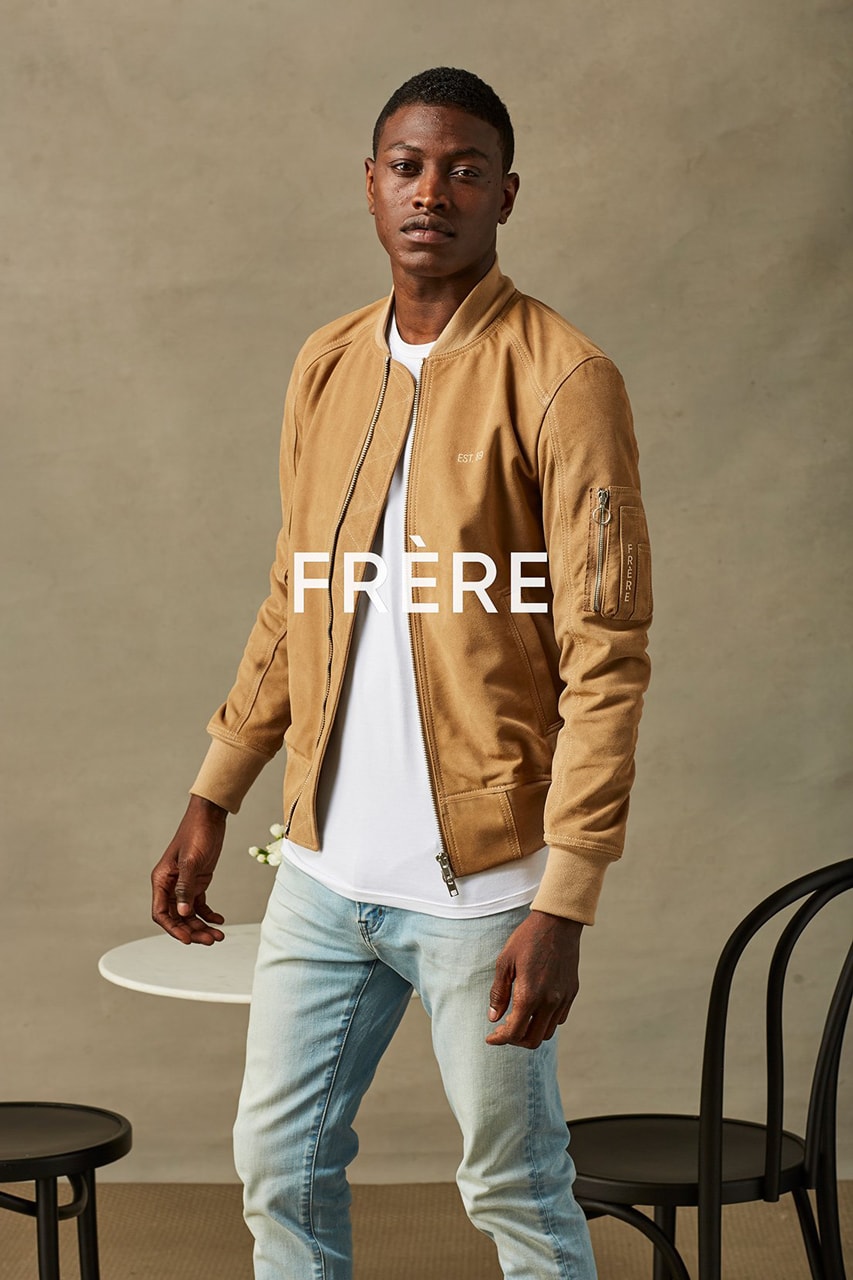 Frère
This luxury brand founded by Davidson Petit-Frère made its debut at NYFW: Men's last year. The label has gained notoriety for its tailored suiting and garments which have appeared on the likes of JAY-Z, Michael B. Jordan and Chris Paul.
Website: www.frereny.com
Instagram: @frere