RUFARO SAMANGA
While the reality seems pretty bleak, journalist, digital editor, and photographer Polly Irungu saw it as an opportunity to do something meaningful and subsequently launched her Black Women Photographers (BWP) collective. The Kenyan multi-hyphenate, born in Nairobi, is currently the Digital Content Editor at New York Public Radio and has a passion for both photography and Black women. Irungu is also one of the honorees of this year's OkayAfrica 100 Women.
At the beginning of June, Irungu launched BWP with the aim of highlighting the photography of Black women and non-binary Black people and connecting them to as many opportunities as possible. And if that weren't enough, she's helped 64 photographers financially with a kickstarter that she in part, self-funded. While BWP was born during a pandemic and amid widespread Black Lives Matter protests, Irungu says she wants it to grow beyond that saying, "I don't want people to think that this is a trend just because black people are in the headlines."
We caught up with Irungu to discuss BWP, balancing working on her brainchild while working full-time and what it means to truly support the work of Black women.
This interview has been edited for length and clarity.
What moved you to establish BWP?
Honestly, it's everything that I wish I had when I was first starting out. And I say that even though I'm very early on in my career, because I don't think that should matter. I'm creating this resource for other photographers who are just like me. All the programming I've created thus far, is centered around what the community of photographers has expressed to me, but it's also things I wish I had. I wish I had portfolio reviews. I wish I had a chance to meet Nikon ambassadors and have them review my portfolio. Just being able to connect quickly with someone from London or someone from Lagos, Nigeria is something I really wish I had when I first started.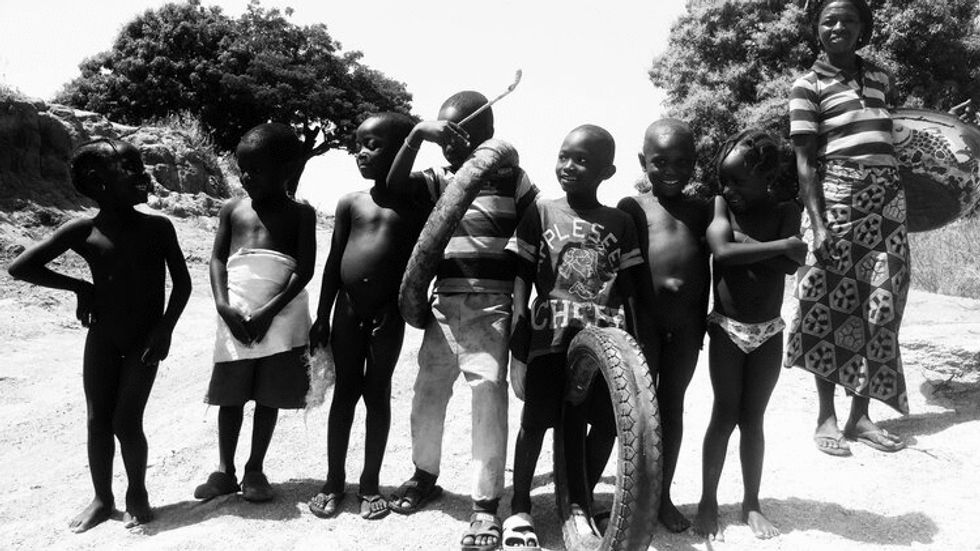 Image by Rachel Seidu based in Lagos, Nigeria.
What does spotlighting the work of Black women photographers look like and how does it actually happen?
There are so many different ways. For example, just the fact that I have a database—that right there is the easiest way for you to find a Black woman or non-binary photographer. Oftentimes the first step for spotlighting is being seen. Black women, as you know, have been ignored for too long in all types of fields, not just photography, every single day. And this was a way for me to at least help this community to feel less of that. For us, a lot of times we've been begging or replying under a million different threads requesting to "tag a photographer" or if you're already a photographer, to "drop your work".
Industry leaders and whatnot—that's the second step. That's what I'm doing behind the scenes; spreading this link far and wide. Being seen is one thing but the next step is obviously what comes from that. Exposure is only good for so long.
Another way is that I have a Twitter list of over 400 Black women photographers. That's another simple way of me helping these photographers be seen. But a lot of the work, honestly, happens offline.
"But a lot of the work, honestly, happens offline."
The BWP launch was kickstarted by a COVID-19 relief fund. How did that process work and how many Black woman photographers have been helped thus far from that?
With my COVID-19 relief, it was not like, "Are you going to get picked or not?" It was literally a first-come first-serve basis. I circulated a form and had the photographers fill it out. I believe I helped 59 officially, and then 64 when I used some of my own money to help others.
I started distributing the money on July 7th and have been able to distribute a few hundred to each person––really a small relief. For me, at least I know that whether it's a phone bill, a website domain or an Adobe subscription, it's something that can help. One person in particular told me they had applied to over six artist relief funds and just didn't hear back a word. With a fund, you're basically pouring your heart out begging for money and trying to make a case of why you should receive it and another person shouldn't.
This time next year, I want the BWP relief fund to be the BWP grant. That would be more sustaining. But, all in due time.
What would you say have been some of the challenges that have come with setting up BWP? What are also some of the challenges you foresee in terms of keeping it going in the long-term?
Honestly, it's time. It really is time and balancing it all and realizing I can't help everyone if I don't take care of myself first. I'm trying to find that perfect balance and everybody struggles with that. When I set out to do this, I didn't know how long it would take to enter one person's name onto the site. I didn't know how long combing through the spreadsheet and verifying that they are indeed a Black person, a Black woman or non-binary person, would take.
There's a lot of administrative costs that I didn't foresee. I am using my own money to make sure the site is running and the storage for having a newsletter. I'm like, "Oh, a newsletter is such a great idea." But I'm also like, "Oh wait a second, I need to upgrade my storage to hold all the people who signed up for the newsletter."
I recently filed for a trademark and oh boy, that was very expensive. And that's another barrier that we don't talk about enough [as Black people]. We don't see any of the profits because we legally don't own anything. Black people move the internet culture but they reap none of the benefits.
"Black people move the internet culture but they reap none of the benefits."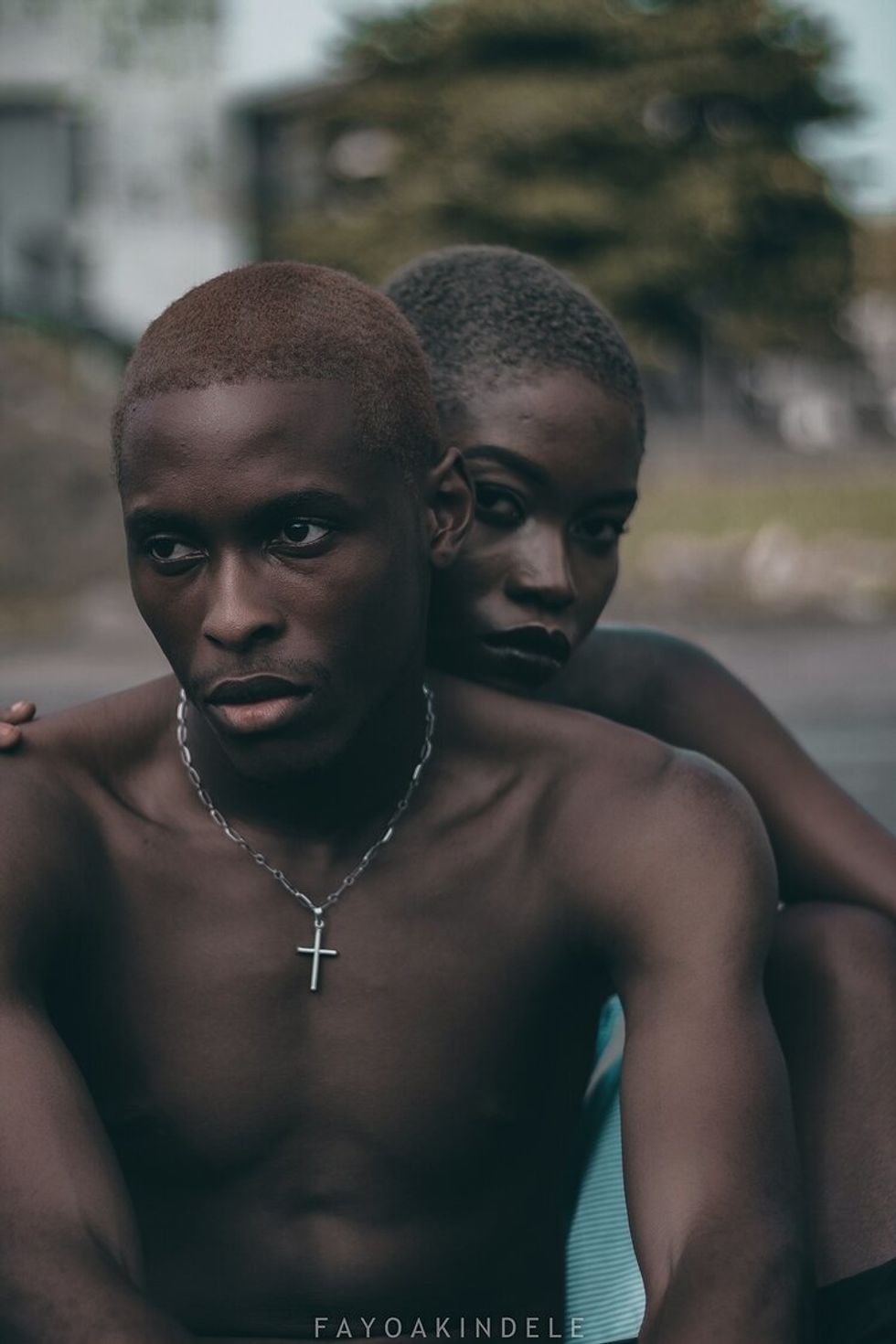 Image by Oluwatifayokunmi Akindele based in Lagos, Nigeria.
What does success for BWP look like?
In terms of success, personally speaking, I'm never satisfied. Black folks, we'll never feel like we've made it because that's just how hungry and ambitious we are. But I guess if you want to talk about numbers, that's been successful. One, I pitched and successfully collaborated a collaboration with VSCO. I think at least 10 of us altogether, myself included, were spotlighted as a part of their "Black Joy Matters" campaign.
Like I said, we're hungry––all of us. We all want more and I don't think we'll stop until we get it. I'm kind of glad that the community is smaller right now, so that way it's easier for me to track and get to know these folks on a personal level and reach out to them.
Another tangible measure of success is that I just organized my first set of portfolio reviews with Nikon ambassadors. Let me tell you, that was hard. A few of these photographers had never had their portfolio reviewed before and that is so critical for growth. These ambassadors with decades of experience in this industry can really help, and that can really be a part of great mentoring, as an "unofficial" mentor I suppose. The mentoring program will happen later on.
Are there any other collaborations that you want to do with similarly aligned organizations or individuals to get the message of BWP out there?
Yes, and I really hope that they're reading this! We want to, we are ready, we are more than ready. I either reach out to the brand or hopefully soon, I want these brands to start reaching out to me, start reaching out to this community too. It would help grow and help continue the momentum because I don't want this movement to slow down any time soon. I don't want people to think that this is a trend just because black people are in the headlines.
"I don't want people to think that this is a trend just because black people are in the headlines."
That's not the case. For me personally, these are all the things I've been screaming into the void years before. I've been tweeting about this stuff for years now. There's nothing new that I've been doing. It's just that now people are actually listening and that goes back to what you said about being seen. Now these photographers are actually being seen. They've been creating the work, they've been taking photos, they've been doing their work. They've been sharing it online all this time, all before they knew me. I'm just helping to amplify it.