By Shalom
American rapper, Cardi B who returned to the United States yesterday after her visit to Nigeria and Ghana respectively, has revealed how she misses Nigeria.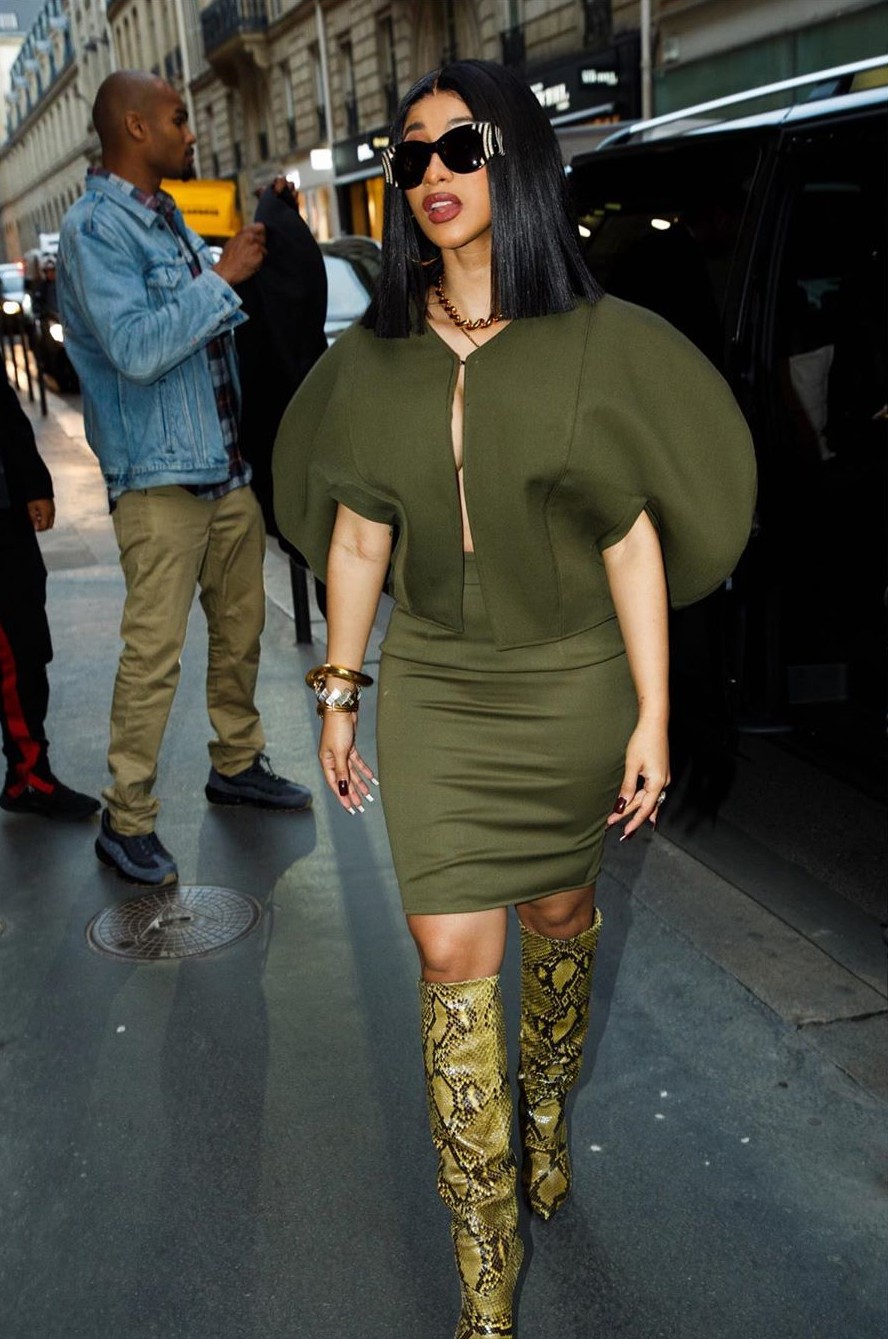 The beautiful Rapper took to her Instastory to share a photo of herself rocking the Green and white outfit which she wore for her performance in Lagos. Captioning the photo, Cardi wrote- "Missing Nigeria".
Unarguably, Cardi couldn't just get enough of Nigeria during her brief stay. Her Instagram stories dwelt on how lovely and enjoyable Nigeria is, how industrious and energetic Nigerians are.
She was treated to a cocktail of lap dances from exotic dancers at a strip club, got herself a Nigerian name (Chioma B), sampled Nigerian beer and jollof, checked into a supermarket and orphanage, and sold Nigeria to her over 50 million social media followers as a tourism destination worth checking out.