By: Camille Freestone
Shavone Charles is one of those people who probably really struggles to get her entire résumé to fit on one page. After working as Head of Global Music and Youth Culture Communications at Instagram, she is now a leader in the tech industry, a musician, a model, and the founder of multidisciplinary creative groups Magic In Her Melanin and Future of Creatives. Just a few weeks ago, she announced that she is now officially signed talent represented by FORD Models' new global division, FORD Media, focused on the development and representation of talent in the digital space. Did we mention she's on the Forbes 30 Under 30 list? Yep, sounds just like us.
We love talking to people like Charles, who don't have a background exclusively in fashion, about their wardrobes. They are often less governed by the so-called rules of style, and their artistic job paths always have an interesting influence on how they dress. We asked Charles to share a little bit about her style and some unique tips on how she shops.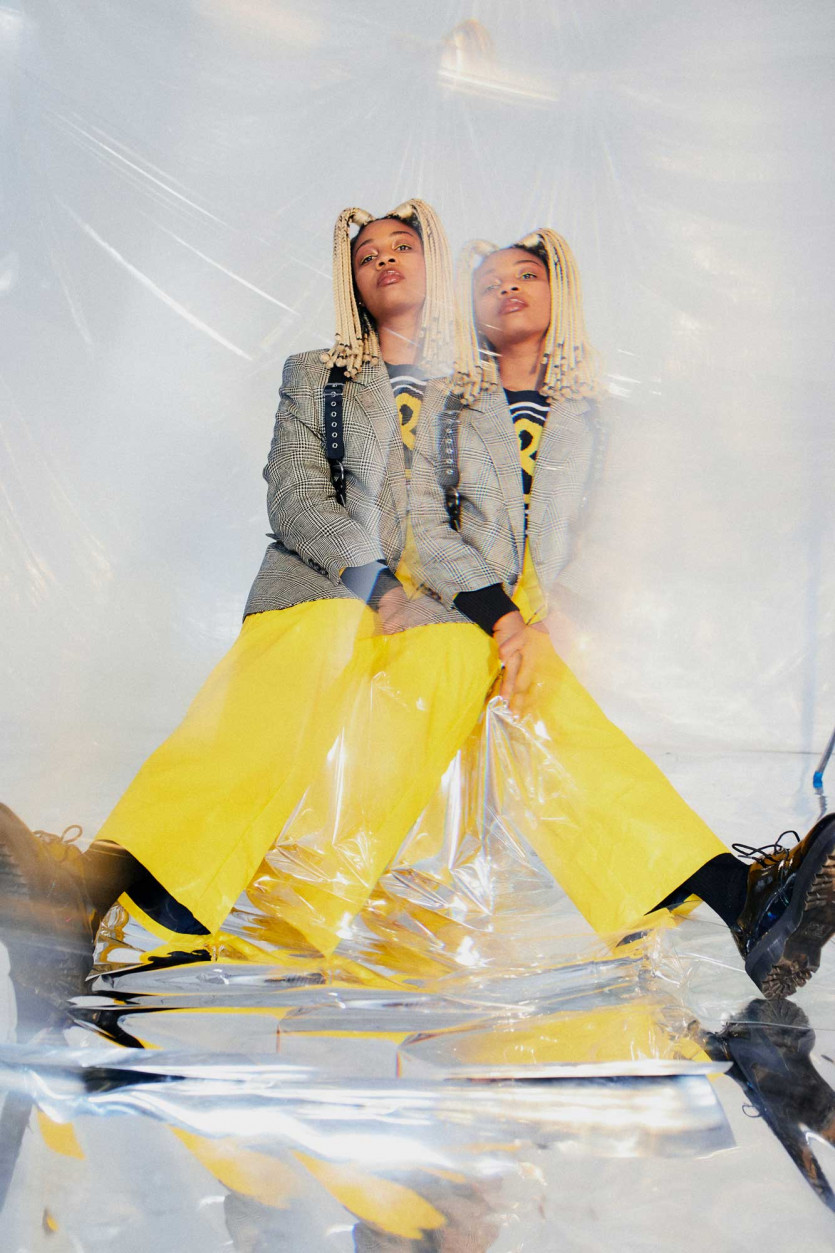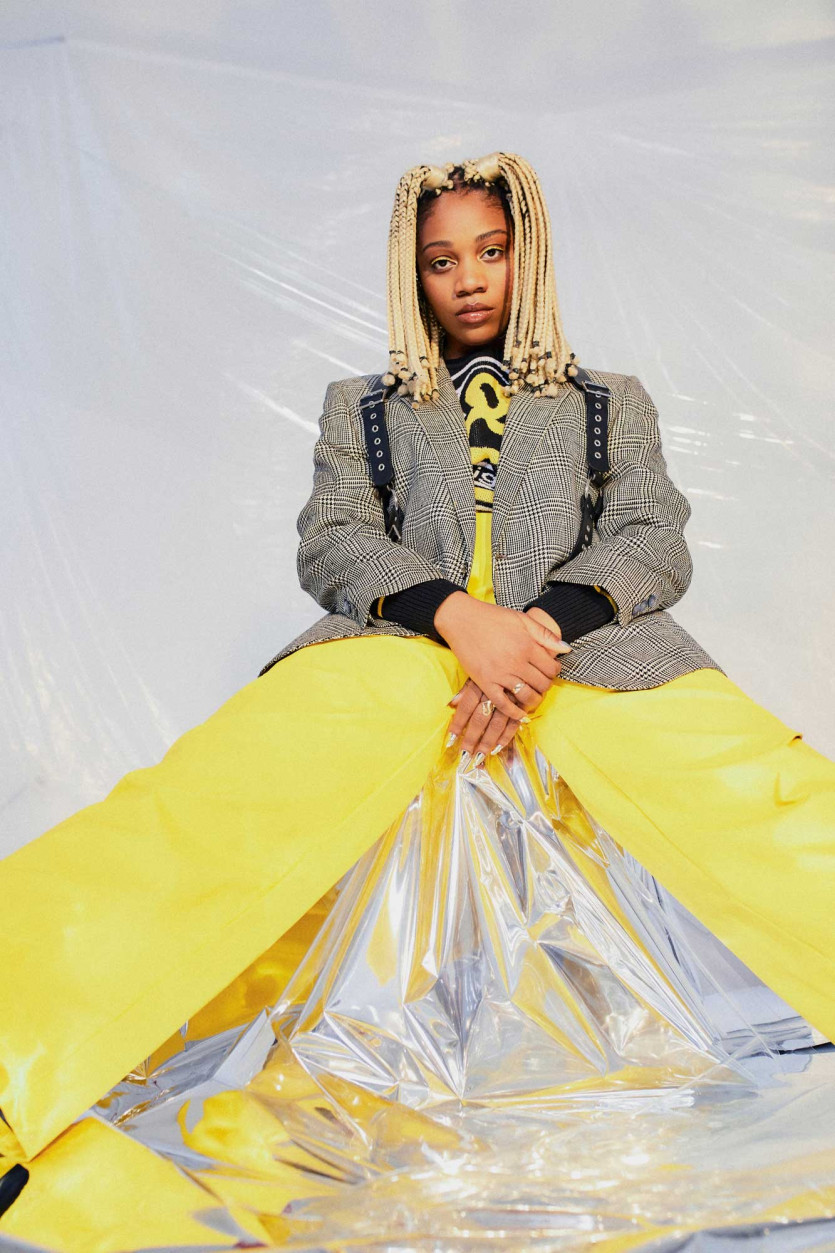 How would you describe your personal style?
"I would describe my personal style as functional and somewhat structural with lots of textures and statement pieces. I'm very inspired by androgynous, avant-garde, tactical pieces that have a contemporary and edgy feminine spin, with a splash of street wear. I see personal style as self-expression and the first message we communicate when we step outside to face the world."
Do you have a uniform?
"I think there's uniformity in the styles and structures of clothing I like to wear. I don't often go for a particular color, per se, but I am often looking for clothes that have movement and shape. I hate feeling suffocated in my clothes! Movement is key for me, but with clear intent behind the design, sewing, and choice of materials. The only uniform part of my clothing and everyday wear, I'd say, are my many pairs of Dr. Martens (they are my most popular go-to shoe) and accessories. I have a chain I often wear that was given to me by my father, and other jewelry passed down to me from my mother."
What do you let yourself splurge on?
"I'm really into statement pieces and accessories, tech items, and massage therapy for self-care! With the demand for more at-home content and my recent signing to FORD Models, I've also found myself online and on Amazon, investing in more raw materials for backdrops and creative direction for photo projects."
What has been your favorite purchase of all time?
"Books, books, books! I would say, above all shopping I've done, books have been my best purchases of all time. Anything by Toni Morrison, Audre Lorde, James Baldwin, Langston Hughes, Maya Angelou."
Do you prefer the in-store experience, or would you rather just shop online?
"I definitely enjoy the convenience of online shopping, but I truly love experiencing brick-and-mortars, boutiques, and IRL shopping that's curated around a person's vision and/or the world they've created in the form of a physical storefront. I love experiencing the creativity put into spaces, from the scents to the lighting and people, especially for independently owned brands."
Which stores do you frequent?
"I'm a fan of Dover Street right now and recently went to Japan (my favorite place to shop as of now), so literally anywhere in Harajuku."
What would your closet be full of if money were no object?
"As much as I hate to say it…probably shoes, jackets, and art. I'm straight-up from Cali, but love a statement-coat look. I'm big on unique shoes and art pieces, too. All in all, I prioritize comfort and mobility, for everyday looks and any looks that require more than one wear, outside of special events, shoots, and performances."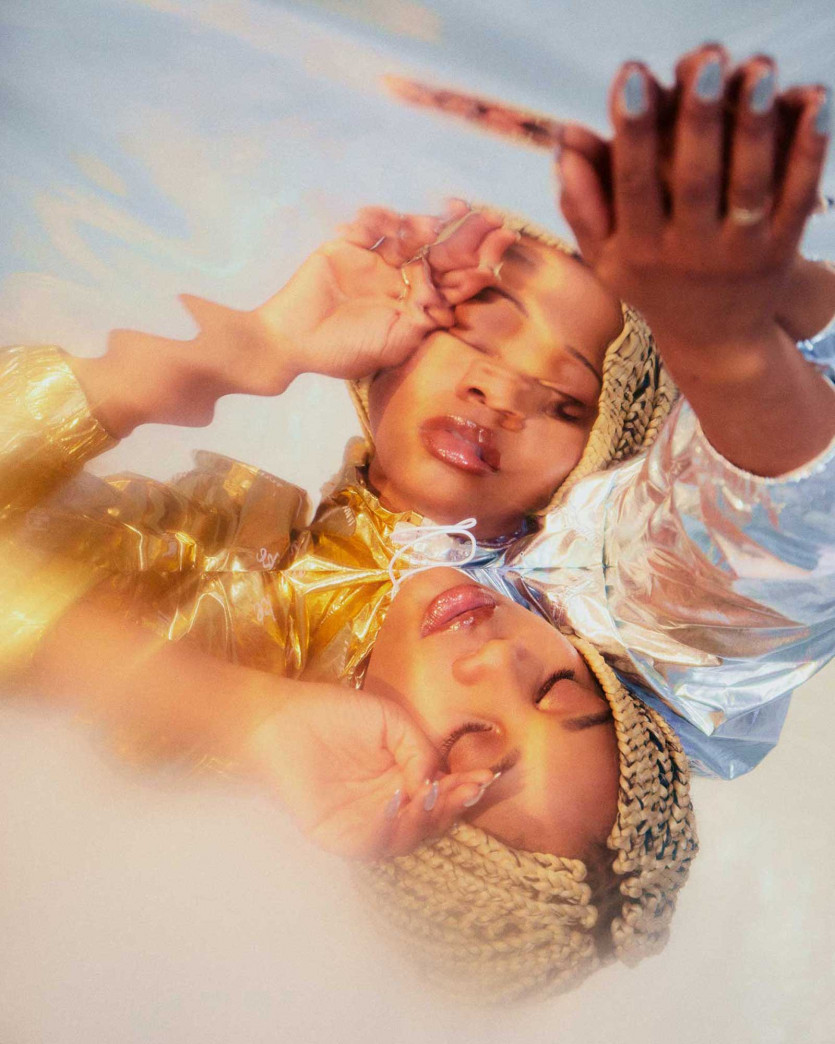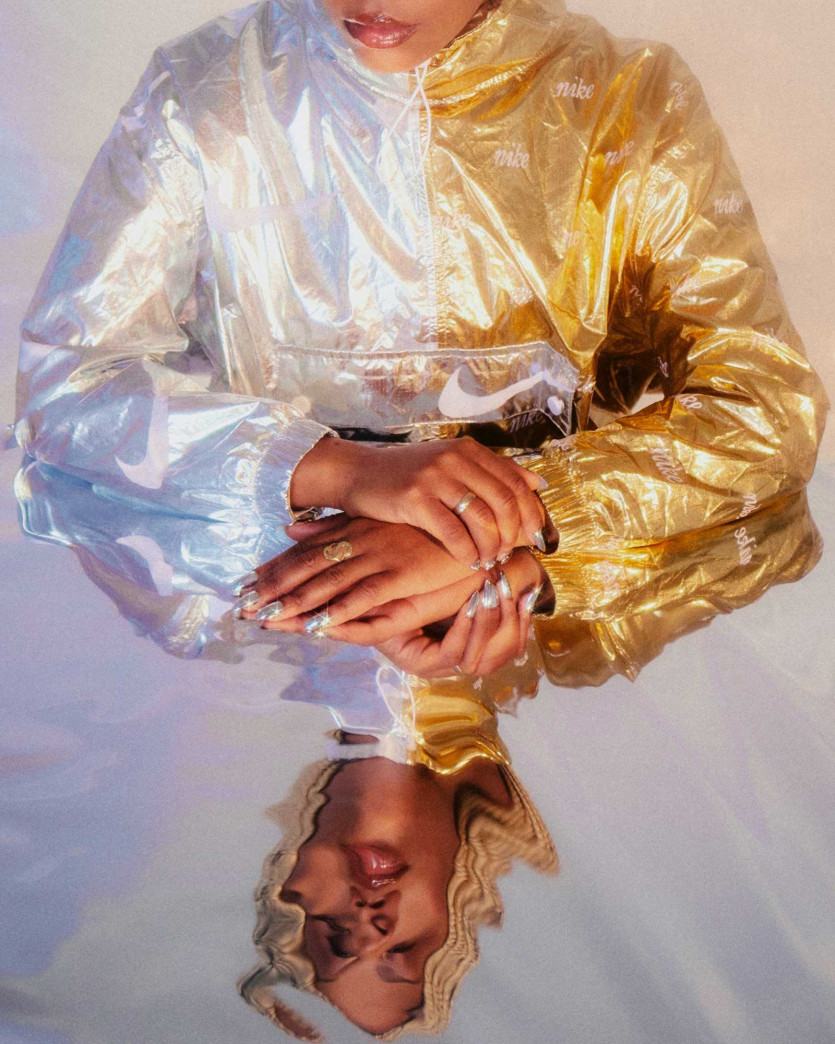 Vintage or new?
"I'm almost undecided here! New."
Dress up, or dress down?
"Dress up!"
What does your current WFH wardrobe look like?
"My go-to WFH 'fits are more flowy and functional from top to bottom. For tops, I usually go with vintage t-shirts, jerseys and blazers. For bottom options, I go for wide-legged, high-waisted pants or tights. I dedicate time in between work hours and weekends to creating content from inside of a pop-up creative studio I built here at home—for music sessions, fashion content, creative direction, and photo projects."
Who are your favorite small fashion brands of the moment?
"Telfar, Romeo Hunte, LaQuan Smith, Daily Paper, Maki Osakwe, and Heron Preston."
If you could only keep three pieces in your closet, what would they be?
"A comfortable pair of sneakers, platform Dr. Martens, and an oversize shoulder-padded men's blazer."