By MARTIN SIELE
World-famous boxer Floyd Mayweather is set to expand his business portfolio to Africa, with Kenya among key markets targeted in the plan.
On Saturday, February 1, South African media mogul and entertainer Thabo Molefe, better known as TBO Touch, was confirmed as the new Vice-President of Africa operations for Mayweather's company, The Money Team (TMT).
In a series of posts on social media, TBO Touch revealed that they would be bringing the Mayweather Boxing + Fitness gym franchise to Johannesburg and Cape Town in South Africa, Nairobi in Kenya and Cairo in Egypt.
'The Money Team' merchandise which includes various clothing items and other apparel will also be available in the aforementioned cities.Image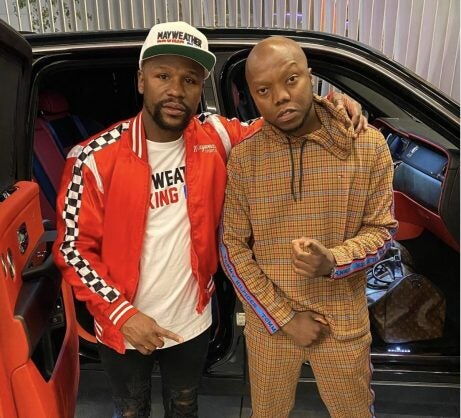 Floyd Mayweather pictured with media personality TBO Touch in South Africa in January 2020 INSTAGRAM
"Finally the undefeated champion of the world Floyd Mayweather and The Money Team takes the world by storm. Look out for Mayweather Fitness Gyms, TMT clothing & merchandise in Joburg, Cape Town, Lagos, Nairobi & Cairo. As we all Rise & Thrive.
"Get ready to join the winning team. What a time to be alive," he shared.
Mayweather was in South Africa from January 14, for a week-long visit that saw him engage in community boxing initiatives and meet government officials, administrators and other individuals working within the sports and entertainment industry.
The Mayweather Boxing + Fitness gyms were first unveiled in 2018, with a unique premise of combining Mayweather's own training regimen and techniques with modern equipment and incorporating Virtual Reality (VR) technology.
It has a special focus on boxing as a training method alongside other work-outs. The training programs are also designed to cater to people of various ages and backgrounds regardless of skill-level.
The business operates on a franchise model that has seen 44 locations pop up in various cities in the United States in less than two years with a reported 100 units under development.
In an interview with Club Solutions in 2018, Mayweather disclosed his ambitious plan to have 500 locations around the world within five years.
"My goal is for there to be Mayweather Boxing + Fitness members in every community around the world, whether through one of our studios, our digital app or our VR product.
"We're democratizing fitness and making it accessible to anyone. We have a rapid growth trajectory, with plans for 500-plus locations within five years and see this to be very realistic after the incredibly positive response we've already received from those interested in purchasing a franchise immediately following our announcement," he stated.
'The Money Team' merchandise is currently sold online with caps and t-shirts among other items selling for as much as $200 (Ksh20,000).
Mayweather remains in the record books for his unparalleled boxing record of zero losses in 50 professional fights, with 27 of his wins coming via technical knock-out.
He was ranked the Highest-Paid Athlete of the Decade by Forbes in 2019, having made an estimated $915 million (Ksh91,500,000,000) from high-profile fights which include his bouts with Manny Pacquiao and Connor McGregor in 2015 and 2017 respectively.
Sample more photos of existing Mayweather Boxing + Fitness gyms below:Image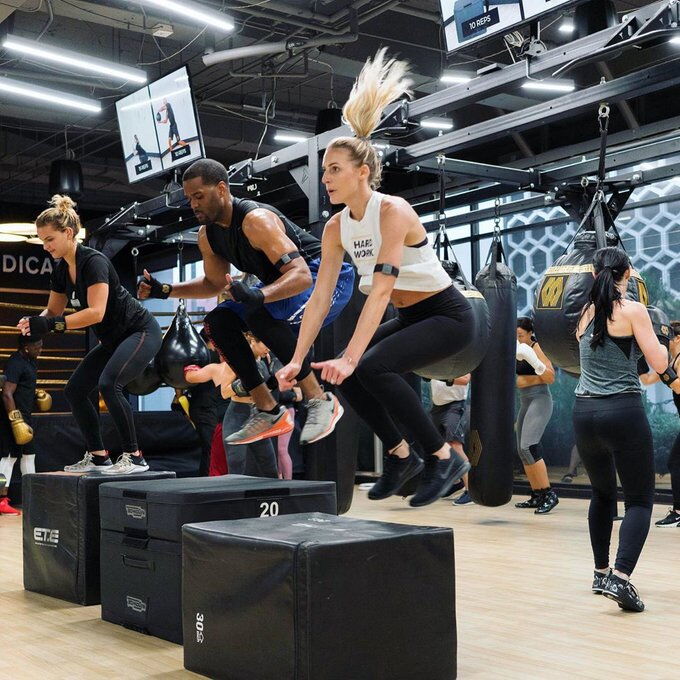 Inside a Mayweather Boxing + Fitness gym in the United States TWITTERImage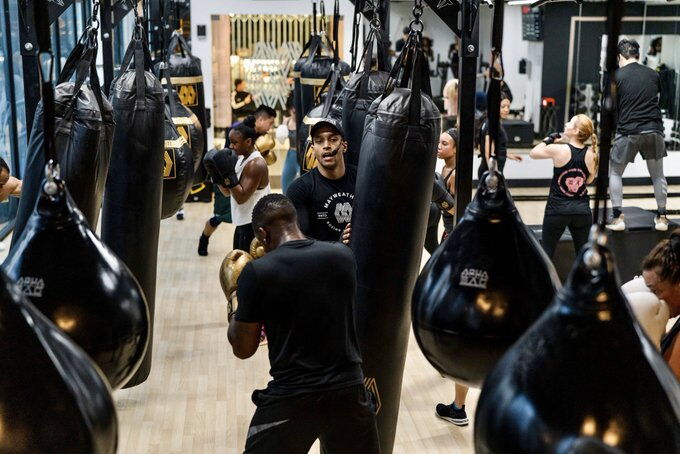 Inside a Mayweather Boxing + Fitness gym in the United States TWITTERImage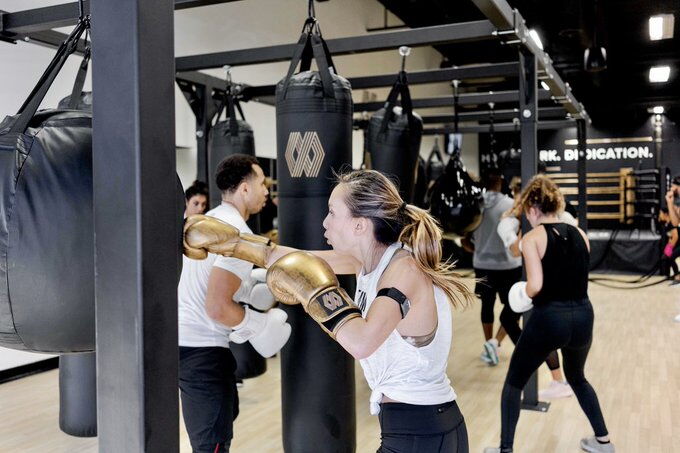 Inside a Mayweather Boxing + Fitness gym in the United States TWITTERImage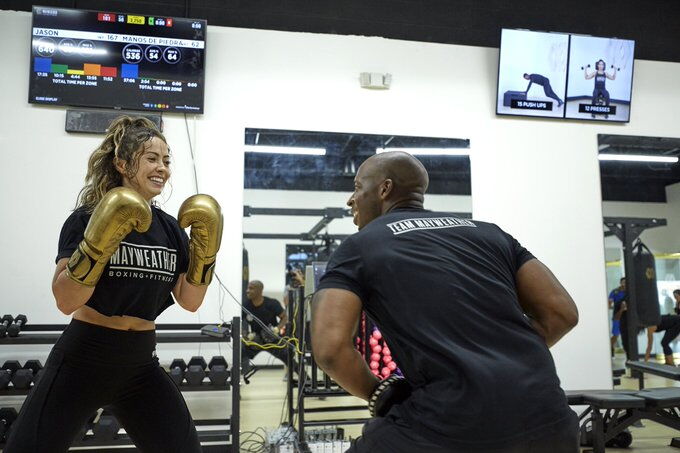 Inside a Mayweather Boxing + Fitness gym in the United States