BY BARRY SAMAHA
In the wake of fashion's racial reckoning, Farfetch, the e-commerce platform that merges more than 700 boutiques from 50-plus countries into one global marketplace, debuts its partnership with The Folklore, a New York–based online retailer of brands from Africa and the African diaspora.
"We are excited to welcome The Folklore to the Farfetch platform," Holli Rogers, chief brand officer of Farfetch, tells BAZAAR.com. "We are committed to improving the representation of Black-owned businesses on Farfetch.com and are thrilled to provide increased global exposure to 10 new designers from Africa and the diaspora, opening doors to fashion and fashion lovers everywhere."
The chosen designers are Nigeria-based brands Andrea Iyamah, Clan, Fruché, Lisa Folawiyo, Onalaja, Orange Culture, and Tokyo James; and New York–based labels William Okpo, EDAS, and Third Crown. Although they might not yet have global name recognition, all have distinct points of view and offer forward-thinking collections that enrich the fashion industry.
Since launching The Folklore in 2017, Amira Rasool, a lifestyle writer and entrepreneur, has been promoting Black-owned luxury labels that, for too long, have not gotten the global recognition they deserve. Now, with the resources and exposure that Farfetch provides, she is hopeful that they will soon become household names.
"A partnership like the one we have cultivated with Farfetch can truly be a career-defining moment for some of our designers," Rasool says. "Being able to have designers from Africa and the diaspora on a platform as big as Farfetch is a huge thing in terms of visibility. Seeing Orange Culture or Onalaja sold next to Alexander McQueen or Gucci helps condition consumers and retail buyers to recognize that these brands are in fact luxury."
Ahead of the launch, BAZAAR.com asks the founders of each brand to give us insight into their creative process and the diverse stories they hope to tell with their designs.
---
Adebayo Oke-Lawal, Orange Culture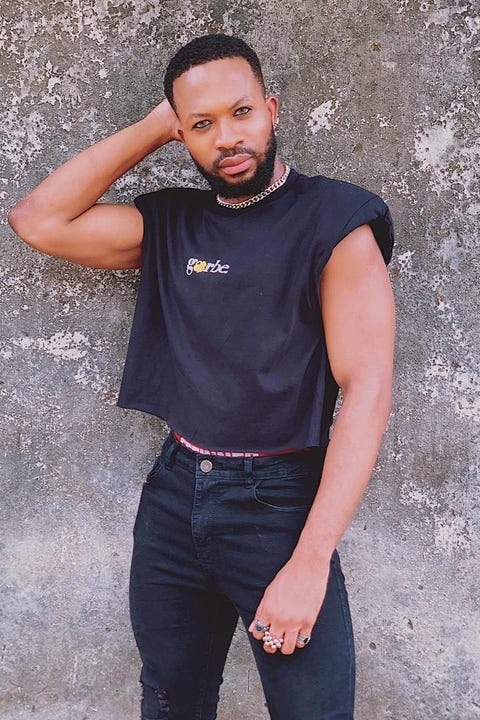 ADEBAYO OKE-LAWAL, ORANGE CULTURE
Orange Culture references a story I wrote for a class about the orange boy. It details his experiences of toxic masculinity. I saw the color orange as an alternative to more typical masculine shades like red or blue. I grew up very different to most boys. I went to an all-boys school, a very hyper-masculine all-boys school, and I was very tiny and I had big glasses. People would say, "Talk louder, talk like a man," and, "Do this, do that." There was always aggravation towards me just because of the way I presented myself. I was bullied a lot. The orange boy was an individual. He was unique, he didn't really fit in, but he celebrated his difference in spite of this. It was about saying that whatever society had called me to be wasn't who I wanted to be, and that's fine. There wasn't only one type of man. There wasn't only one yardstick to measure a man's masculinity. There were various ways you could be a man. I could be a man, at that time, in a pink suit and I wouldn't be thought of as less than.
That was the narrative behind the orange in Orange Culture—a culture that represents accepting individual expressions of self without limitations. Orange Culture is a brand that fights for individuality and celebrates a new age of liberation. Our brand in entirety is a mixed celebration, conversation, and confrontation of Nigerian culture—from our silhouettes to our prints to our vibrant colors and stories. Our supply chain in itself is a celebration of Nigerian culture.Floral Lightweight Jacket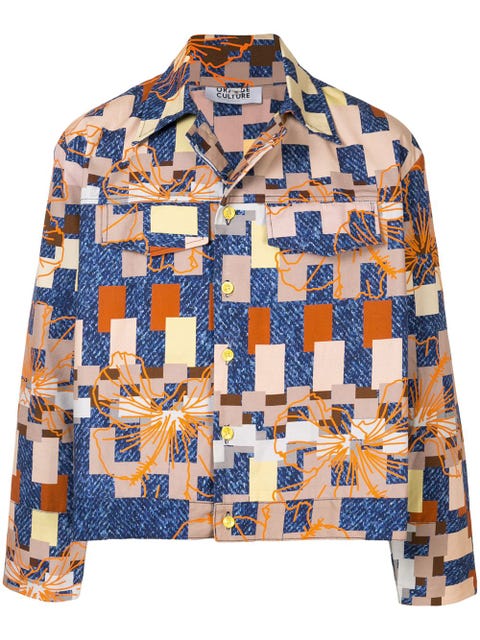 Orange Culturefarfetch.com$610.00SHOP NOWKanyinsola Onalaja, Onalaja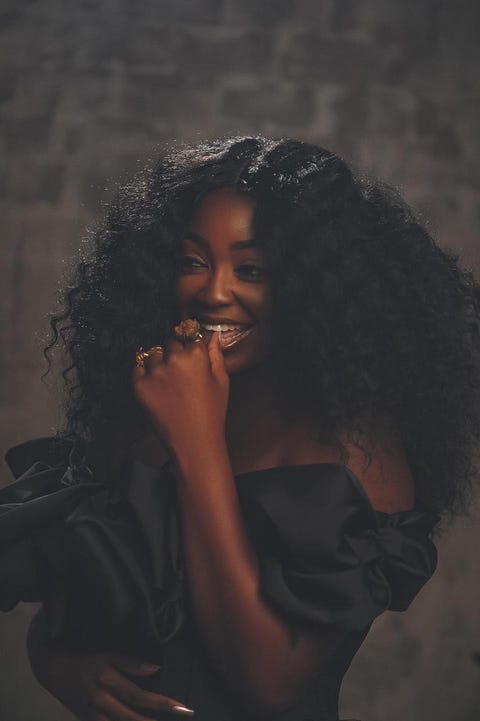 KANYINSOLA ONALAJA, ONALAJA
I would describe Onalaja as a contemporary womenswear brand that experiments with demi-couture elements. Onalaja represents an imaginative concept of culture, heritage, luxury, and a contemporary appreciation of beauty through its highly crafted pieces that explore texture clashes, a play on proportions, color, and textile manipulation. An underlying concept within all pieces always remains, "Our heritage reimagined: the Africa we don't see." Reimagining heritage and the language of tradition is an aspect key to the DNA of the brand, which is brought to life with traditional craft techniques and collaborations with local artisans who create stories with their hands. Every piece gets the attention befitting of the discerning wearer, a cosmopolitan woman with an appreciation for intricately made items.Elia Joux Dress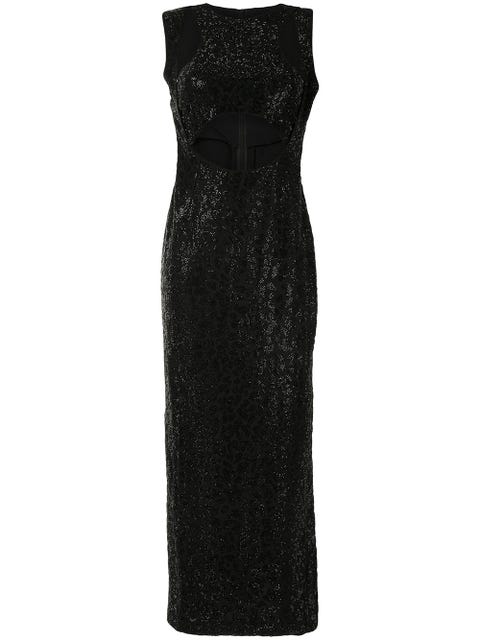 Onalajafarfetch.com$1,215.00SHOP NOWTeni, Aba, and Tiwa Sagoe, Clan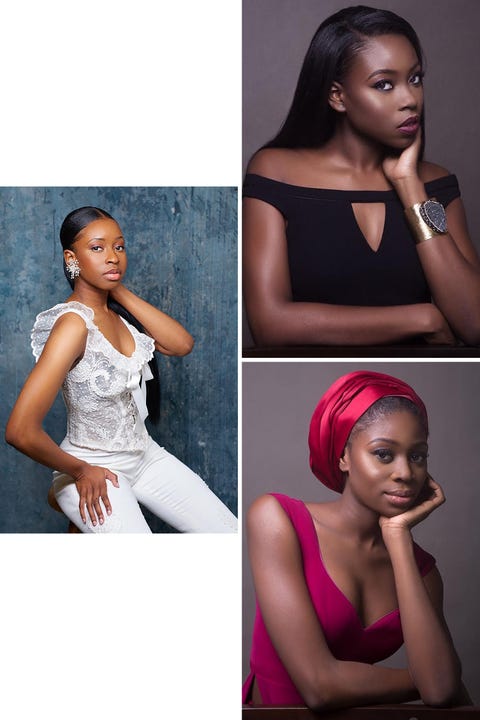 TENI SAGOE, ABA SAGOE, TIWA SAGOE
Clan is a premium ready-to-wear brand established in 2011 in Lagos, Nigeria. The name Clan stands for our ability to engage with communities far and near. Clan uplifts women through the expression of dress, strongly communicating power and confidence. As such, our clothing is typically categorized by triangles, which represent female energy and strength. We are dedicated to providing the modern-day woman with versatile staples that feature a contemporary, hard-t0-miss edge.Vegan Leather Leopard-Print Top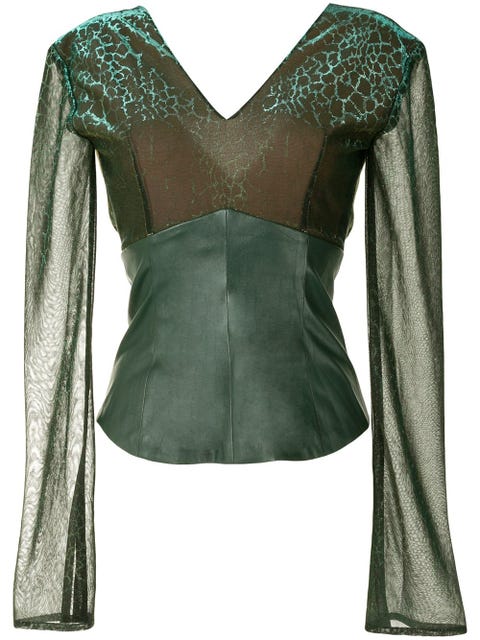 Clanfarfetch.com$300.00SHOP NOWTokyo James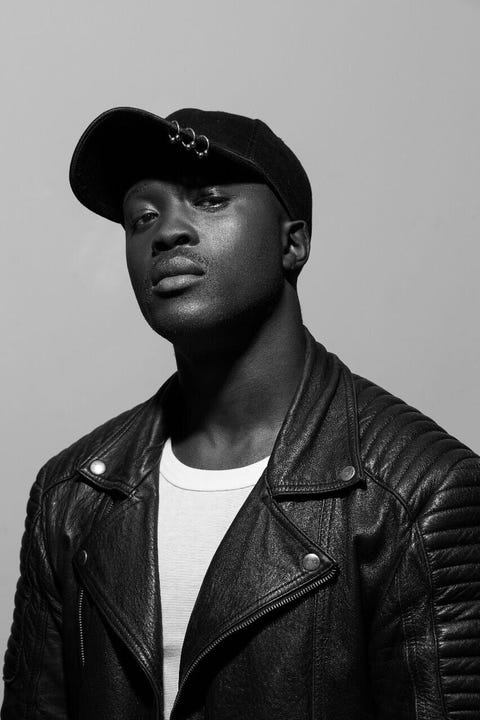 TOKYO JAMES
In one word, Tokyo James can be described as an intersection. It's a brand where many worlds meet, where Africa meets Europe, where simplicity meets complexity. It's a world where people come to find commonality in what their differences are.Buckle Fastening Leather Jacket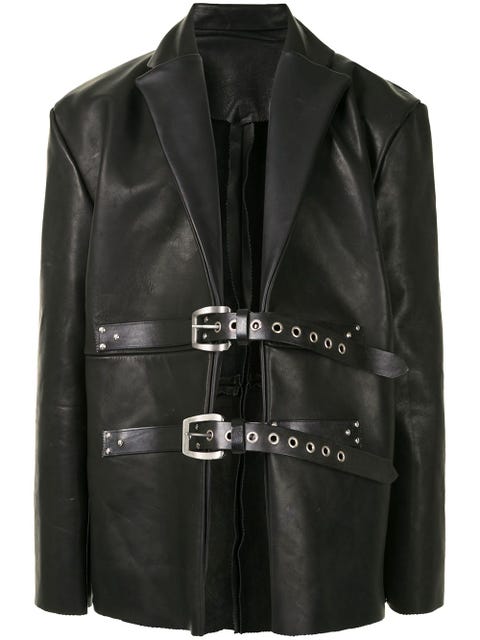 Tokyo Jamesfarfetch.com$2,410.00SHOP NOWKristin and Kofi Essel, Third Crown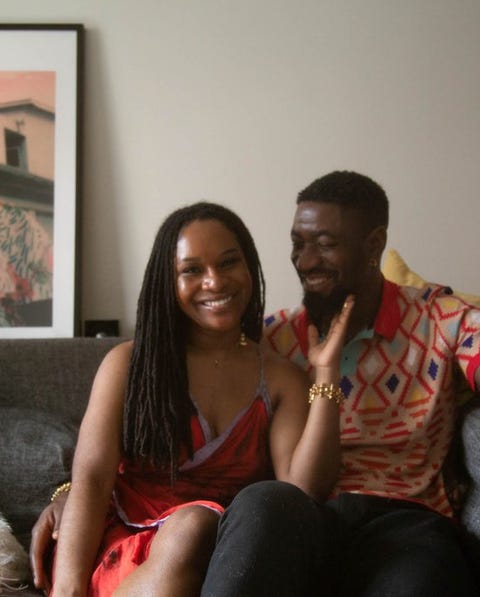 KRISTIN AND KOFI ESSEL, THIRD CROWN
Our brand, Third Crown, is a contemporary jewelry brand. We make bold and genderless pieces that are everyday. From an everyday look to an evening look, our brand represents unity, love, and powerfulness.
SHOP NOWMarcy Link Necklace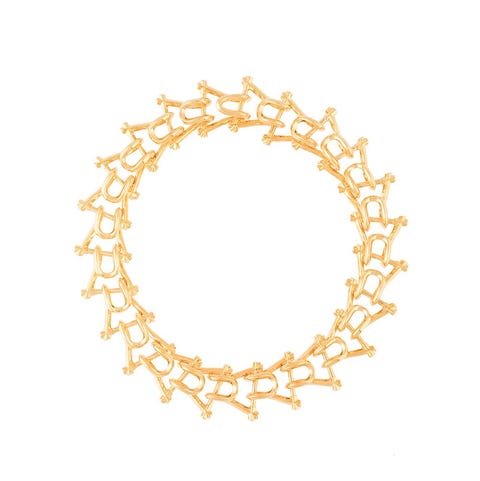 Third Crownfarfetch.com$800.00SHOP NOWAndrea Iyamah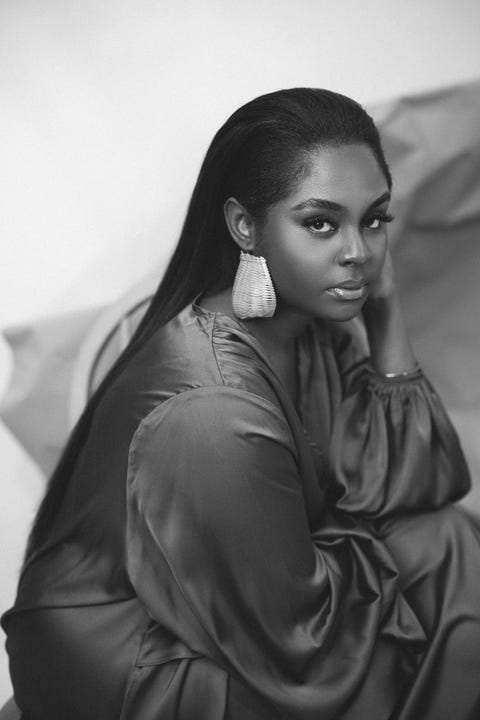 ANDREA IYAMAH
My brand is inspired by a cultural story. It is born and bred in Nigeria by a Nigerian who grew up in the country and was brought up by parents who were exposed to traveling. They believed that travel was a form of education. This is the basis of the brand, giving people that experience through fabric and texture; looking at the culture and appreciating everything that it has to offer aesthetically, while also understanding the nuances in the pieces.
SHOP NOWZane Cover-Up Robe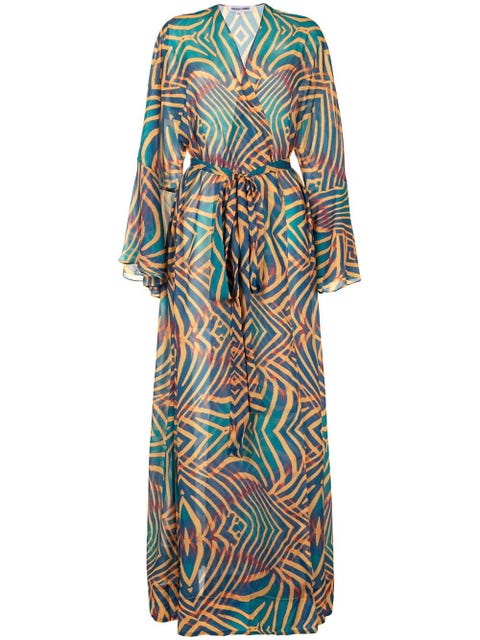 Andrea Iyamahfarfetch.com$190.00SHOP NOWLisa Folawiyo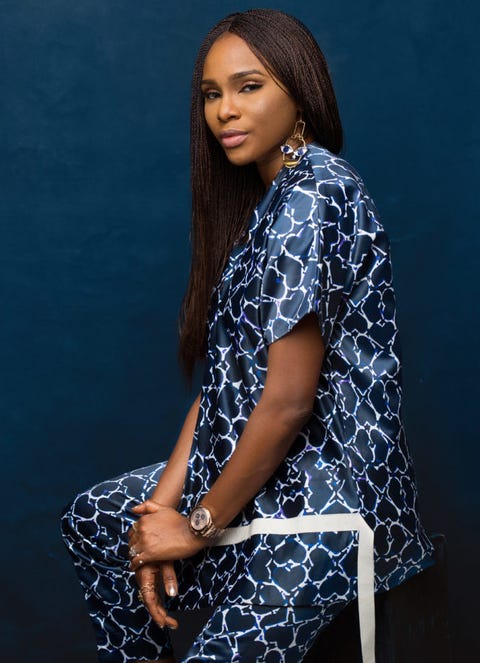 LISA FOLAWIYO
We are a global womenswear brand based in Nigeria. Our signatures are detailed and intricate hand craftsmanship by local artisans, the play on color and textures, and designing custom prints alongside the manipulation of local and traditional fabric applications. Our brand continues to have an edge with its very cool and refined design aesthetic—a distinct, strong, and forward-thinking point of view. Every collection is designed and manufactured in Nigeria, and through these collections, we are able to tell our authentic African story as we connect with people all over the world.Tri-Colored Sheath Dress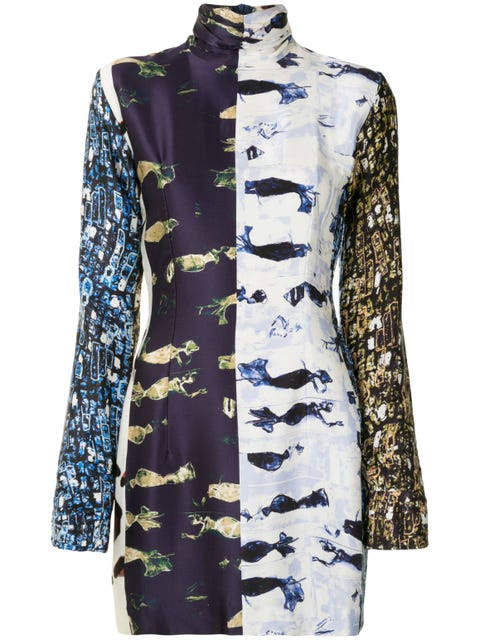 Lisa Folawiyolisafolawiyo.com$635.00SHOP NOWSade Mims, EDAS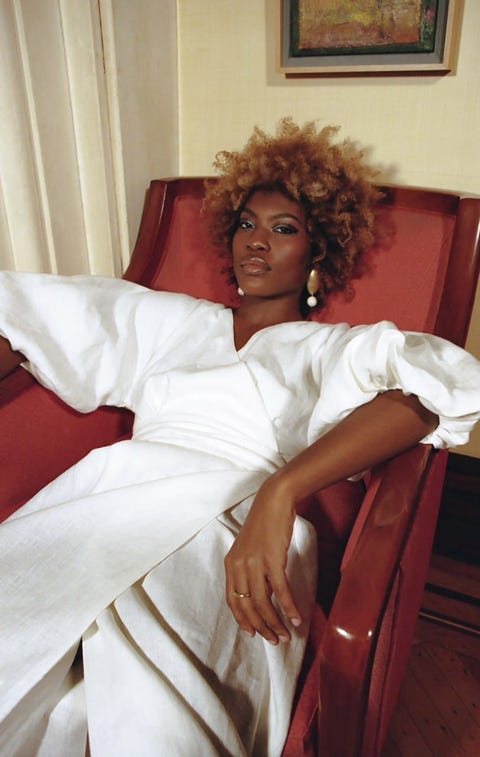 SADE MIMS, EDAS
We are an accessories brand based in Brooklyn. I identify as a multidisciplinary artist who does various mediums. I love working with my hands and being explorative with my artistry and storytelling. I love incorporating culture, fashion, and style—all the things that I really love with designing and being an artist. My dream, and my goal, for EDAS is to continuously grow and tell stories that are important. I dream of making it a house, where we dive into the art realm with paintings, shoes, housewares, and furniture. EDAS is rooted in ethics, sustainability, consciousness, storytelling, and community building.Yshaia Bag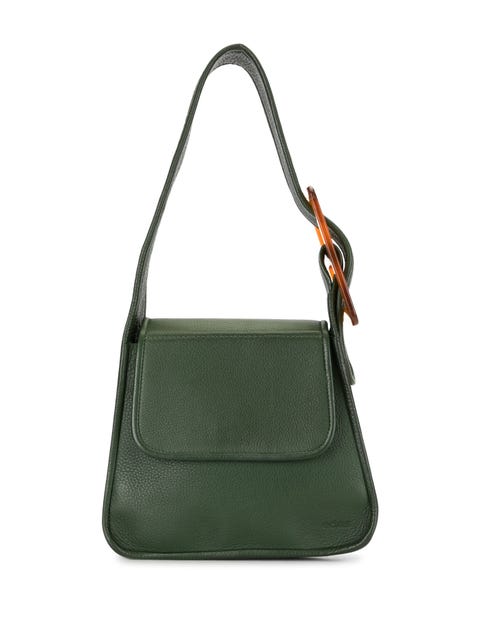 EDASedas.store$435.00SHOP NOWFrank Aghuno, Fruché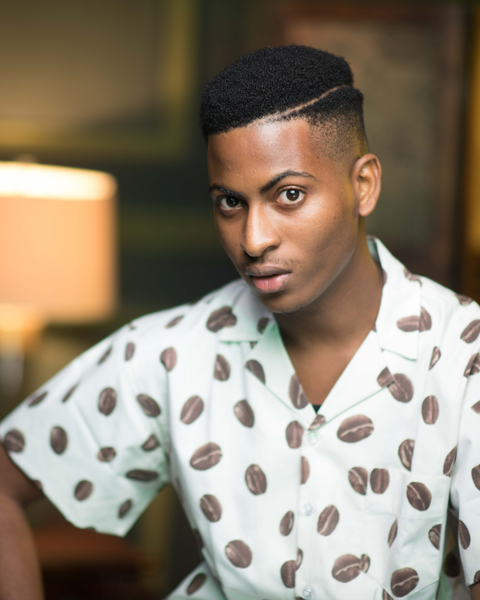 FRANK AGHUNO, FRUCHÉ
Fruché is a contemporary Nigerian brand. We like to infuse modern contemporary design with our traditional Nigerian artisanal techniques. We use different applications and dying techniques. We are a very radical and progressive brand. We like to tell stories of culture and progressive stories of our culture, which I mix with my personal life. Each collection is like a page in a diary of my life.This content is created and maintained by a third party, and imported onto this page to help users provide their email addresses. You may be able to find more information about this and similar content at piano.io