By BellaNaija.com
Help came the way of 506 children in the informal settlement, Aboki Estate at the Elegushi Beach area on Saturday, December 14th, 2019 through the health outreach and Christmas gift drive tagged "Hands of Care" organized by the Destiny Trust and Dr. Funmi Alakija Foundation in collaboration with the Doctors Health Initiative. Children received free medical service for different medical conditions and gift packs of food, grocery, treated mosquito nets, personal sanitation items and sanitary pads for every teenage girl.
Speaking at the opening of the outreach, Yemisi Ayeni, Chairperson of Dr. Funmi Alakija Foundation laments the plight of urban poor children and families and called for increased collaborative efforts to bring relief to them regardless of how seemingly limited private-sector intervention appears to be when compared to the seriousness of the problem. She declared that the dream of Dr. Funmi Alakija was to change the face of healthcare in Nigeria for low-income people and it was pleasant to be a part of the Hands of Care outreach.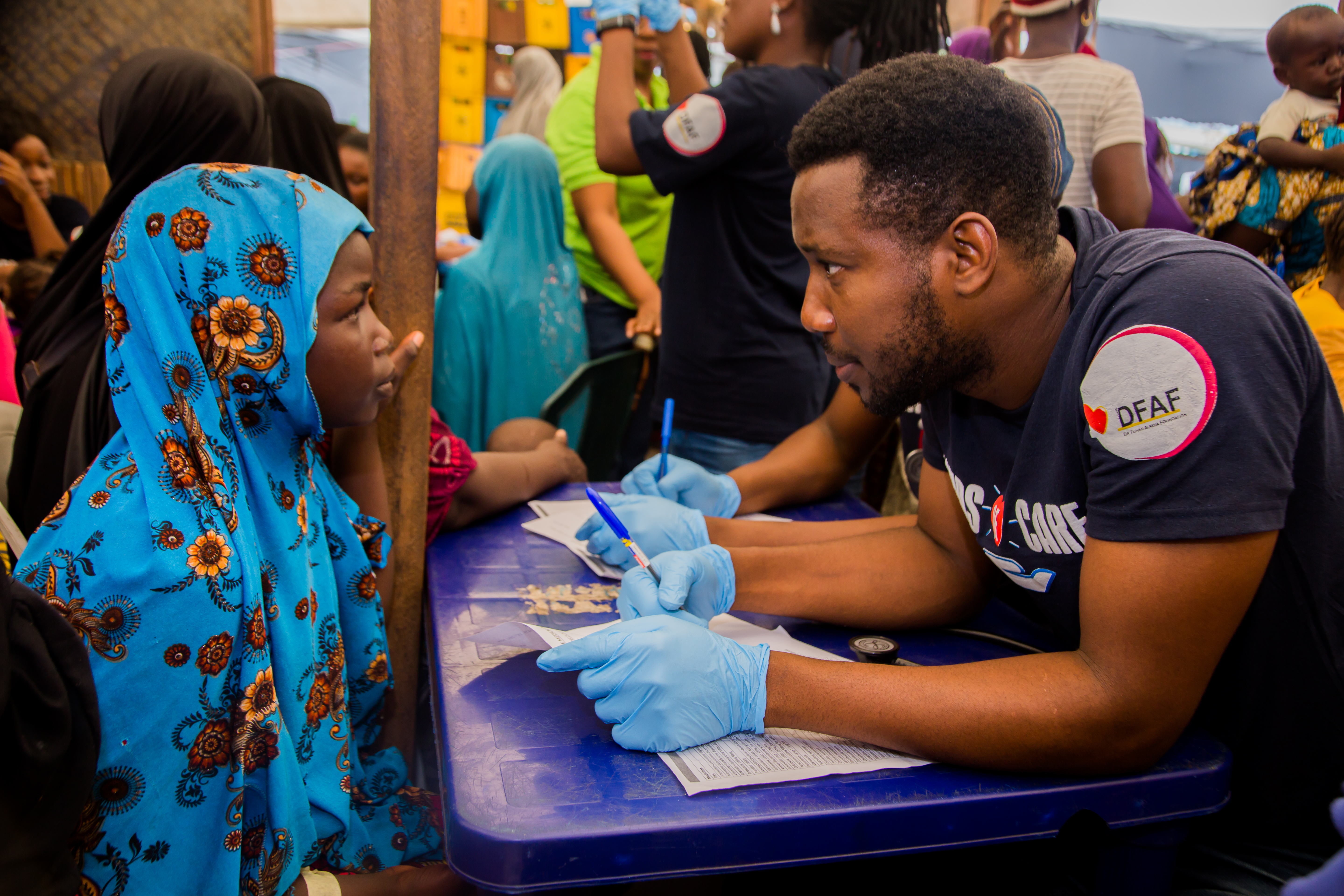 Point of Care
Also, Co-founder of the Destiny Trust, Abimbola Ojenike, emphasized the importance of health outreach to the organization's broad initiatives. "The wellbeing of children is at the heart of what we do. It's often not enough to put children in school without implementing integrated initiatives necessary for their overall development. For example, ill-health is one of the major causes of absenteeism in school for homeless children. This is why an intervention to provide healthcare is an important plank of our broader programmes to educate, empower and improve the quality of lives of homeless children and other disadvantaged young people."
While also recognizing that medical outreach is a short-term intervention, he re-emphasizes the commitment of the organization to a more sustained initiative. He added, "The foundation recognizes the need for a sustained effort. As part of our plans for 2020, we are working on providing micro health insurance to children under our education project and we believe this will improve school attendance."
More than 80 volunteers comprising medical practitioners and other non-medical volunteers turned up to provide care and support to children in the settlement.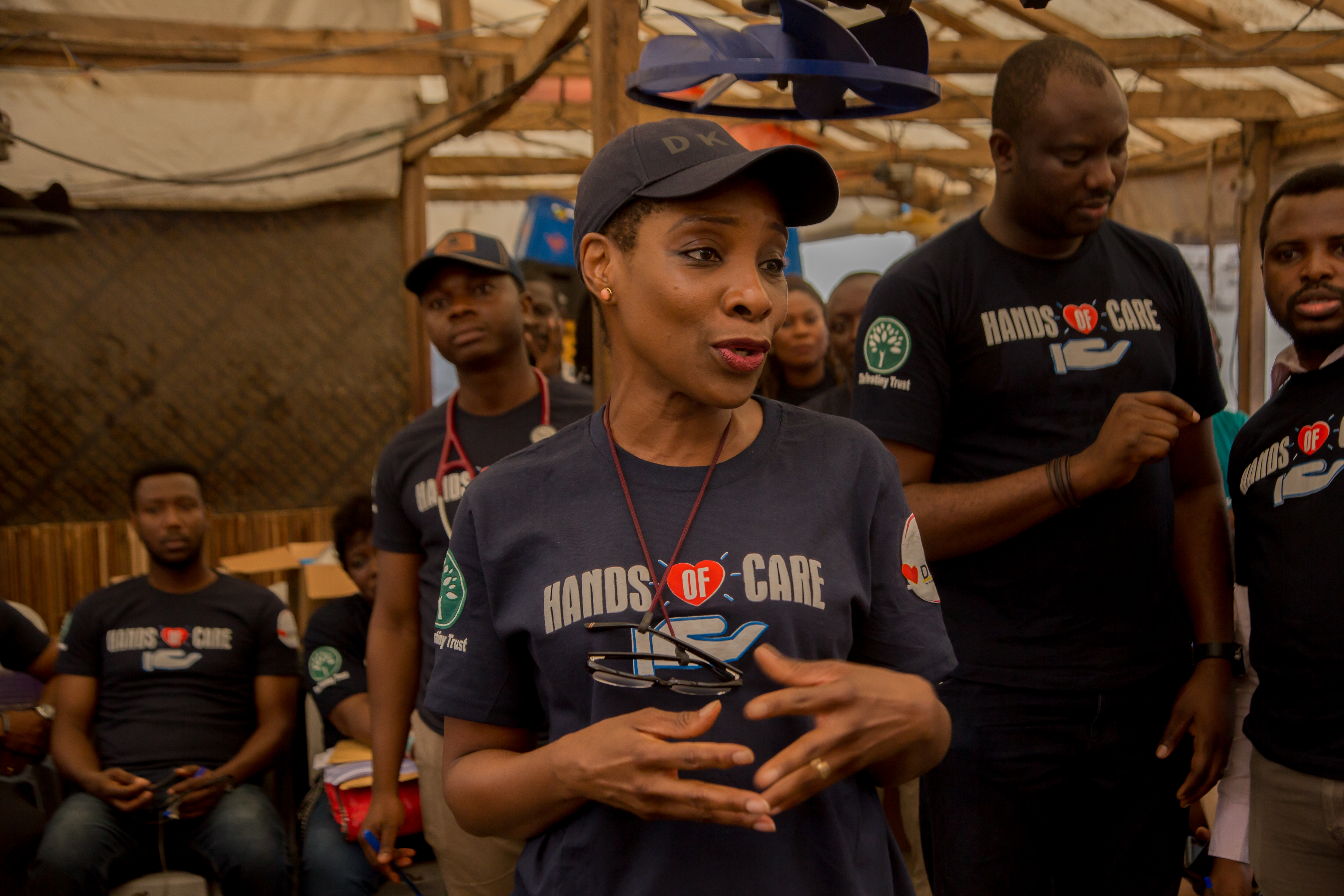 Yemisi Ayeni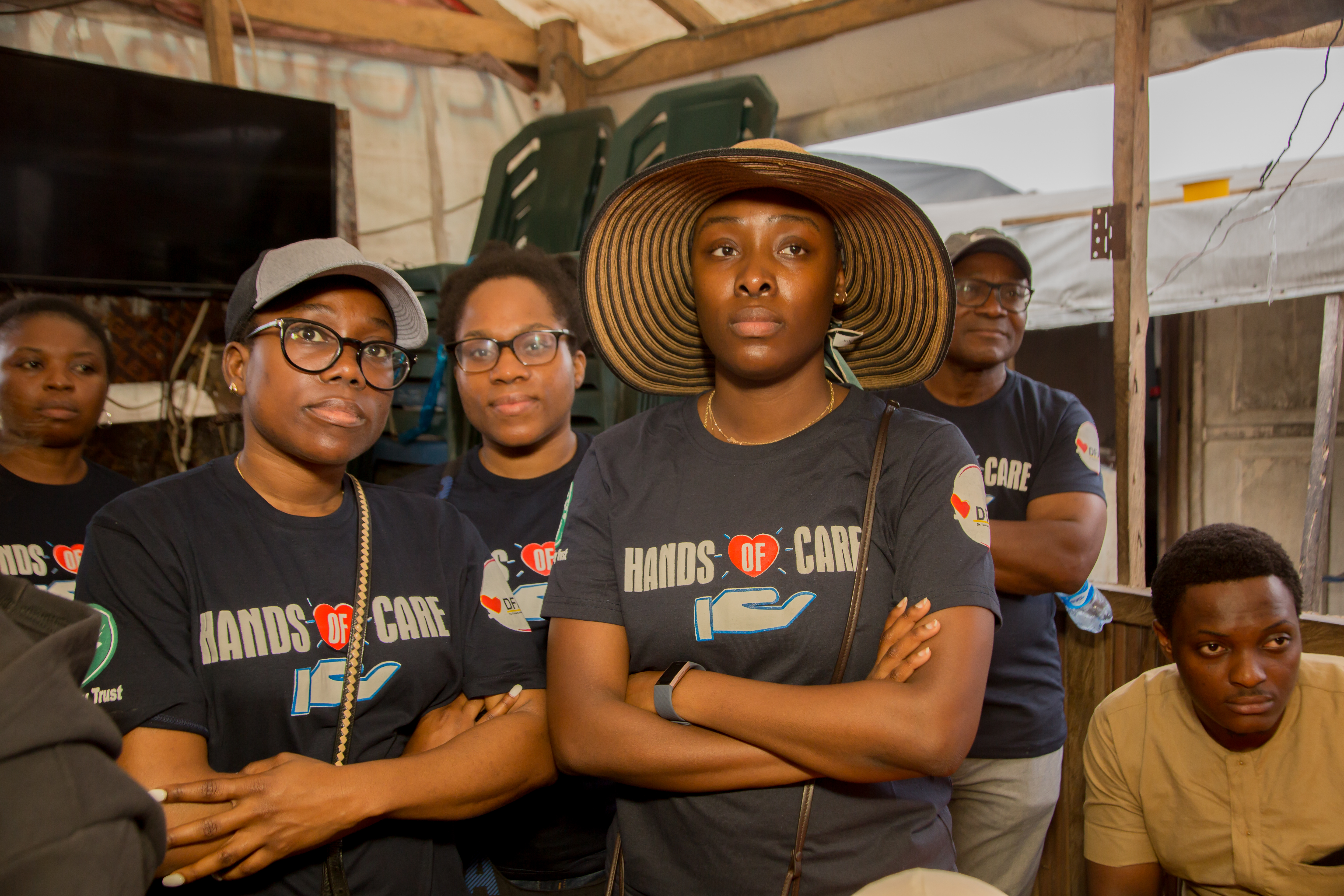 Alero Alakija, Ola Otedola and Dr. Ade Alakija