BY RYAN WADDOUPS
Using innovative knitting techniques, Peju Obasa hand-crafts imaginative womenswear and accessories that prove the potential of one single strand of yarn. The London-based knitwear expert mines her Nigerian heritage to create one-of-a-kind pieces that celebrate tradition, whether a crocheted bag in biodegradable raffia or a clever refresh of Tom Dixon's famed S Chair in chunky silver Econyl.
Here, we ask designers to take a selfie and give us an inside look at their life.
Age: 28
Occupation: Knitwear designer.
Instagram: @pejuobasa
Hometown: London.
Studio location: London.
Describe what you make: Handcrafted womenswear and accessories using sustainable materials and techniques.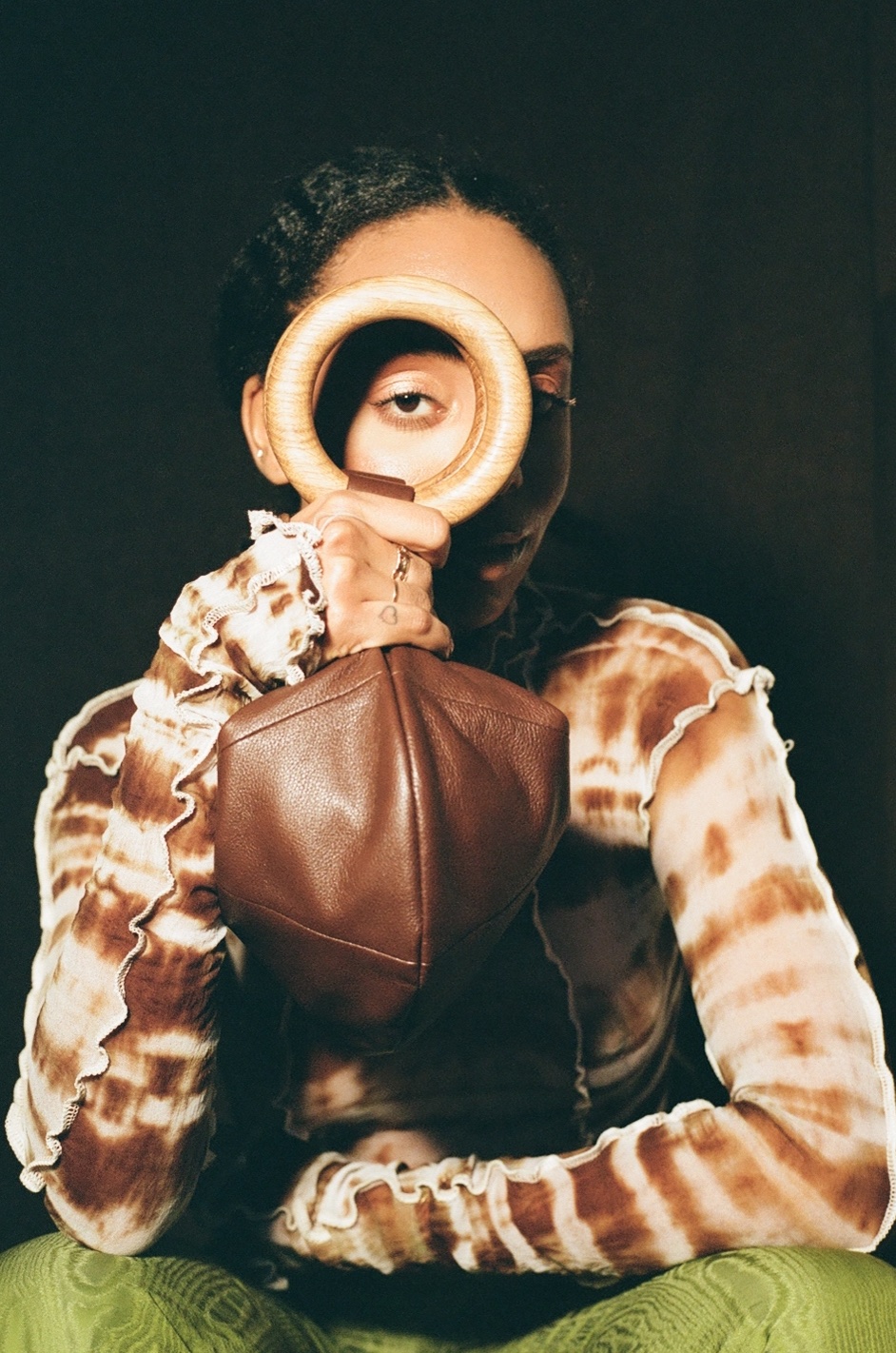 The most important thing you've designed to date: I really enjoyed collaborating with Tom Dixon Studio during London Craft Week 2020 to reimagine the iconic S chair. The live demo started with stripping an early S Chair to uncover the material frame. I then crochet upholstered the frame using Econyl super chunky silver yarn regenerated from fishing nets and other nylon projects. It's so exciting to see new technologies being developed in textile fabrics. Econyl's beautiful range of yarns is truly a great sign of what' to come for sustainability within fashion.
Describe the problem your work solves: Highlighting the importance of sustainability; designing great quality pieces that transcend trends, bold, playful pieces that can be treasured by the wearer. I always design with that in mind.
Describe the project you are working on now: A new collection of handbags. The Adeyemi bag is handcrafted using dead-stock leather and hand-turned oak wood handles.
A new or forthcoming project we should know about: I'm launching a new online platform that will celebrate handcrafts such as knit and crochet. I'll be collaborating with some amazing designers and brands to create patterns that can then buy and get their craft on pieces at home. Patternhood will be launching in March and will also serve as a community to share and discuss all things fashion, design, art, and sustainability. Follow along at @thepatternhood.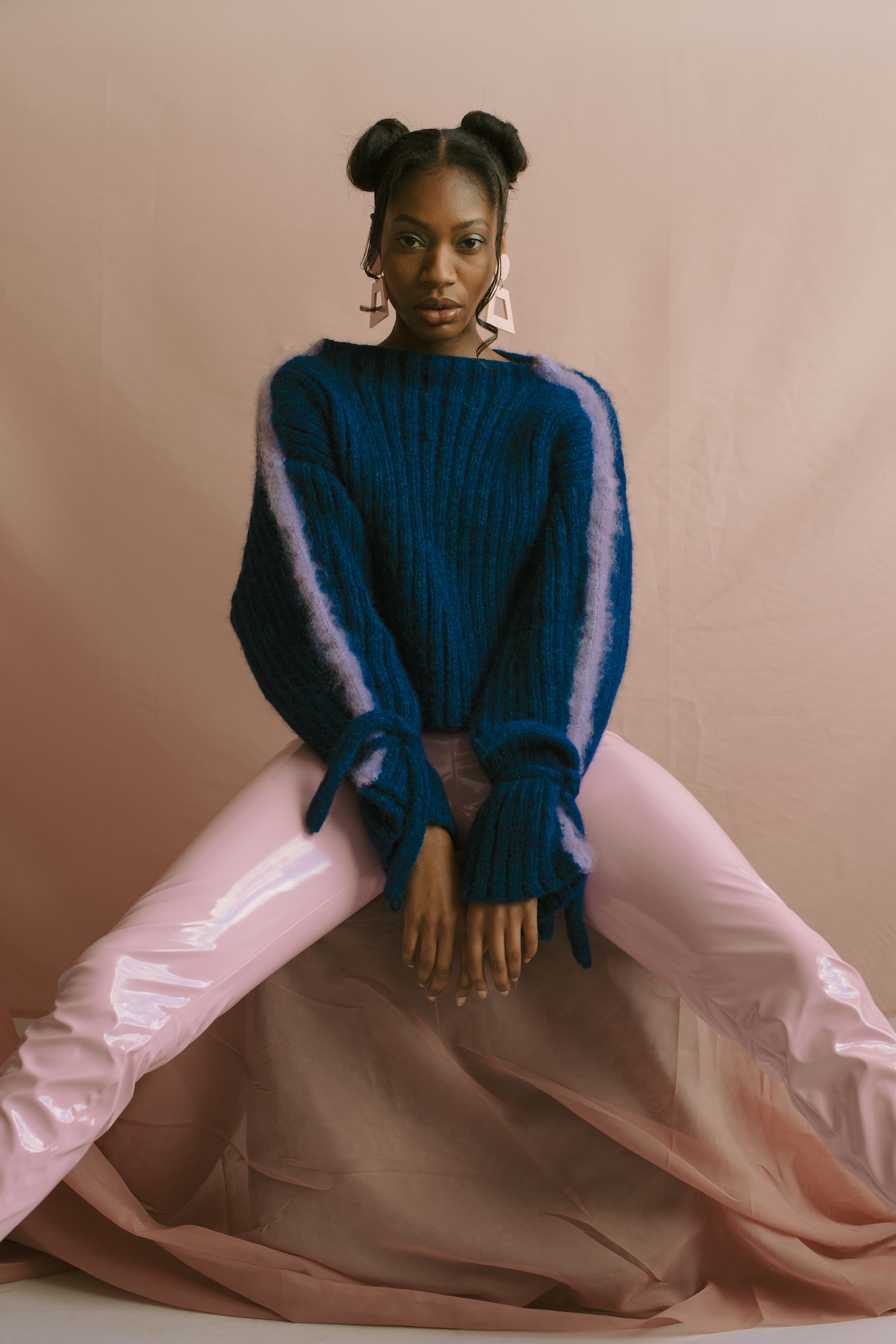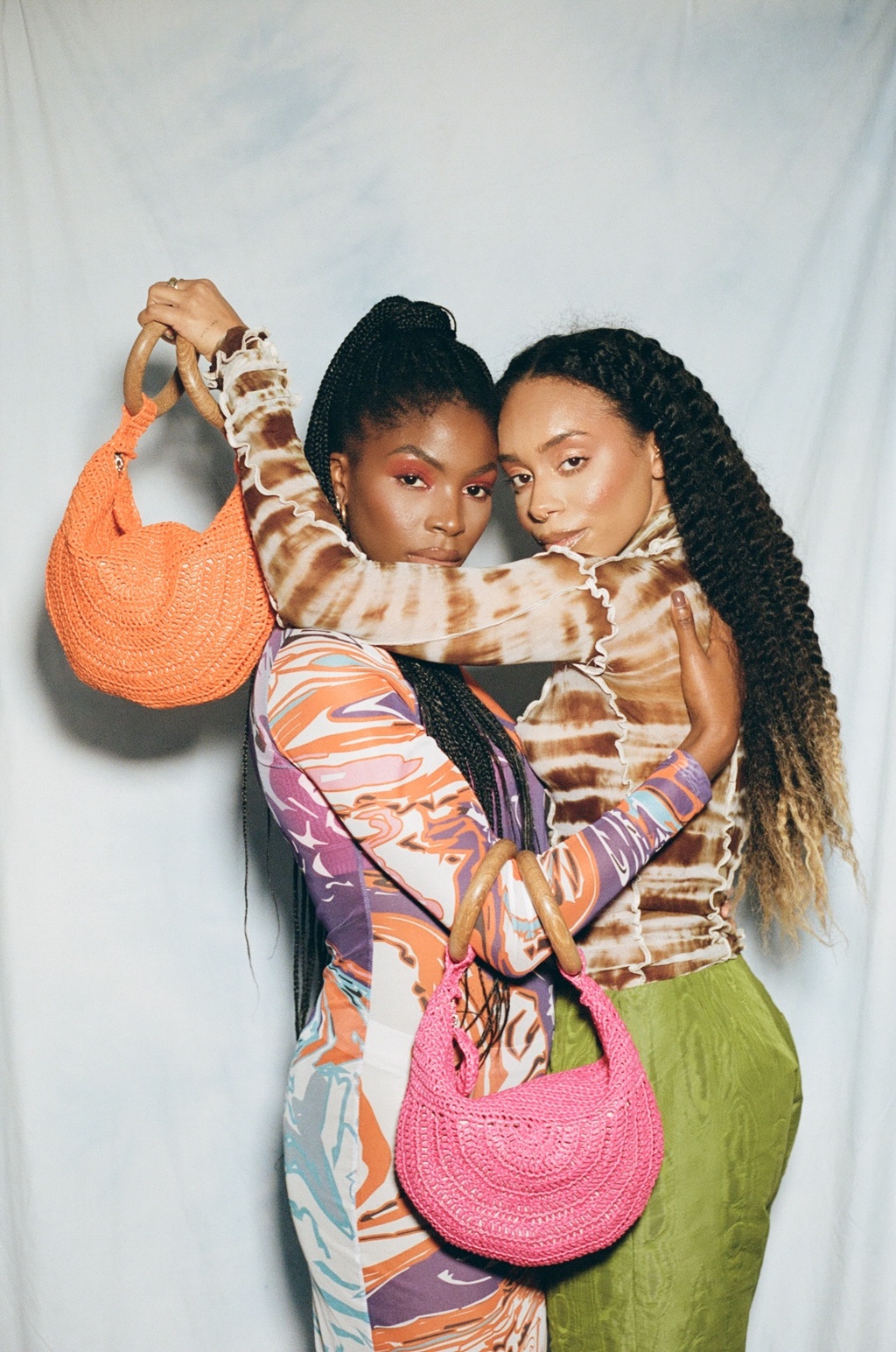 What you absolutely must have in your studio: Music, micro dance breaks, and natural light, of course.
What you do when you're not working: Re-enacting Chef's Table in my kitchen…
Sources of creative envy: I love my rich Nigerian heritage, nature's unmatched beauty, Mexican architecture, and Phoebe Philo for Old Céline.
The distraction you want to eliminate: Notification alerts on my phone.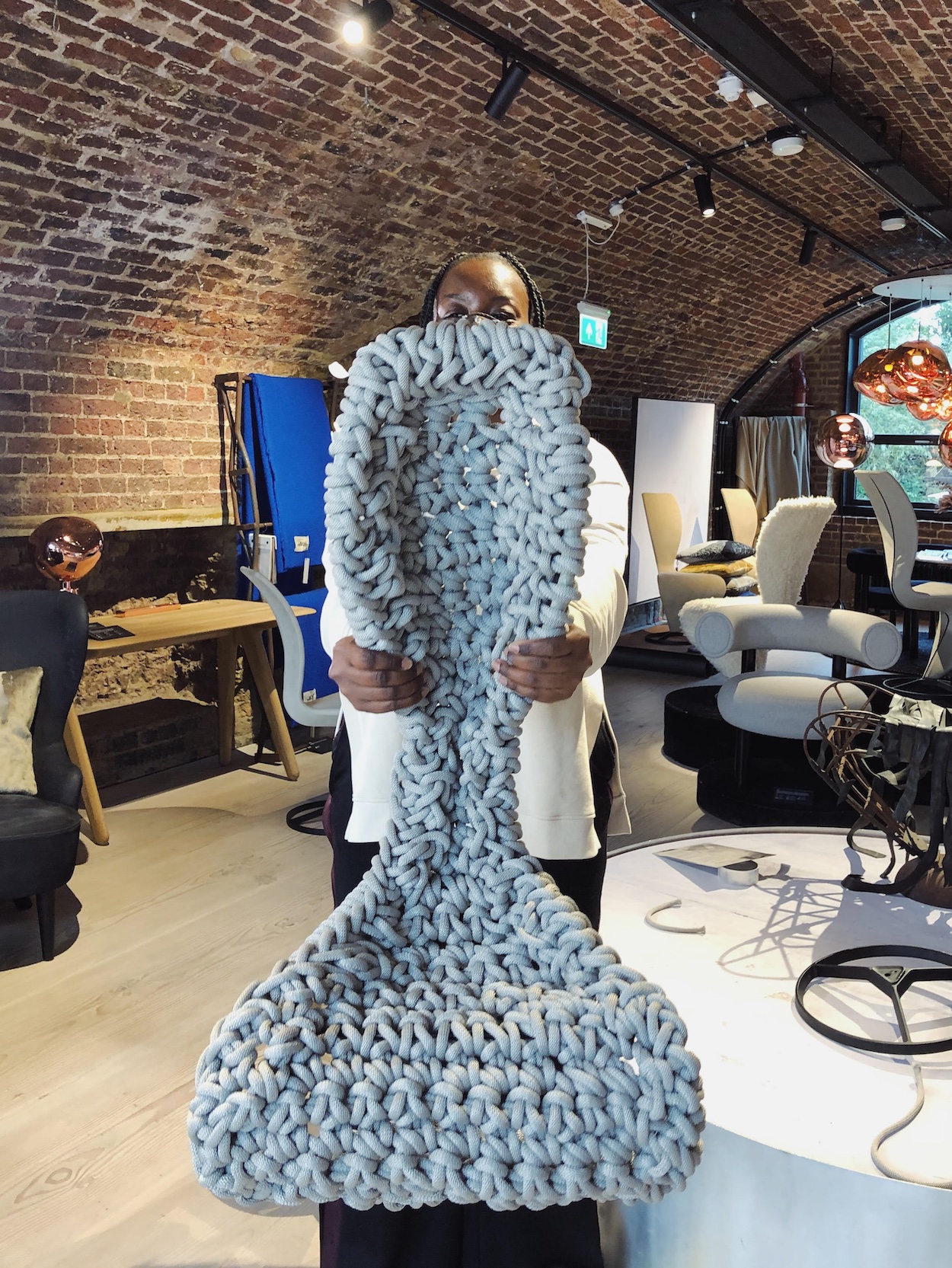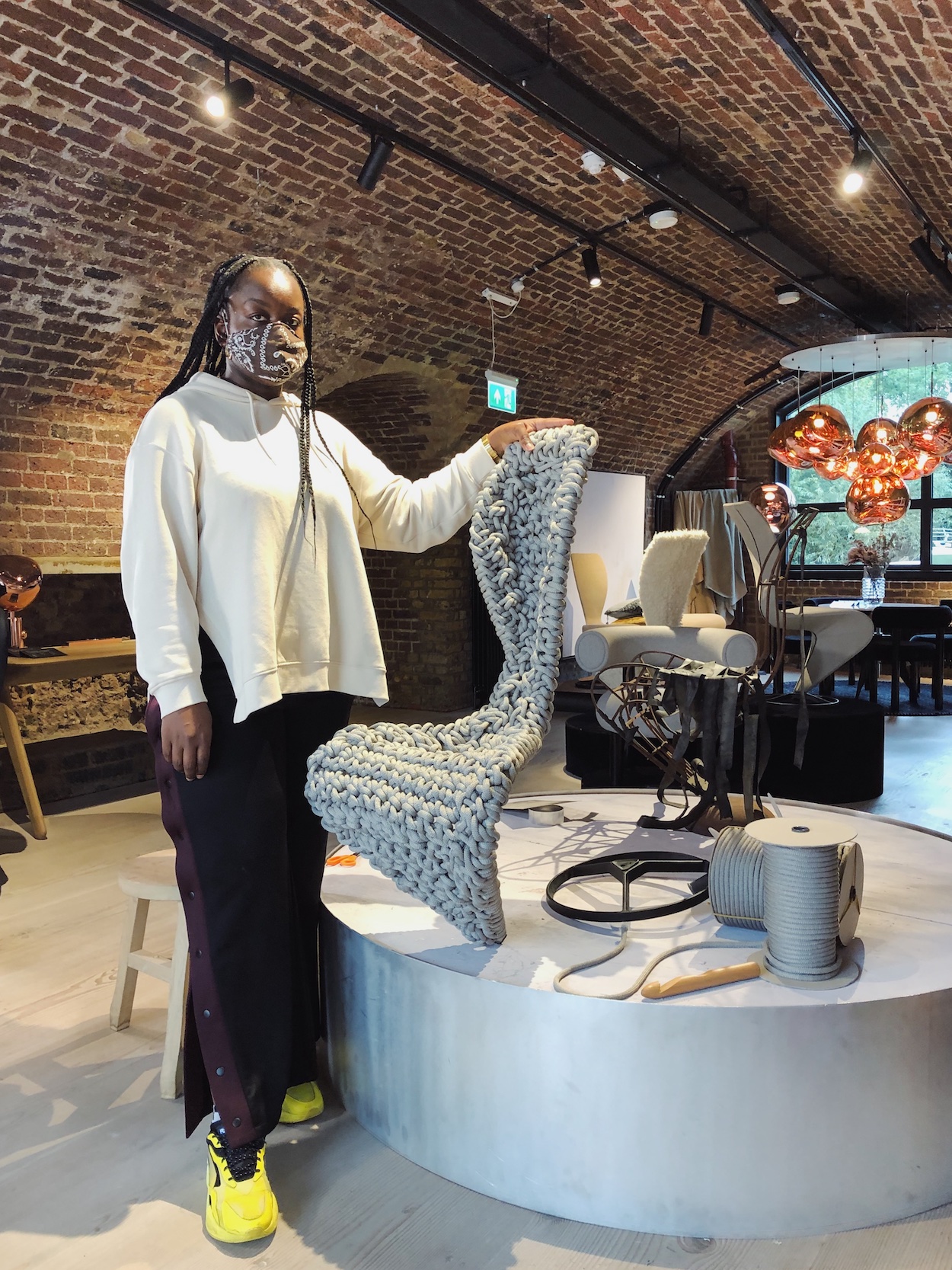 Concrete or marble? Marble with the exception of some concrete architecture.
High-rise or townhouse? Townhouse, no contest.
Remember or forget? Remember.
Aliens or ghosts? Aliens.
Dark or light? Light.