By BellaNaija.com
Equality Now's annual Make Equality Reality event is a unique event of arts, advocacy, and entertainment that inspires activism and celebrates those who are influential in elevating the conversation around women's rights and equality.
This year's edition honoured Nigerian author Chimamanda Ngozi Adichie.
Equality Now announced the event, saying:
This year we are honoring Chimamanda Ngozi Adichie and the second annual #Changemaker Award presented by Gucci and Chime for Change will be presented to Scarlett Curtis.
See photos from the event below!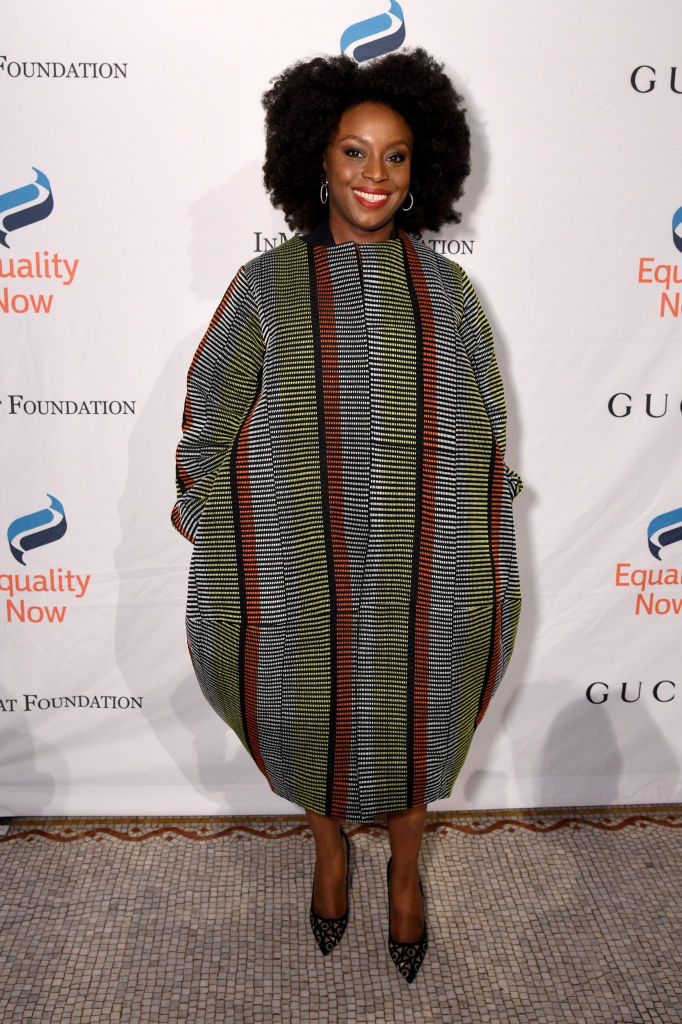 NEW YORK, NEW YORK – NOVEMBER 19: Chimamanda Ngozi Adichie attends the annual Make Equality Reality Gala hosted by Equality Now on November 19, 2019 in New York City. (Photo by Bryan Bedder/Getty Images for Equality Now)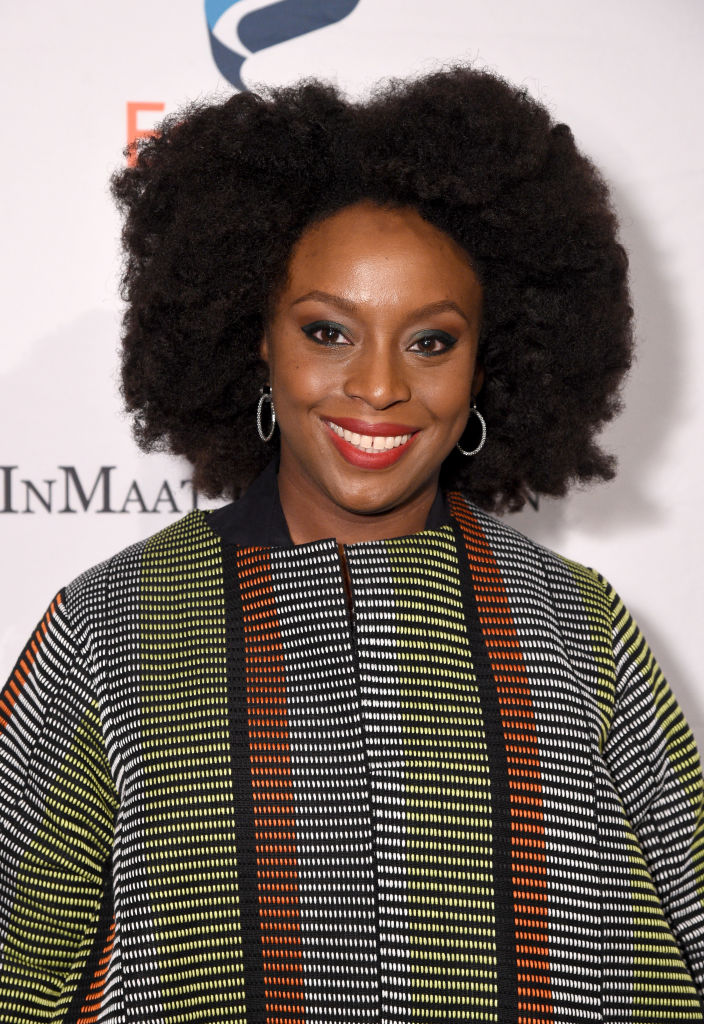 NEW YORK, NEW YORK – NOVEMBER 19: Chimamanda Ngozi Adichie attends the annual Make Equality Reality Gala hosted by Equality Now on November 19, 2019 in New York City. (Photo by Bryan Bedder/Getty Images for Equality Now)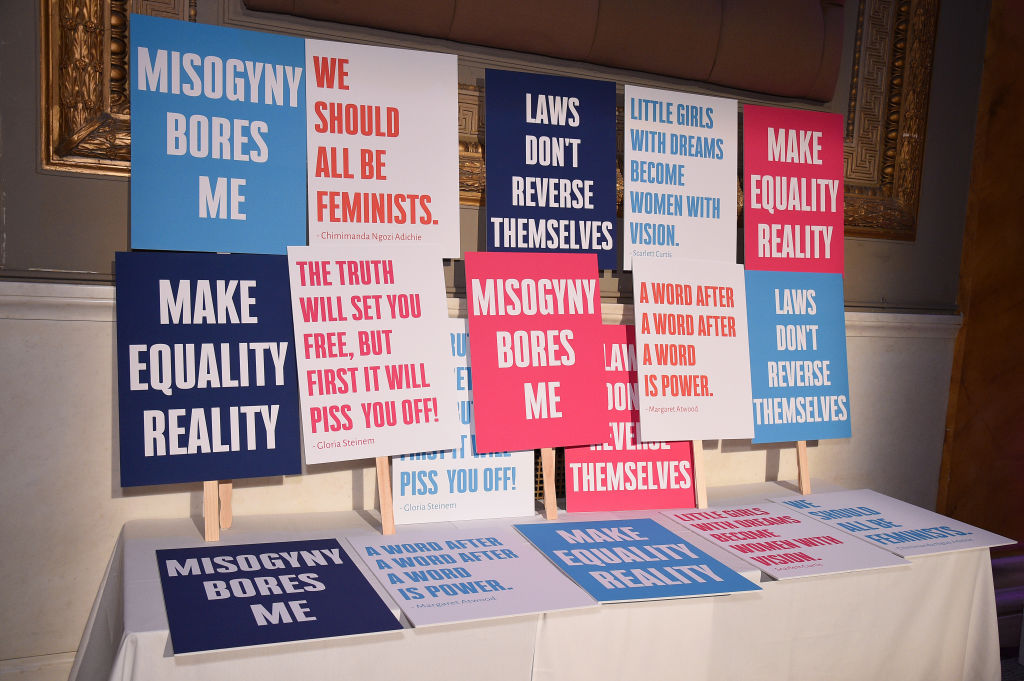 NEW YORK, NEW YORK – NOVEMBER 19: Signs on display during the annual Make Equality Reality Gala hosted by Equality Now on November 19, 2019 in New York City. (Photo by Bryan Bedder/Getty Images for Equality Now)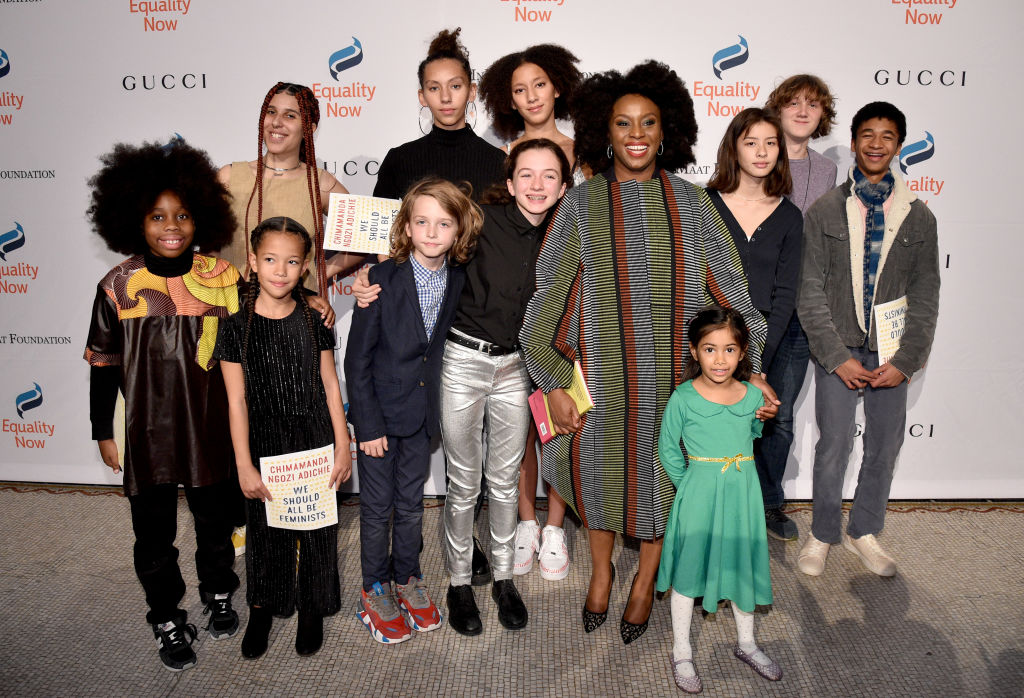 NEW YORK, NEW YORK – NOVEMBER 19: Chimamanda Ngozi Adichie (C) pose with children performers during the annual Make Equality Reality Gala hosted by Equality Now on November 19, 2019 in New York City. (Photo by Bryan Bedder/Getty Images for Equality Now)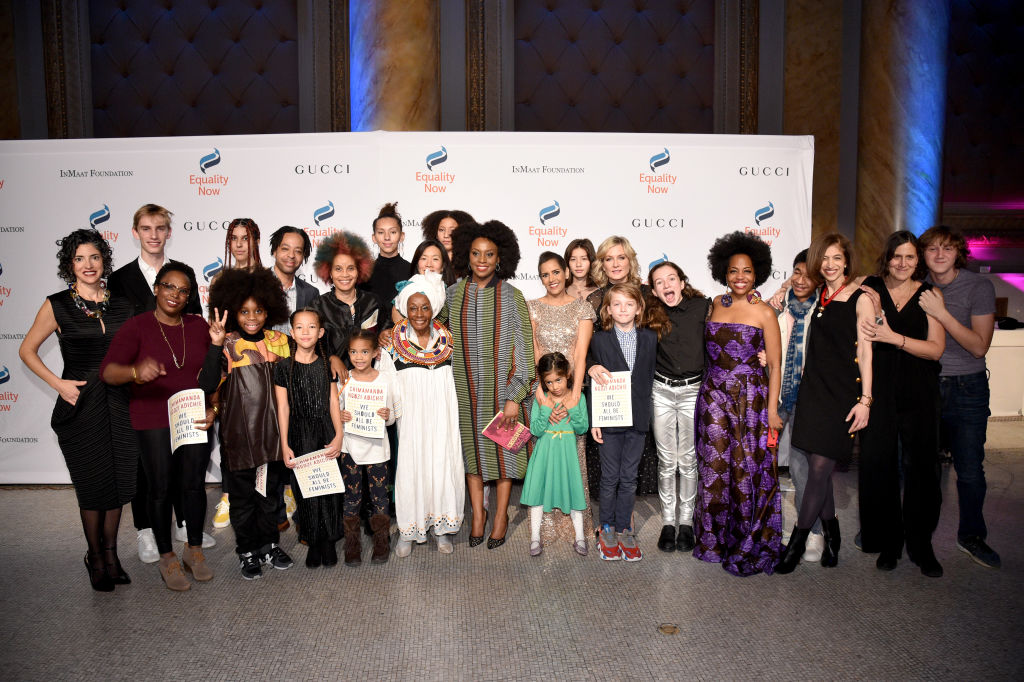 NEW YORK, NEW YORK – NOVEMBER 19: Chimamanda Ngozi Adichie (C) poses with performers and speakers pose during the annual Make Equality Reality Gala hosted by Equality Now on November 19, 2019 in New York City. (Photo by Bryan Bedder/Getty Images for Equality Now)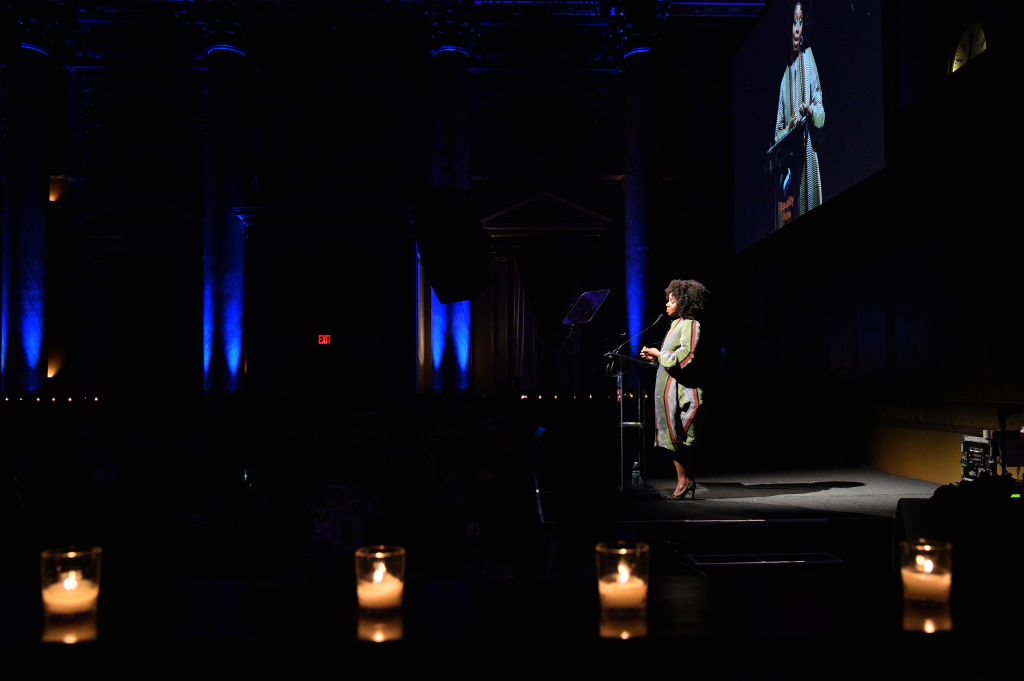 NEW YORK, NEW YORK – NOVEMBER 19: Chimamanda Ngozi Adichie speaks on stage during the annual Make Equality Reality Gala hosted by Equality Now on November 19, 2019 in New York City. (Photo by Bryan Bedder/Getty Images for Equality Now)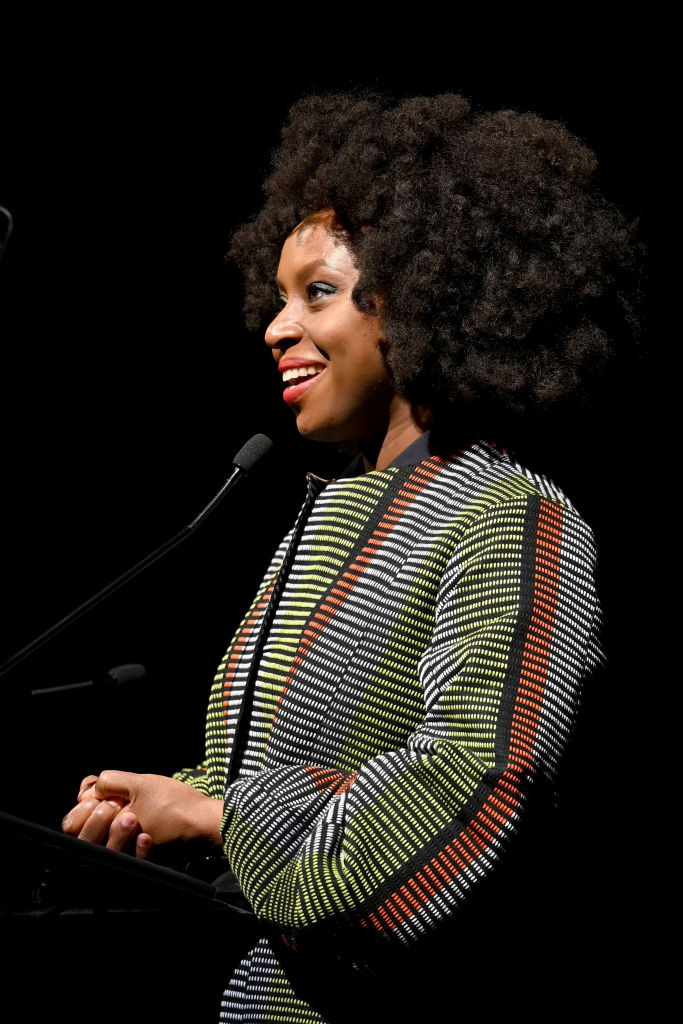 NEW YORK, NEW YORK – NOVEMBER 19: Chimamanda Ngozi Adichie speaks on stage during the annual Make Equality Reality Gala hosted by Equality Now on November 19, 2019 in New York City. (Photo by Bryan Bedder/Getty Images for Equality Now)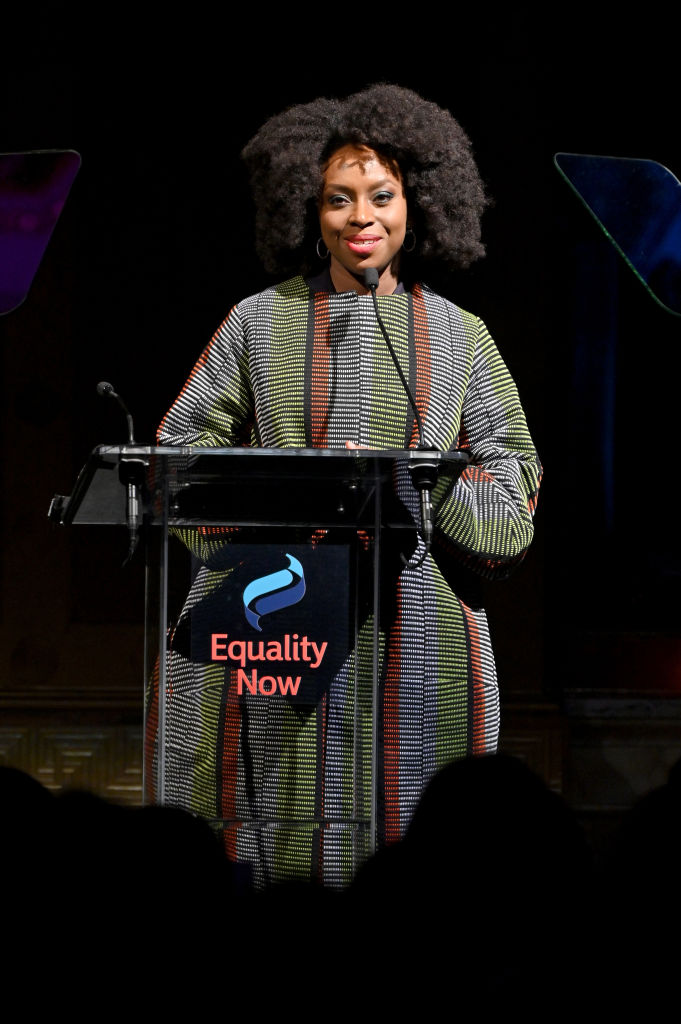 NEW YORK, NEW YORK – NOVEMBER 19: Chimamanda Ngozi Adichie speaks on stage during the annual Make Equality Reality Gala hosted by Equality Now on November 19, 2019 in New York City. (Photo by Dia Dipasupil/Getty Images)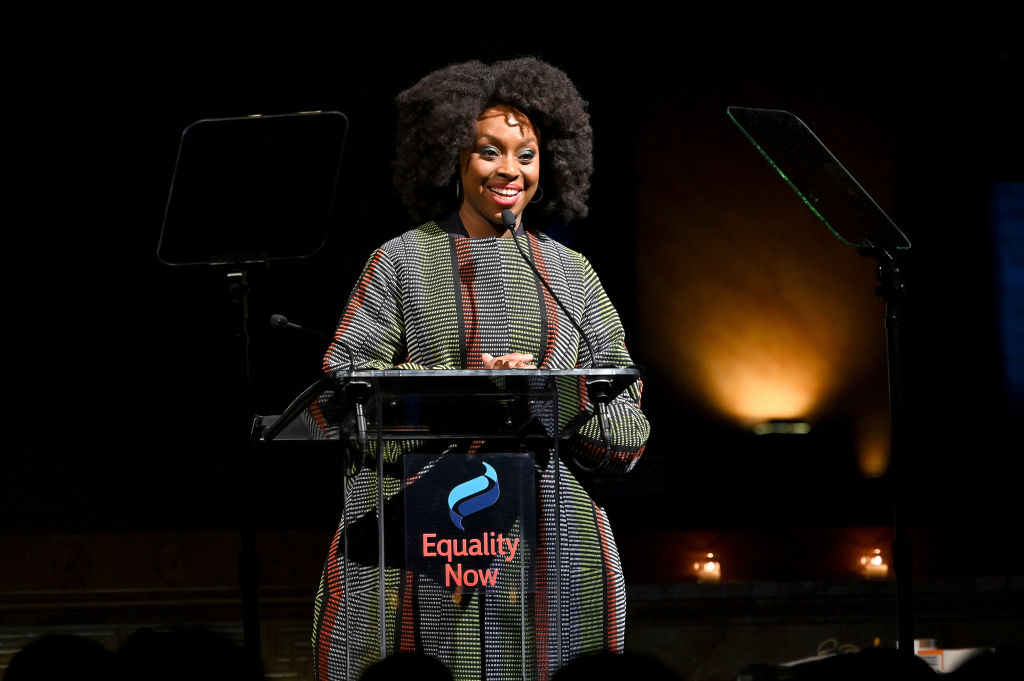 NEW YORK, NEW YORK – NOVEMBER 19: Chimamanda Ngozi Adichie speaks on stage during the annual Make Equality Reality Gala hosted by Equality Now on November 19, 2019 in New York City. (Photo by Dia Dipasupil/Getty Images)