By Manna Zel
When photographer Adreinne Waheed received her first film camera from her father, her mission was to shoot all the cute boys at school. At 13, Adreinne was quite shy, but the boys at her junior high school in Oakland, California loved the attention that came with the camera. As soon as they'd see her coming—her 35-millimeter Pentax always draped around her neck—they'd immediately begin to pose. "It brought me out of my shell," the author of Black Joy and Resistance explains. "It's where my love of portraiture began."
After spending her high school years in and out of her favourite photography teacher's classroom, Adreinne graduated on to Howard University, a historically Black university in Washington, DC—where she spent years photographing the "magnificent and the mundane," as collaborator Dr. Rhea L. Combs notes in the photo book's foreword. Inspired by French street photographer and photojournalist Henri Cartier-Bresson—known for popularising the "decisive moment" in which a photographer's intention and intuition align— Adreinne wandered Howard's campus and beyond in pursuit of the perfect image. Gordon Parks and Carrie Mae Weems were also some of her early influences, inspiring what would become her signature effortless blend of portraiture and photojournalism.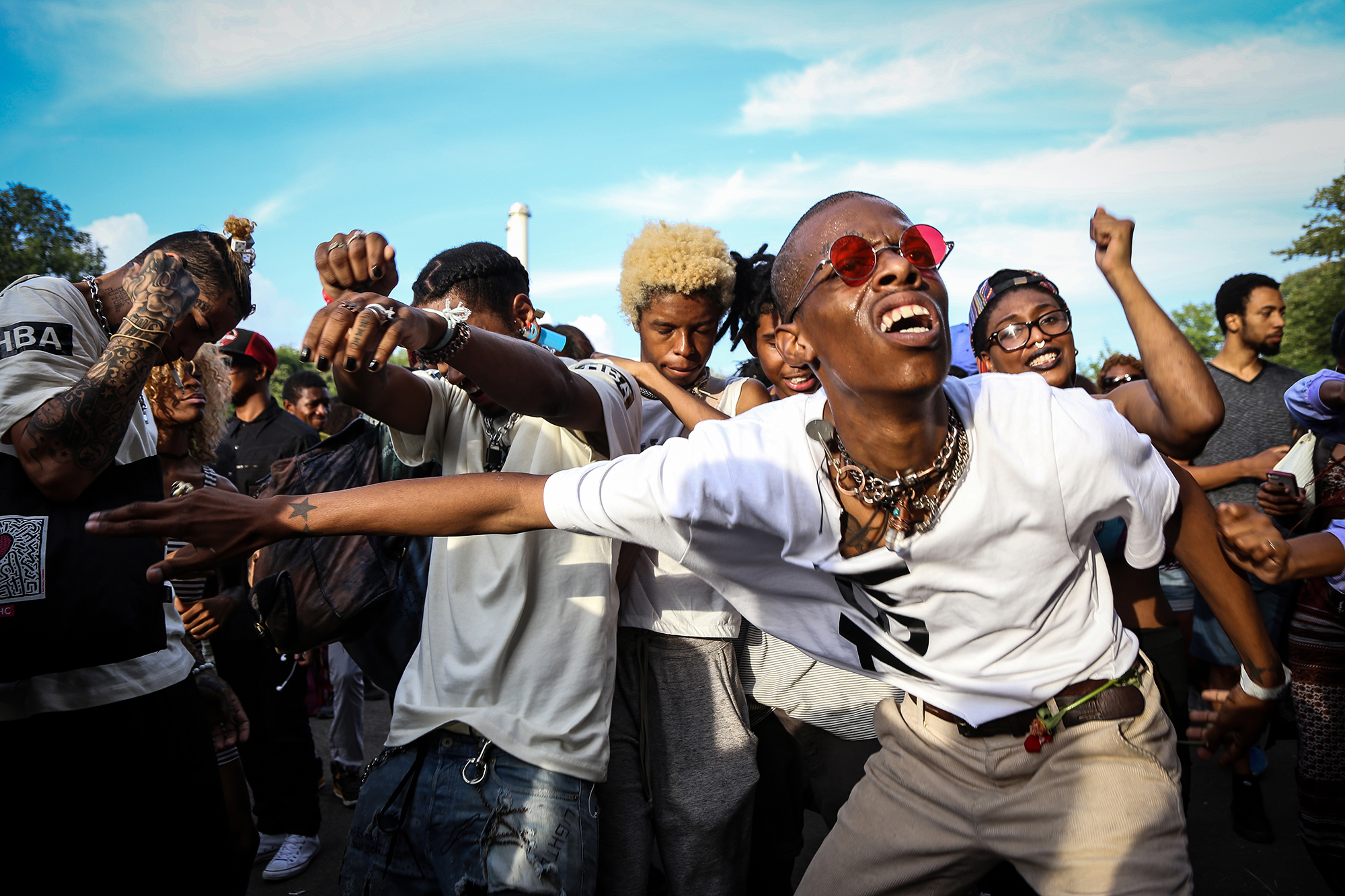 At Howard University, Adreinne was immersed in an environment where everyone, like her, was Black. "Howard was a magical place. The confidence that was instilled in me—in an environment where everyone looked like [me]—made me fearless in my artwork," she says. "I felt protected in that community. And when you feel protected, you feel like there's nothing you can't achieve." Adreinne equates Black spaces, like Howard, with safe spaces, where those present don't have to even think about racism occurring on an interpersonal scale. The events photographed in Black Joy and Resistance, are safe in the same vein, celebrating Blackness in all its forms.
Drawn to places where Black folks can be themselves without any fear of reprisal or condemnation, the readers of Black Joy and Resistance are taken to a range of events over the course of six years, from Brooklyn, New York to Salvador, Brazil to Johannesburg, South Africa to Washington, D.C. and back. "I'm a Sagittarius, so I've always loved to travel," Adreinne explains. "I've always been drawn to the energy of these festivals—the dance, the music, the pure joy. I guess the book was a long time coming." Salvador's Carnival, Brooklyn and Johannesburg's Afropunk, and D.C.'s Million Man March, among other events, are the photographer's visual reminders that Black joy is inherently resistant.
"When you live under the control of a white supremacist system that tells you that your natural way of being is wrong—that your skin, your hair, your body, and the way you move is somehow an aberration—and when your people are scorned by those in power, the audacity to live, thrive and be joyful is resistance," Adreinne says. Black Joy and Resistance could have easily been called Black Joy is Resistance or Black Joy as Resistance, because they all speak to the same concept: "Black folks are happy people, forgiving people, and loving people. We've had to resist our whole lives."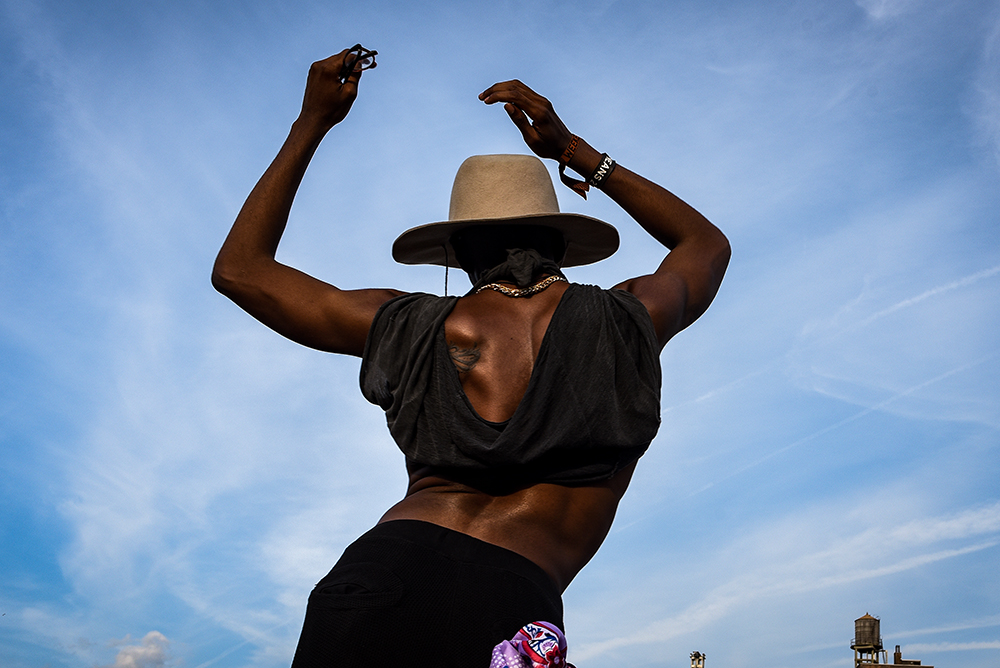 Many of the images in Black Joy and Resistance depict Black folks in various stages of celebration, radiating joy from the inside out, rather than solely through their facial expression. "Resistance manifests itself in different ways, and so does joy. Both can be expressed through dress, through movement, your stance, your body language, your eyes, your gaze," Adreinne says. "Humans are multidimensional. Sometimes language is inadequate to really encapsulate all of who we are, but an image is worth a thousand words." The images speak to joy and resistance all in one, and all the different ways it can be expressed.
What's most striking about Adreinne's work is how it appreciates its subjects. Her photos never overstep or intrude, rather she gravitates towards her subjects' energy, meeting them where they are. "I immerse myself, and then whatever I'm drawn to—whatever I see, whatever I feel—that's what I shoot. There are always images happening everywhere, but you gotta feel something to create a great image. When I allow myself to feel beyond what I see, that's when I feel like my third eye is at work," she says. When the artist feels beyond her sight and meets her subjects where they are, it allows people to let their guard down.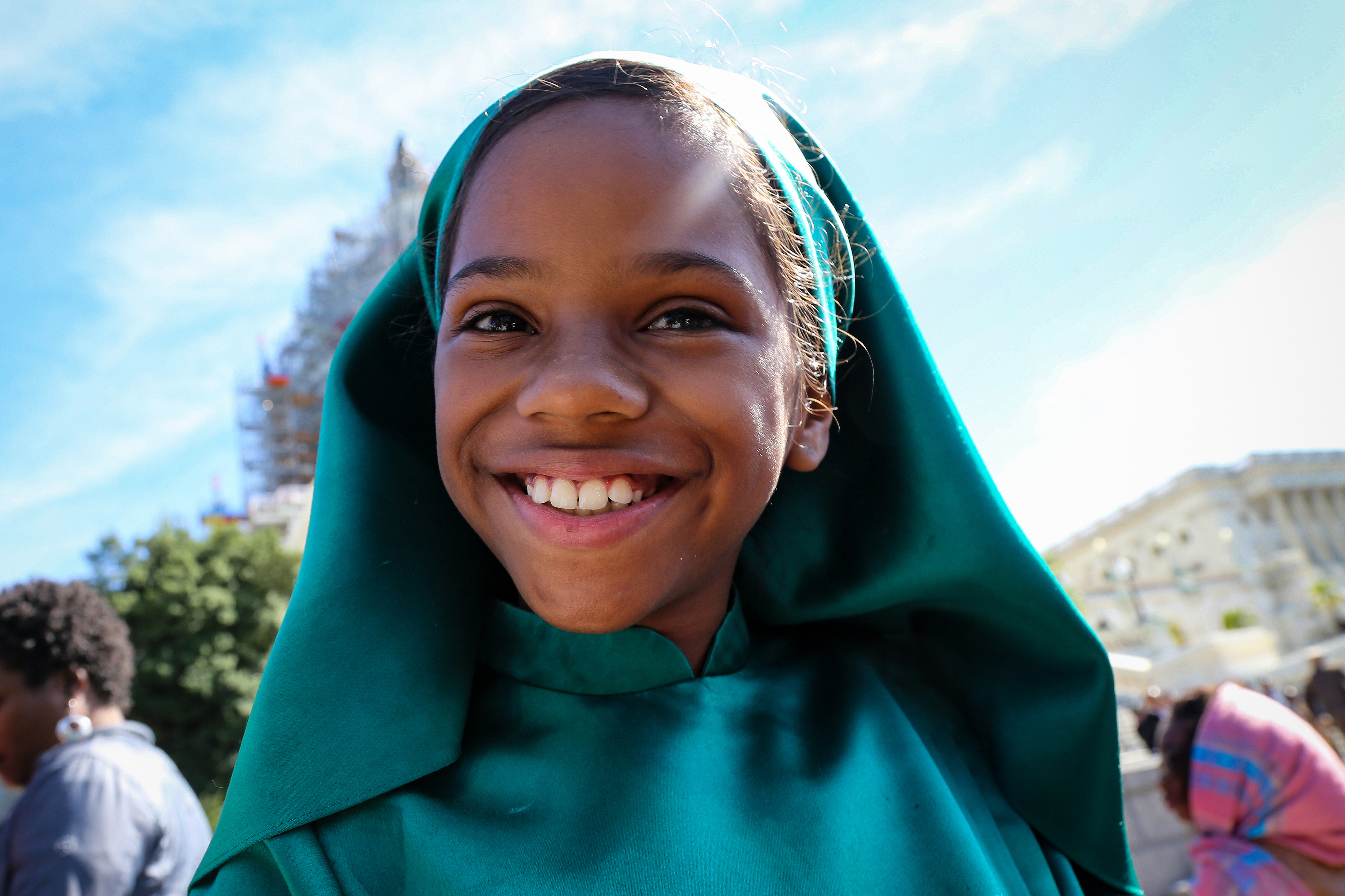 There's a thrill Adreinne finds in connecting with a subject in a quick few seconds or minutes and then using that connection to create a meaningful image. What readers see in Black Joy and Resistance is a manifestation of the photographer's personal challenge to make those connections and meaningful images in two to three minutes, tops. "Every portrait is just as much a reflection of me as it is of the subject that I'm photographing, because we're looking through my lens," Adreinne says. "I have to be authentic and trustworthy in order for [my subjects] to trust me with their image."
But she wasn't shooting with a book in mind. Beyond her twenty years as a photo editor and director at magazines like Essence, KING and Vibe, she'd spent years shooting for herself and decided it was time to exhibit her original photography in New York. One day, Adreinne printed out her favourite photos from the past six years and pasted them all across her studio. When Crystal Whaley, friend and fellow Howard alum, laid eyes on the photos, she was convinced Adreinne's work should culminate in more than just an exhibit.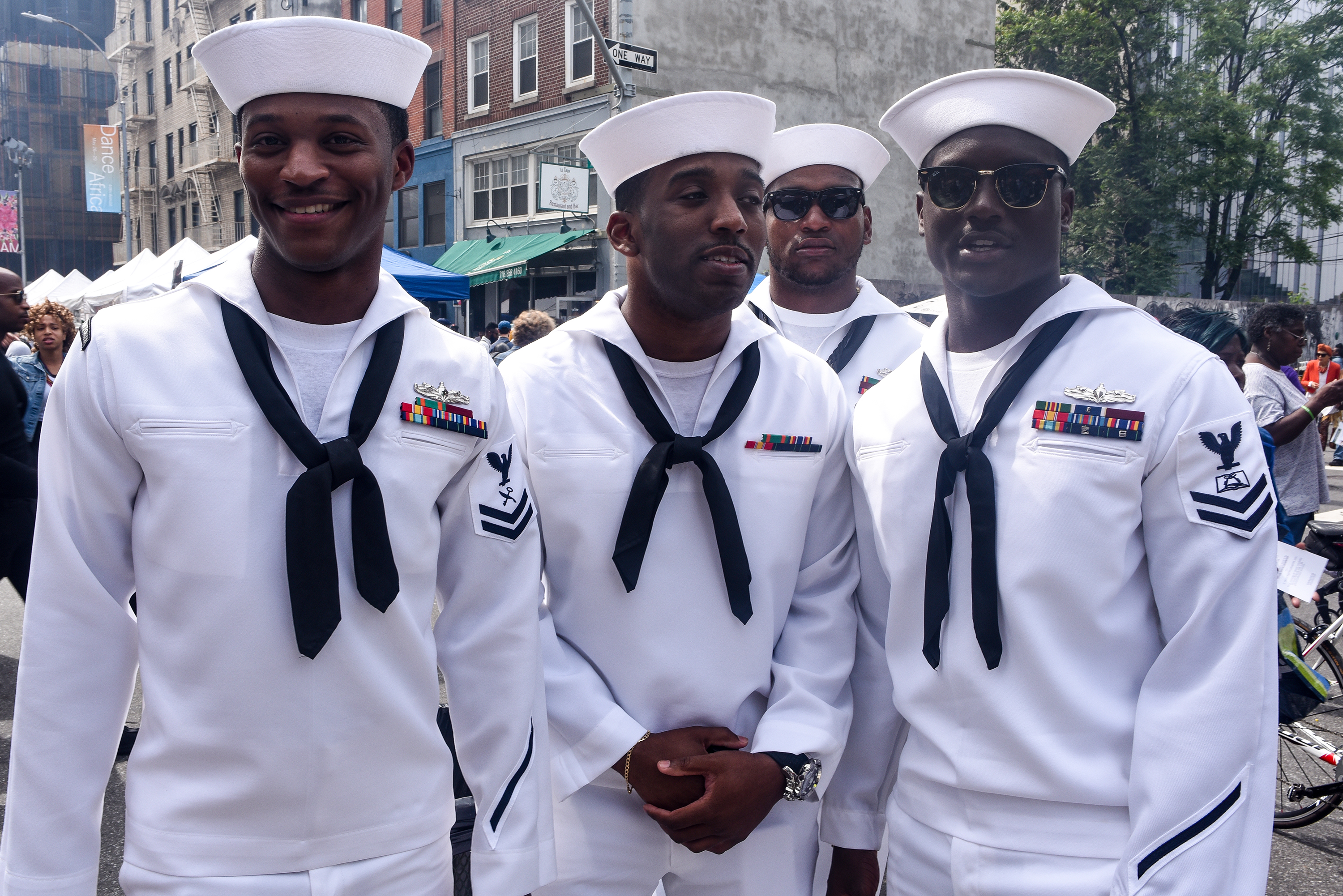 If you create a book, Crystal told her, the exhibit will come. So, Adreinne reached out to a group of writer colleagues and friends and landed on a group of 13 talented collaborators who would contribute poetry, short stories, reflections and essays to Black Joy and Resistance. She credits collaborating with Crystal, who she'd end up tapping as the book's deputy editor, as the starting point for what the book would become. "Without collaborating with Crystal, it would have been just an exhibit, but she was absolutely right," Adreinne says. And she was spot on; the exhibit would come. In 2019, Adreinne Waheed had her first solo exhibit at the Betti Ono Gallery, a Black-owned art gallery in downtown Oakland.
This year, Adreinne was scheduled to exhibit her work at BredaPhoto, a seven-week photo exhibition in Breda, Netherlands, before the global pandemic pared back their original plans. Beginning September 9, BredaPhoto will continue with smaller in-person events. As she prepares to join Ira Kip in conversation about Black Joy and Resistance at the festival, Adreinne has found new joy and solace in photographing and covering over 20 protests from New York to DC to Atlanta, utilizing her Instagram and website as her own personal exhibition space. "To be able to be out there in the streets, raising my voice, protesting, fighting against injustice—those motions are cathartic already, but also to be shooting and documenting the movement and doing something I love, something I feel like is my life's purpose…" she trails off. "That is the ultimate joy to me."