By BellaNaija.com
It's the award season and the 2020 SAG Awards aired last night (January 19) at The Shrine Auditorium in Los Angeles, California.
The 26th edition of the annual event was celebrating the outstanding motion picture and, television performances from the previous calendar year.
During the event, SAG Life Achievement Award Recipient Robert De Niro was presented the award by SAG Life Achievement Award presenter Leonardo DiCaprio.
So many Hollywood celebrities were spotted on the red carpet for the event and we've got all the photos!
***
Ladies First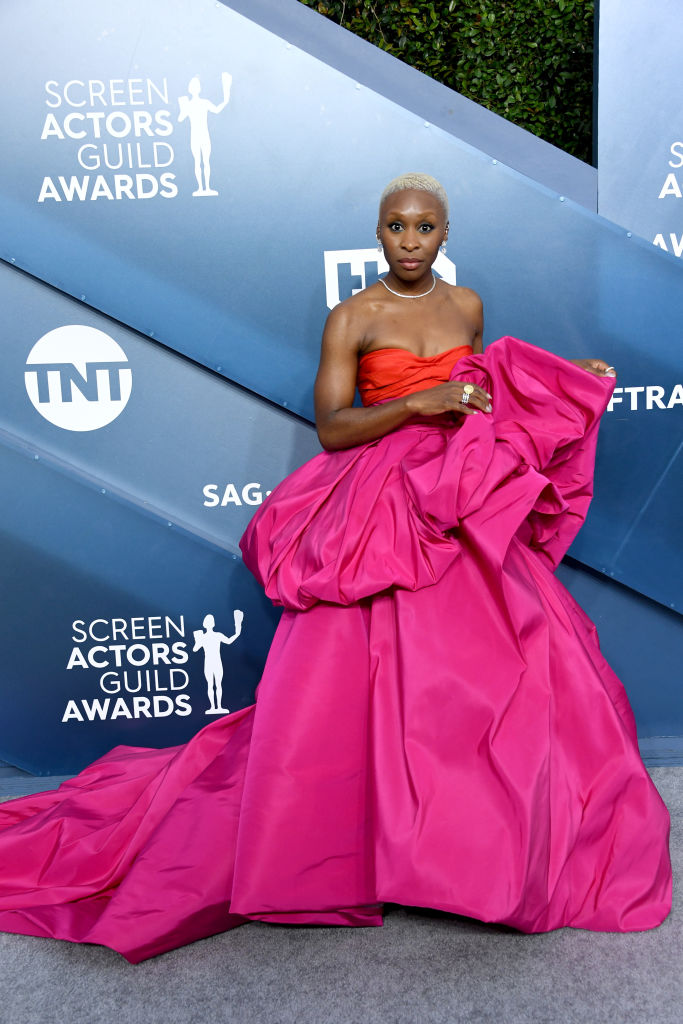 LOS ANGELES, CALIFORNIA – JANUARY 19: Cynthia Erivo attends the 26th Annual Screen Actors Guild Awards at The Shrine Auditorium on January 19, 2020 in Los Angeles, California. (Photo by Jon Kopaloff/Getty Images)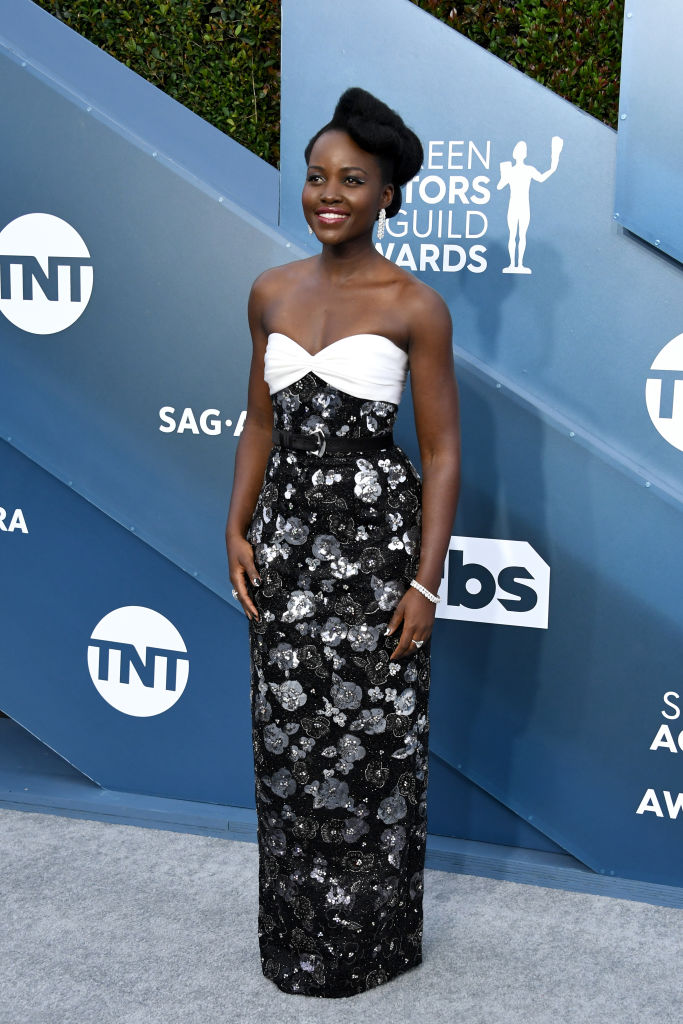 LOS ANGELES, CALIFORNIA – JANUARY 19: Lupita Nyong'o attends the 26th Annual Screen Actors Guild Awards at The Shrine Auditorium on January 19, 2020 in Los Angeles, California. (Photo by Jon Kopaloff/Getty Images)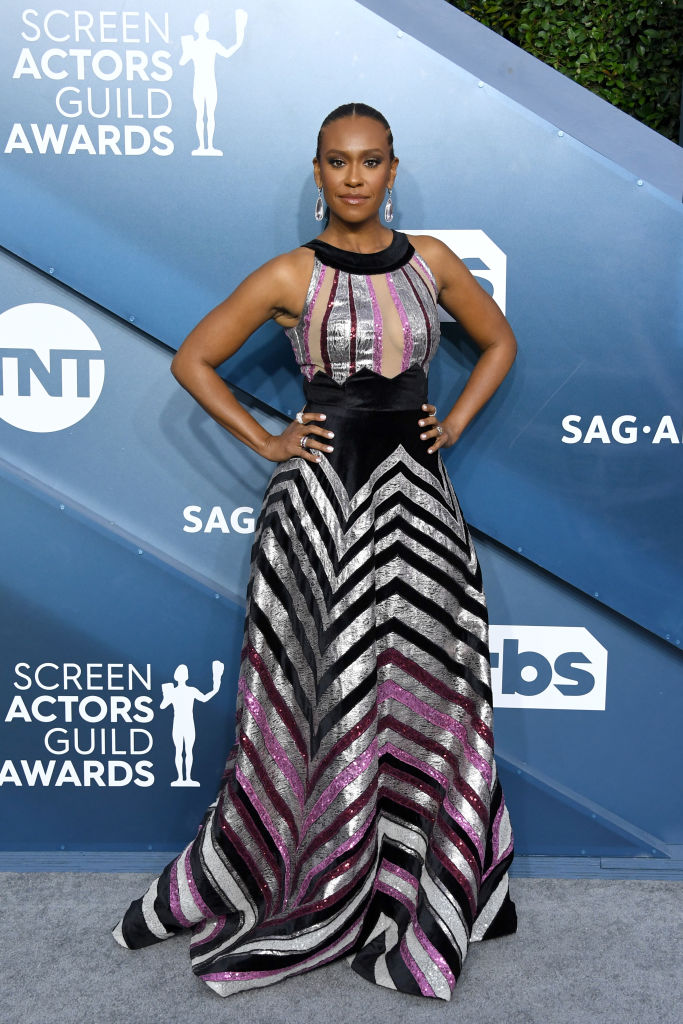 LOS ANGELES, CALIFORNIA – JANUARY 19: Ryan Michelle Bathe attends the 26th Annual Screen Actors Guild Awards at The Shrine Auditorium on January 19, 2020 in Los Angeles, California. (Photo by Jon Kopaloff/Getty Images)
LOS ANGELES, CALIFORNIA – JANUARY 19: Lola Ogunnaike attends the 26th Annual Screen Actors Guild Awards at The Shrine Auditorium on January 19, 2020 in Los Angeles, California. (Photo by Jon Kopaloff/Getty Images)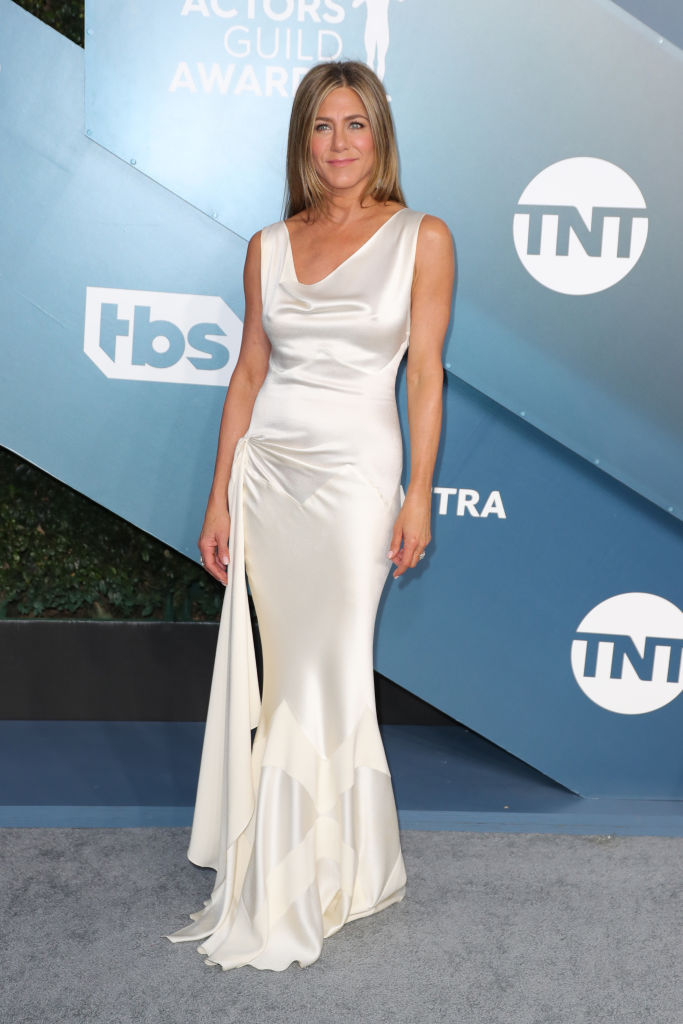 LOS ANGELES, CALIFORNIA – JANUARY 19: Jennifer Aniston attends 26th Annual Screen Actors Guild Awards at The Shrine Auditorium on January 19, 2020 in Los Angeles, California. (Photo by Leon Bennett/Getty Images)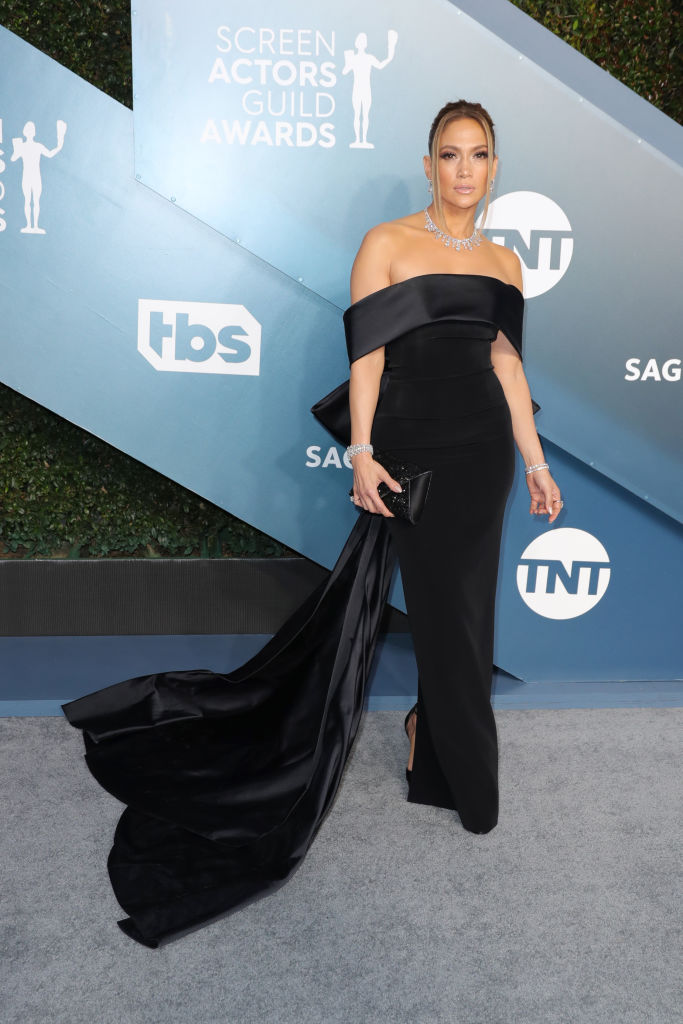 LOS ANGELES, CALIFORNIA – JANUARY 19: Jennifer Lopez attends 26th Annual Screen Actors Guild Awards at The Shrine Auditorium on January 19, 2020 in Los Angeles, California. (Photo by Leon Bennett/Getty Images)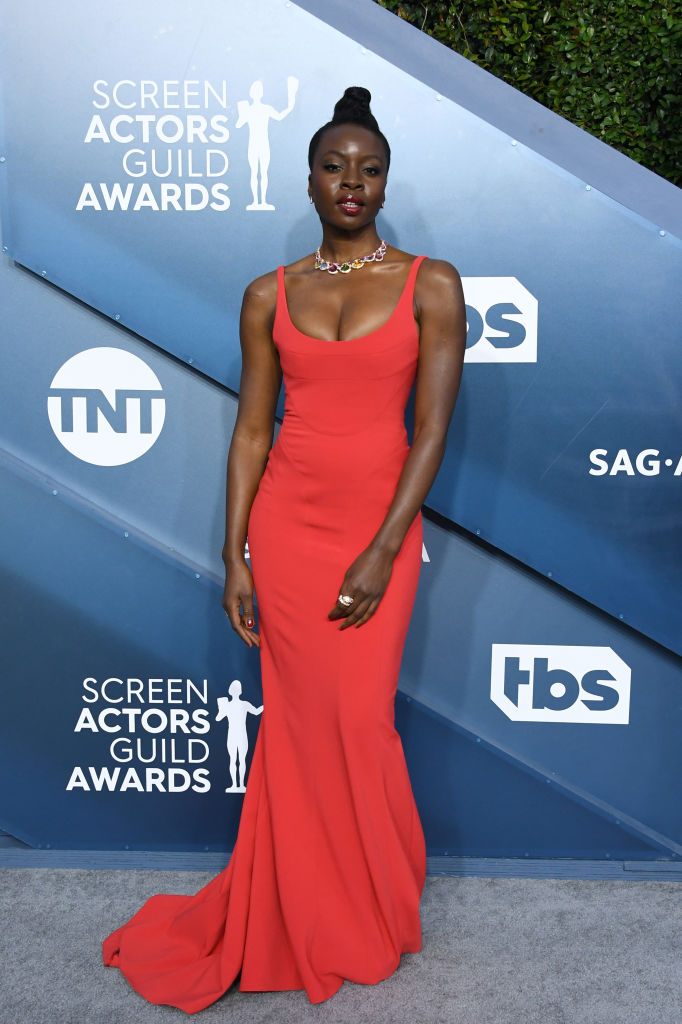 LOS ANGELES, CALIFORNIA – JANUARY 19: Danai Gurira attends the 26th Annual Screen Actors Guild Awards at The Shrine Auditorium on January 19, 2020 in Los Angeles, California. (Photo by Jon Kopaloff/Getty Images)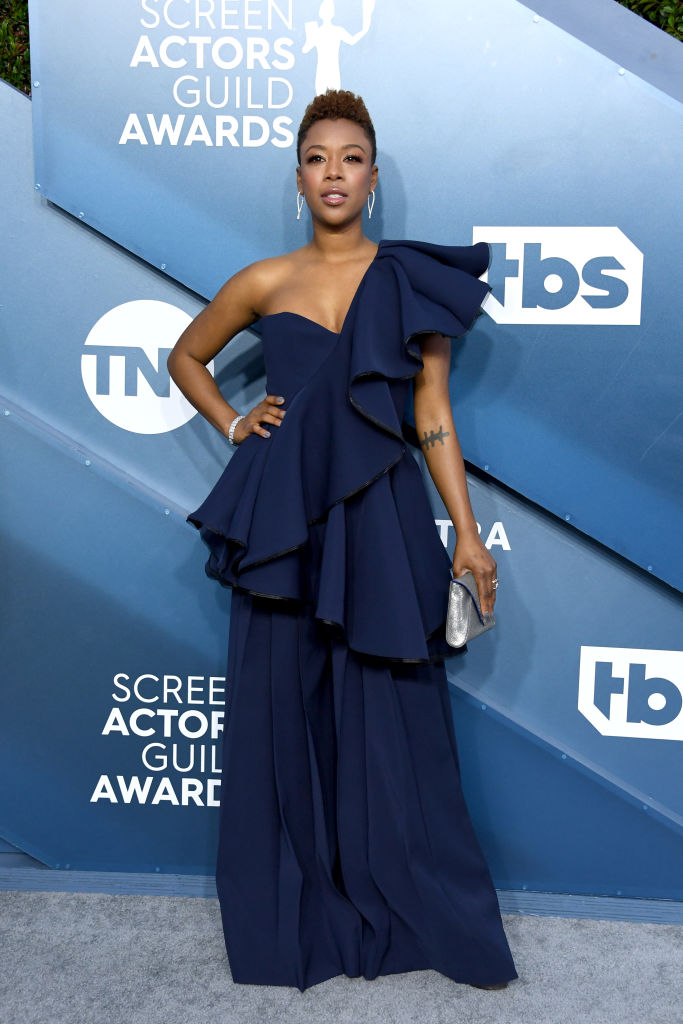 LOS ANGELES, CALIFORNIA – JANUARY 19: Samira Wiley attends the 26th Annual Screen Actors Guild Awards at The Shrine Auditorium on January 19, 2020 in Los Angeles, California. (Photo by Jon Kopaloff/Getty Images)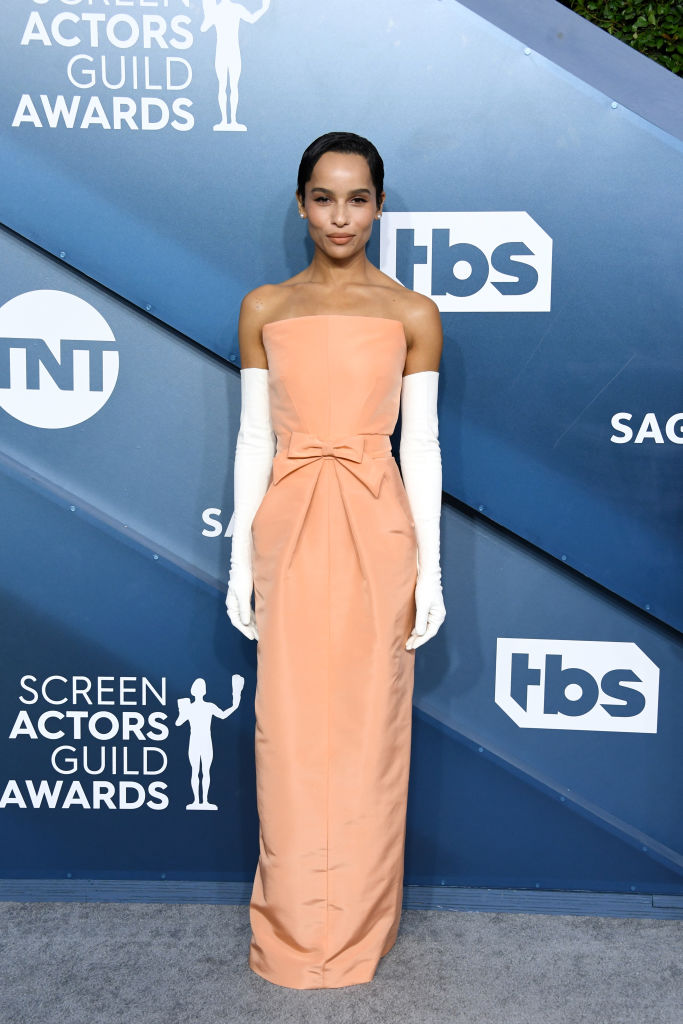 LOS ANGELES, CALIFORNIA – JANUARY 19: Zoë Kravitz attends the 26th Annual Screen Actors Guild Awards at The Shrine Auditorium on January 19, 2020 in Los Angeles, California. (Photo by Jon Kopaloff/Getty Images)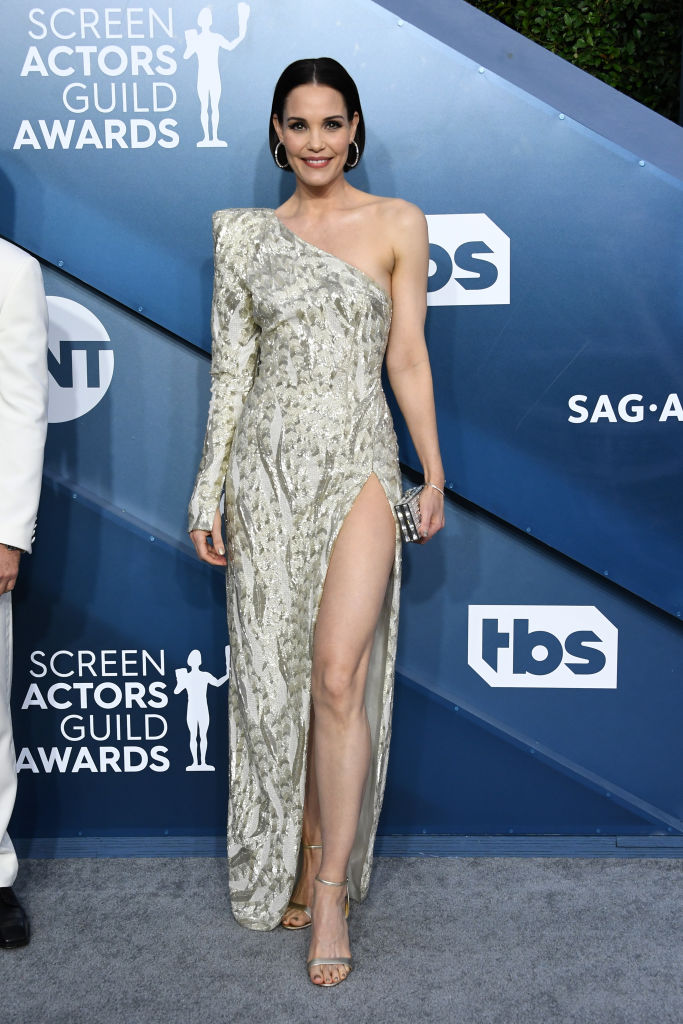 LOS ANGELES, CALIFORNIA – JANUARY 19: Leslie Bibb attends the 26th Annual Screen Actors Guild Awards at The Shrine Auditorium on January 19, 2020 in Los Angeles, California. (Photo by Jon Kopaloff/Getty Images)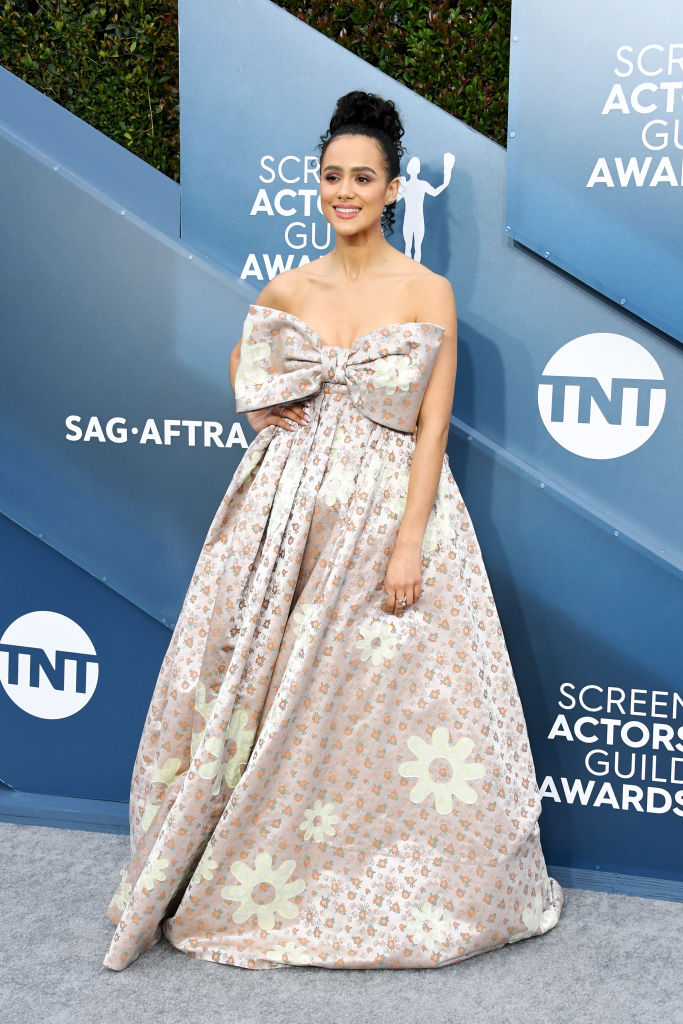 LOS ANGELES, CALIFORNIA – JANUARY 19: Nathalie Emmanuel attends the 26th Annual Screen Actors Guild Awards at The Shrine Auditorium on January 19, 2020 in Los Angeles, California. (Photo by Jon Kopaloff/Getty Images)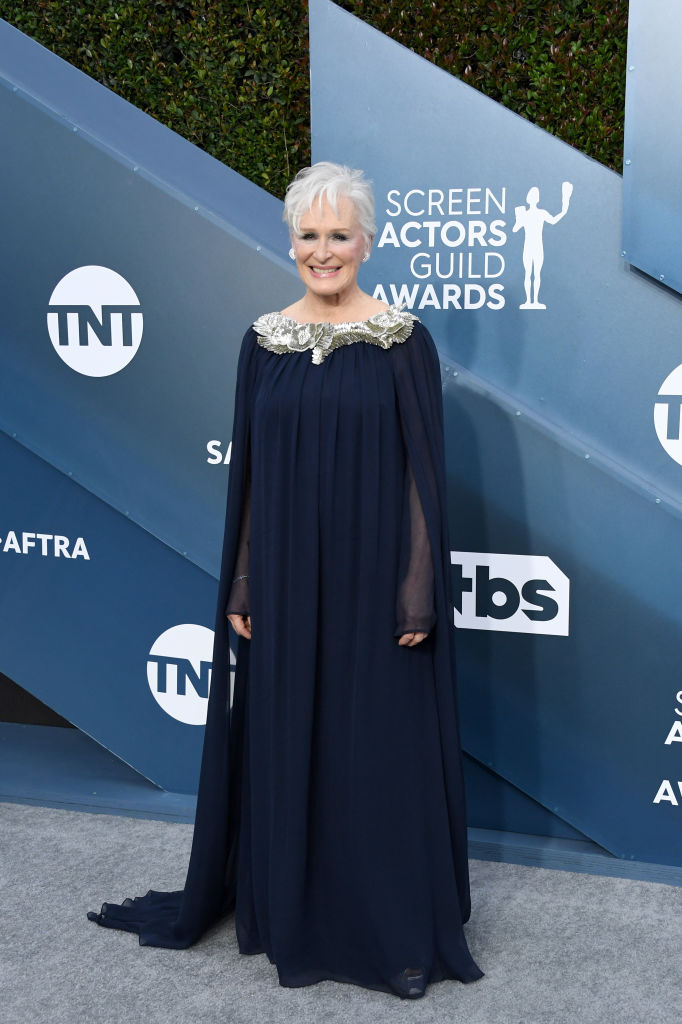 LOS ANGELES, CALIFORNIA – JANUARY 19: Glenn Close attends the 26th Annual Screen Actors Guild Awards at The Shrine Auditorium on January 19, 2020 in Los Angeles, California. (Photo by Jon Kopaloff/Getty Images)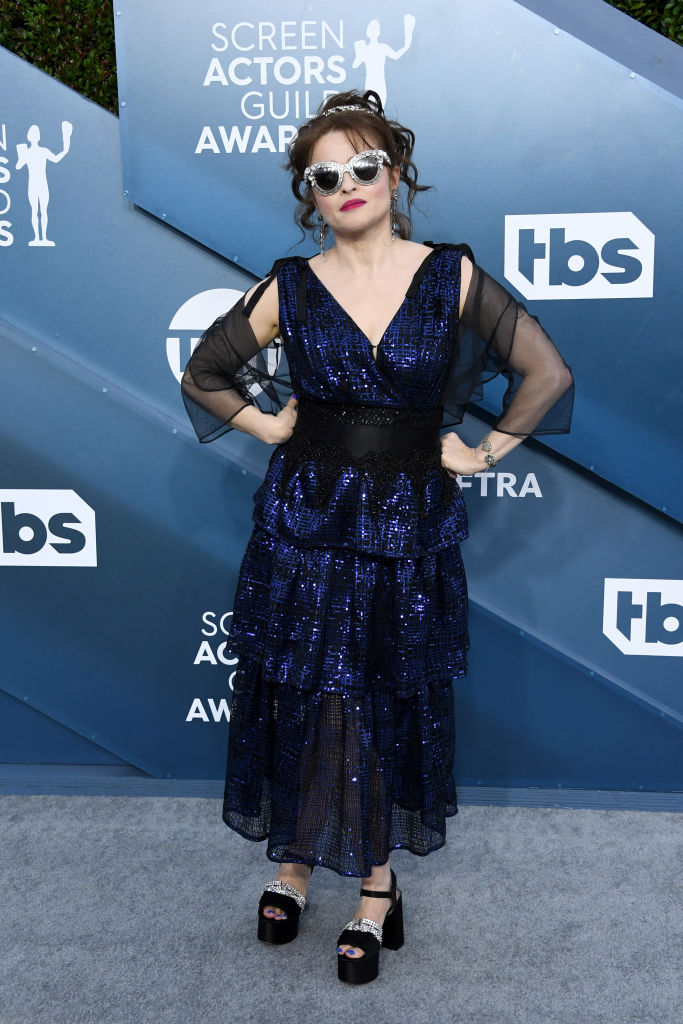 LOS ANGELES, CALIFORNIA – JANUARY 19: Helena Bonham Carter attends the 26th Annual Screen Actors Guild Awards at The Shrine Auditorium on January 19, 2020 in Los Angeles, California. (Photo by Jon Kopaloff/Getty Images)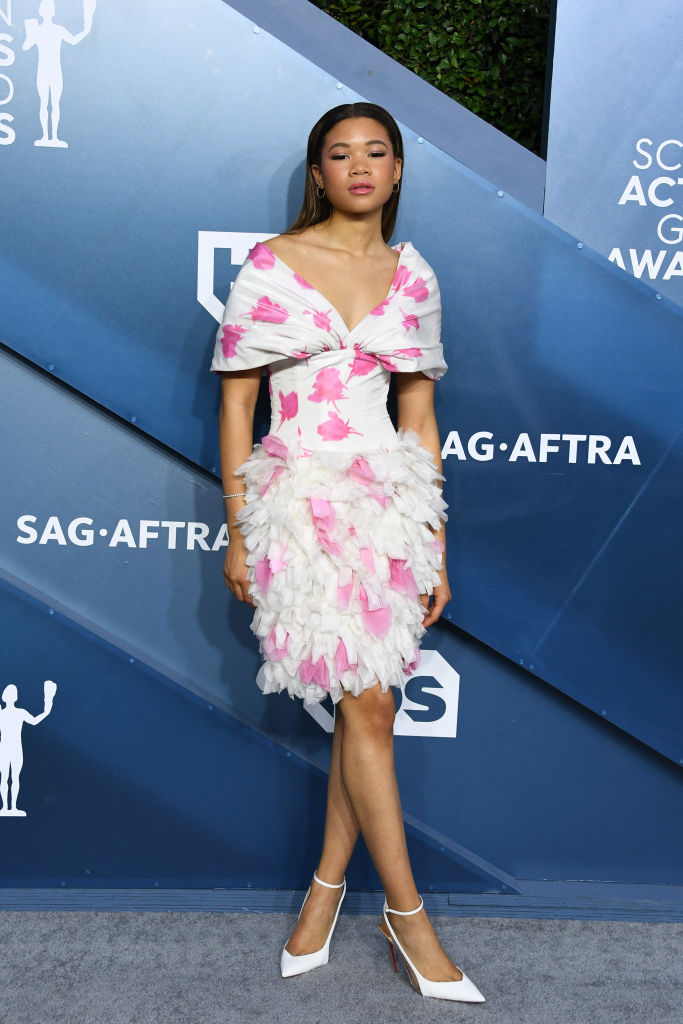 LOS ANGELES, CALIFORNIA – JANUARY 19: Storm Reid attends the 26th Annual Screen Actors Guild Awards at The Shrine Auditorium on January 19, 2020 in Los Angeles, California. (Photo by Jon Kopaloff/Getty Images)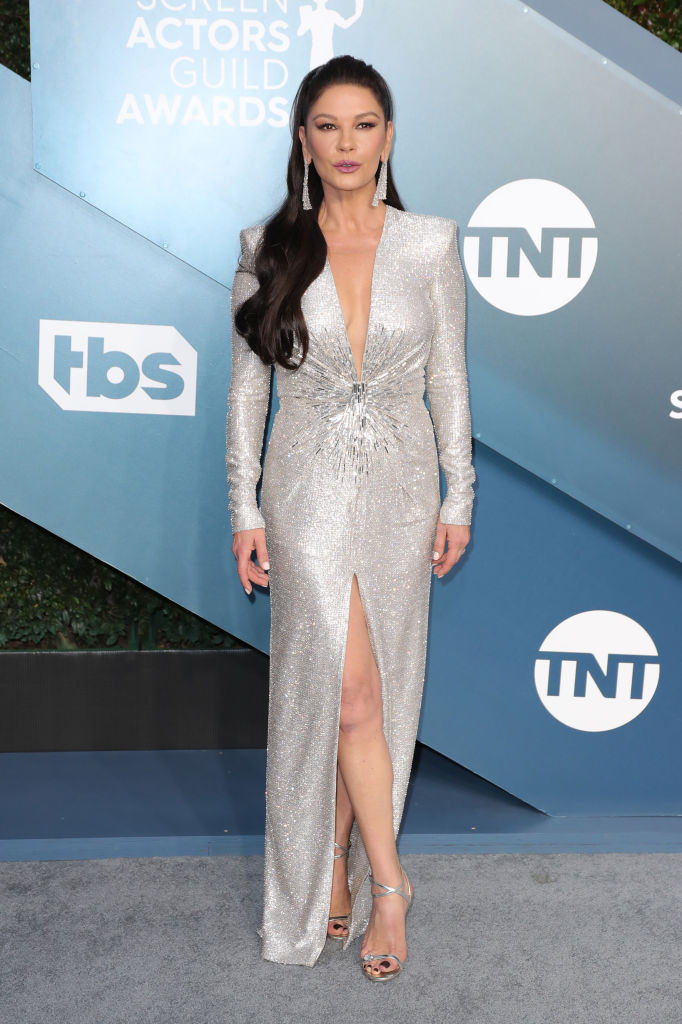 LOS ANGELES, CALIFORNIA – JANUARY 19: Catherine Zeta-Jones attends 26th Annual Screen Actors Guild Awards at The Shrine Auditorium on January 19, 2020 in Los Angeles, California. (Photo by Leon Bennett/Getty Images)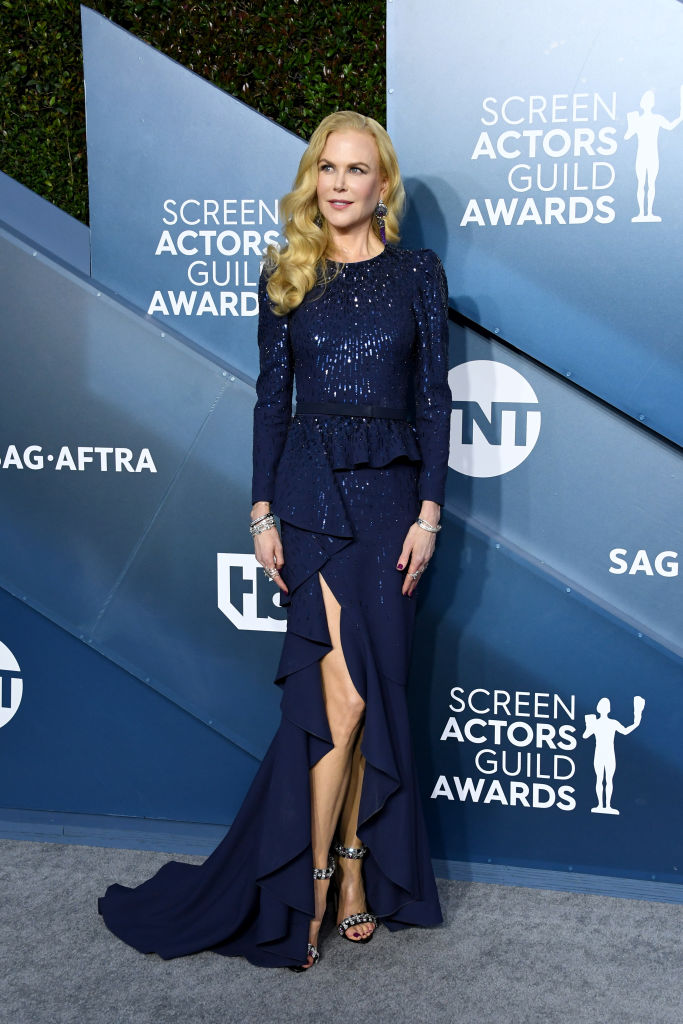 LOS ANGELES, CALIFORNIA – JANUARY 19: Nicole Kidman attends the 26th Annual Screen Actors Guild Awards at The Shrine Auditorium on January 19, 2020 in Los Angeles, California. (Photo by Jon Kopaloff/Getty Images)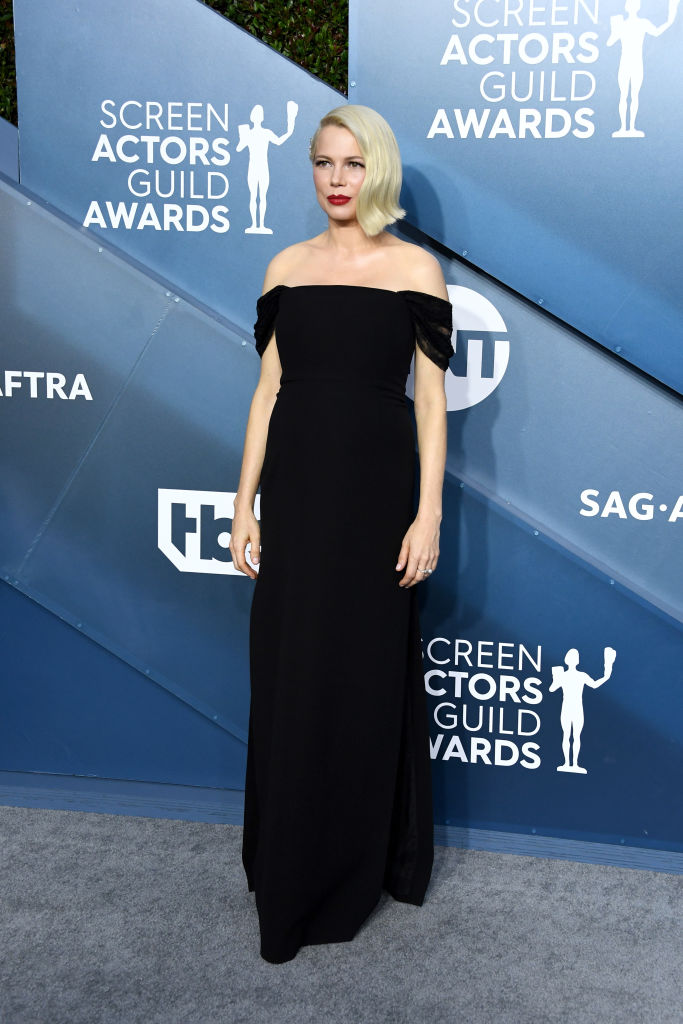 LOS ANGELES, CALIFORNIA – JANUARY 19: Michelle Williams attends the 26th Annual Screen Actors Guild Awards at The Shrine Auditorium on January 19, 2020 in Los Angeles, California. (Photo by Jon Kopaloff/Getty Images)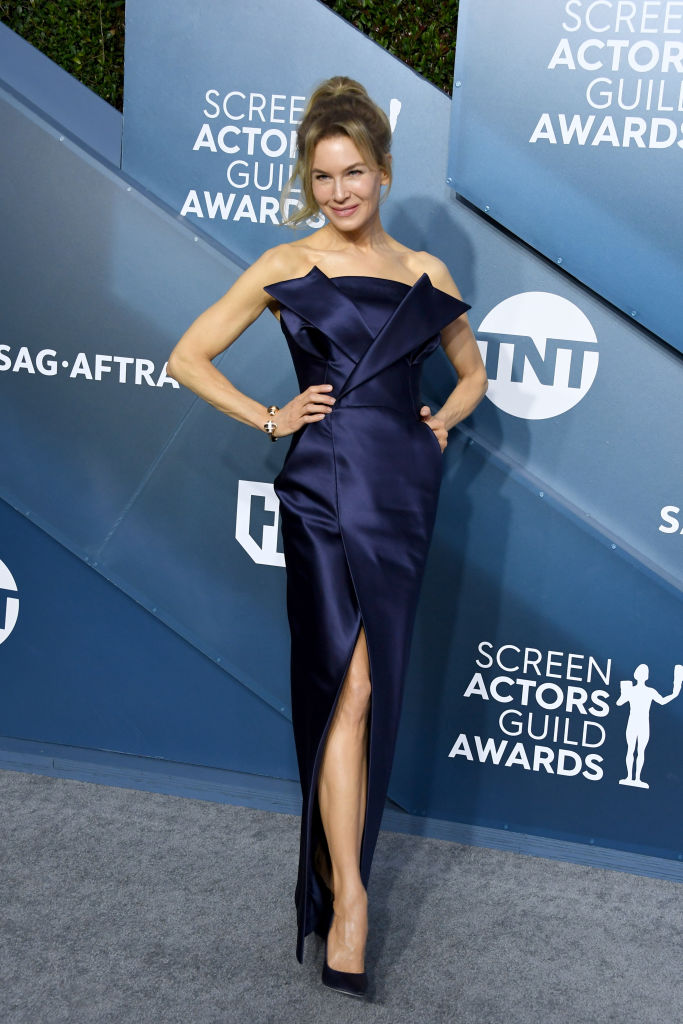 LOS ANGELES, CALIFORNIA – JANUARY 19: Renée Zellweger attends the 26th Annual Screen Actors Guild Awards at The Shrine Auditorium on January 19, 2020 in Los Angeles, California. (Photo by Jon Kopaloff/Getty Images)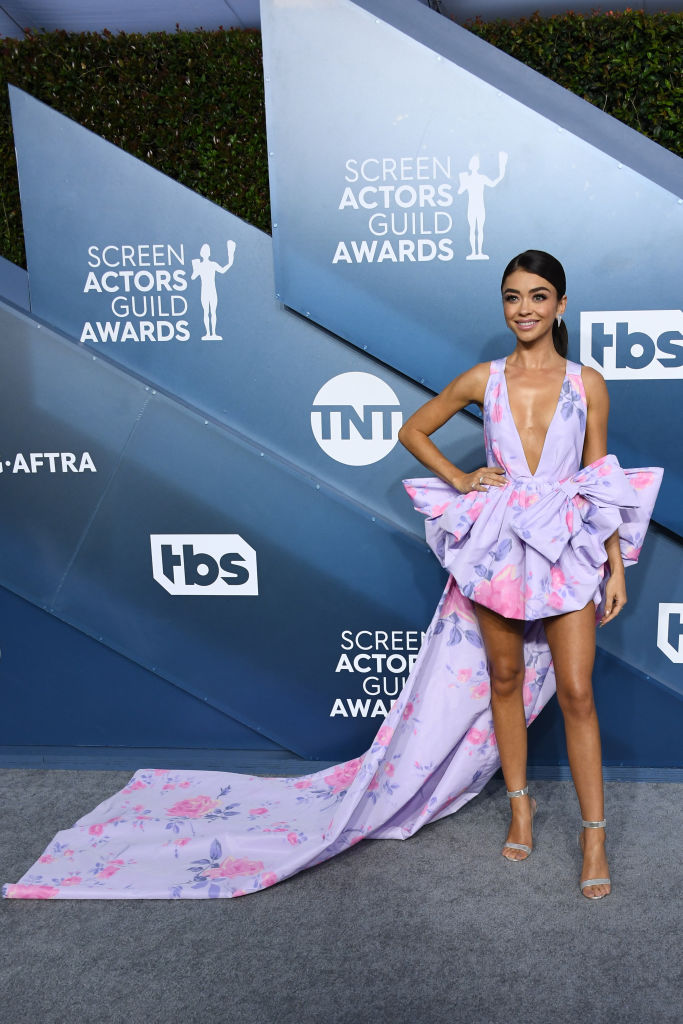 LOS ANGELES, CALIFORNIA – JANUARY 19: Sarah Hyland attends the 26th Annual Screen Actors Guild Awards at The Shrine Auditorium on January 19, 2020 in Los Angeles, California. (Photo by Jon Kopaloff/Getty Images)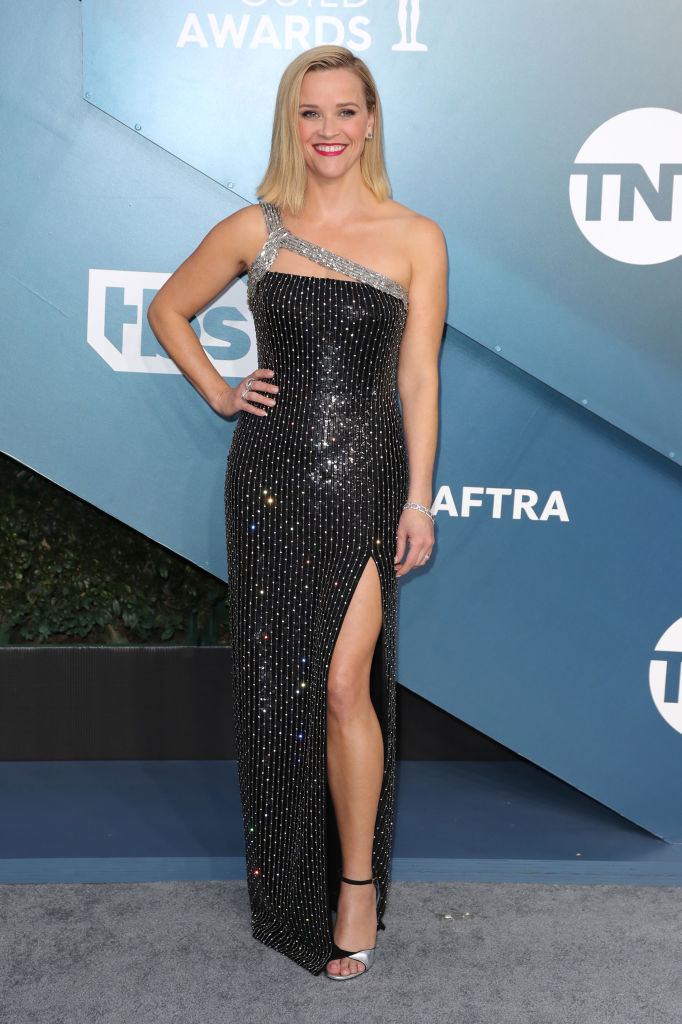 LOS ANGELES, CALIFORNIA – JANUARY 19: Reese Witherspoon attends 26th Annual Screen Actors Guild Awards at The Shrine Auditorium on January 19, 2020 in Los Angeles, California. (Photo by Leon Bennett/Getty Images)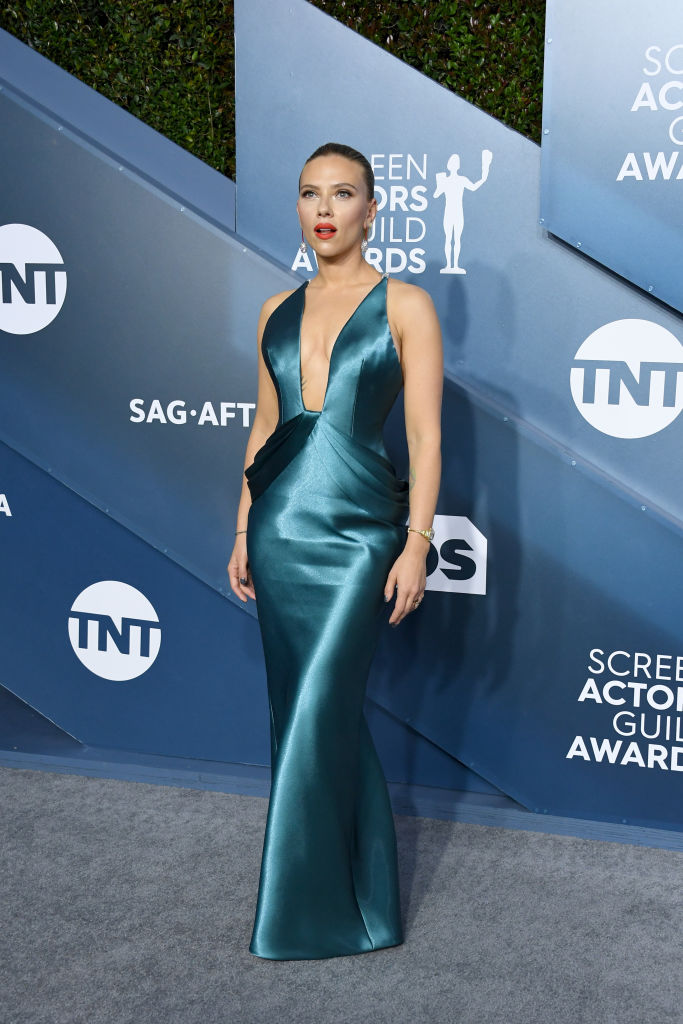 LOS ANGELES, CALIFORNIA – JANUARY 19: Scarlett Johansson attends the 26th Annual Screen Actors Guild Awards at The Shrine Auditorium on January 19, 2020 in Los Angeles, California. (Photo by Jon Kopaloff/Getty Images)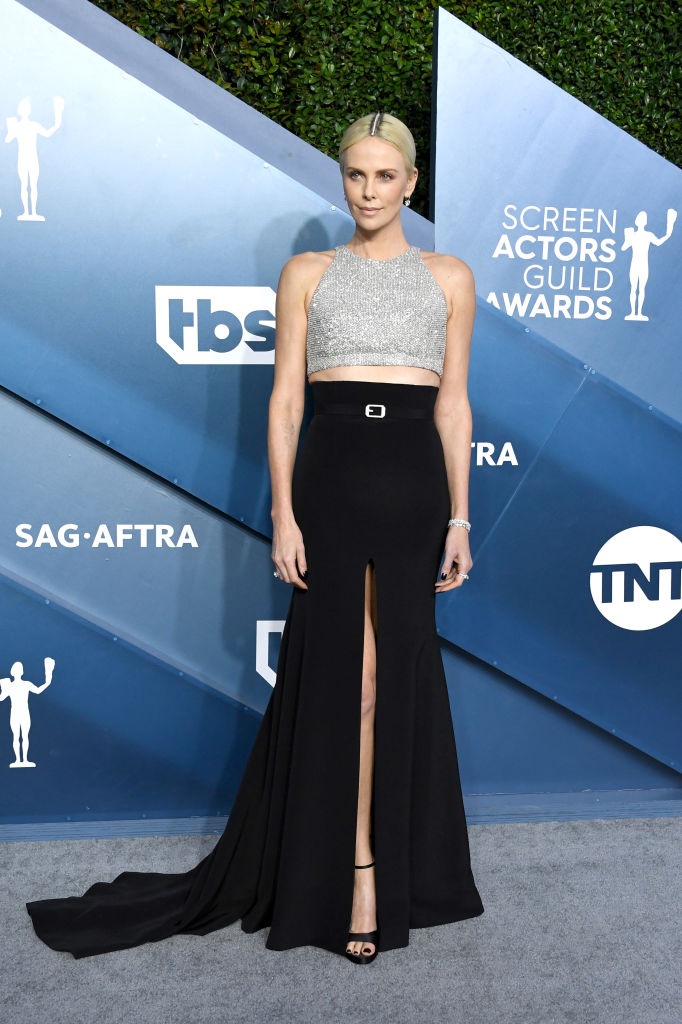 LOS ANGELES, CALIFORNIA – JANUARY 19: Charlize Theron attends the 26th Annual Screen Actors Guild Awards at The Shrine Auditorium on January 19, 2020 in Los Angeles, California. (Photo by Jon Kopaloff/Getty Images)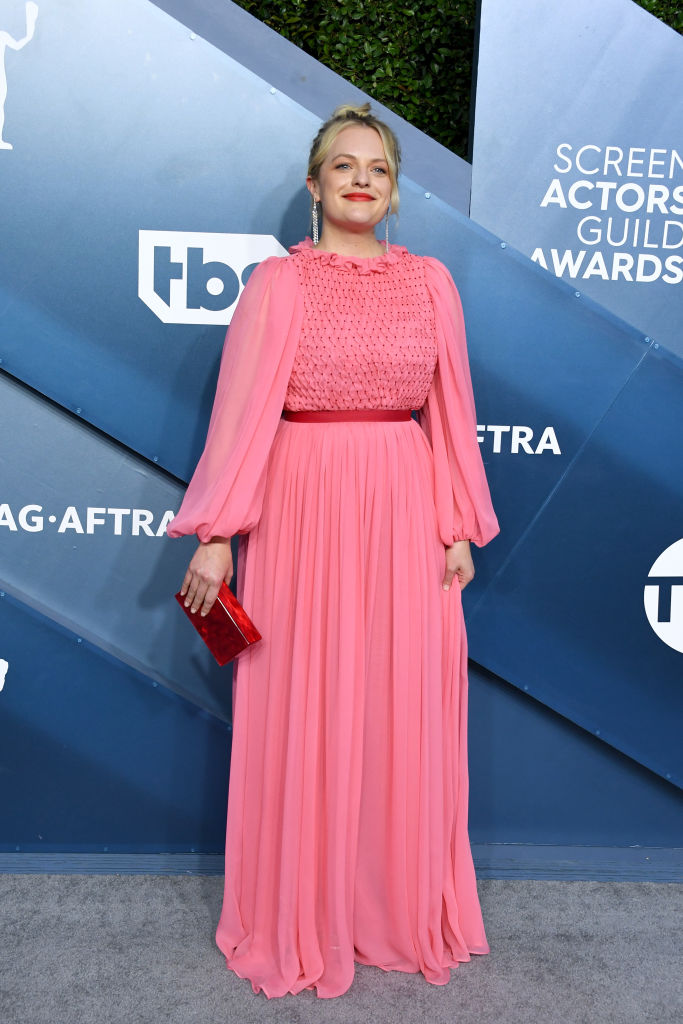 LOS ANGELES, CALIFORNIA – JANUARY 19: Elisabeth Moss attends the 26th Annual Screen Actors Guild Awards at The Shrine Auditorium on January 19, 2020 in Los Angeles, California. (Photo by Jon Kopaloff/Getty Images)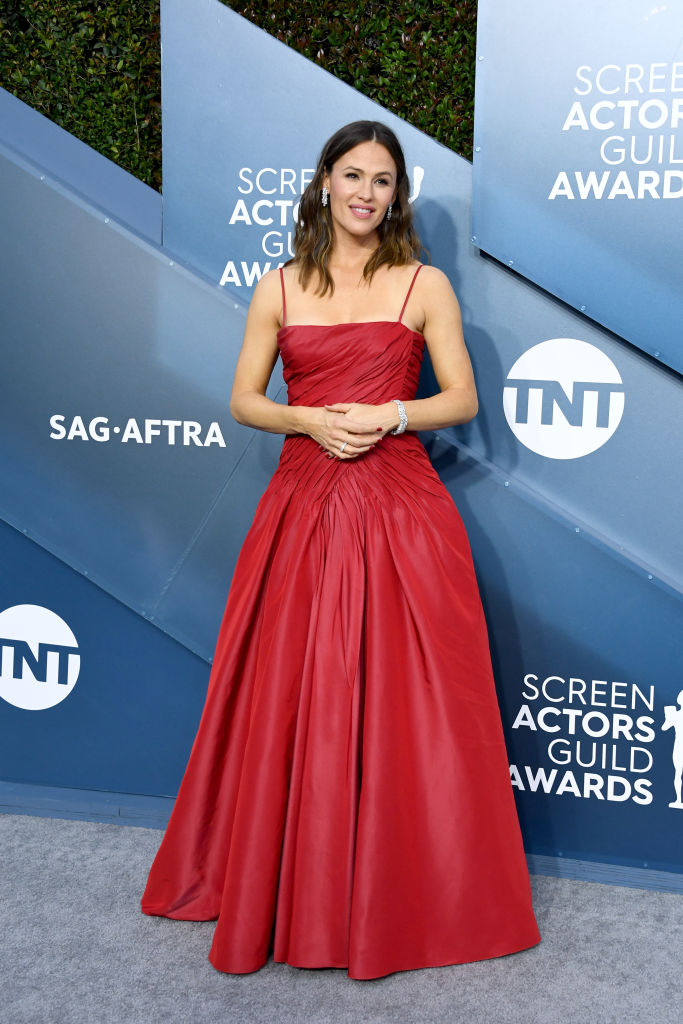 LOS ANGELES, CALIFORNIA – JANUARY 19: Jennifer Garner attends the 26th Annual Screen Actors Guild Awards at The Shrine Auditorium on January 19, 2020 in Los Angeles, California. (Photo by Jon Kopaloff/Getty Images)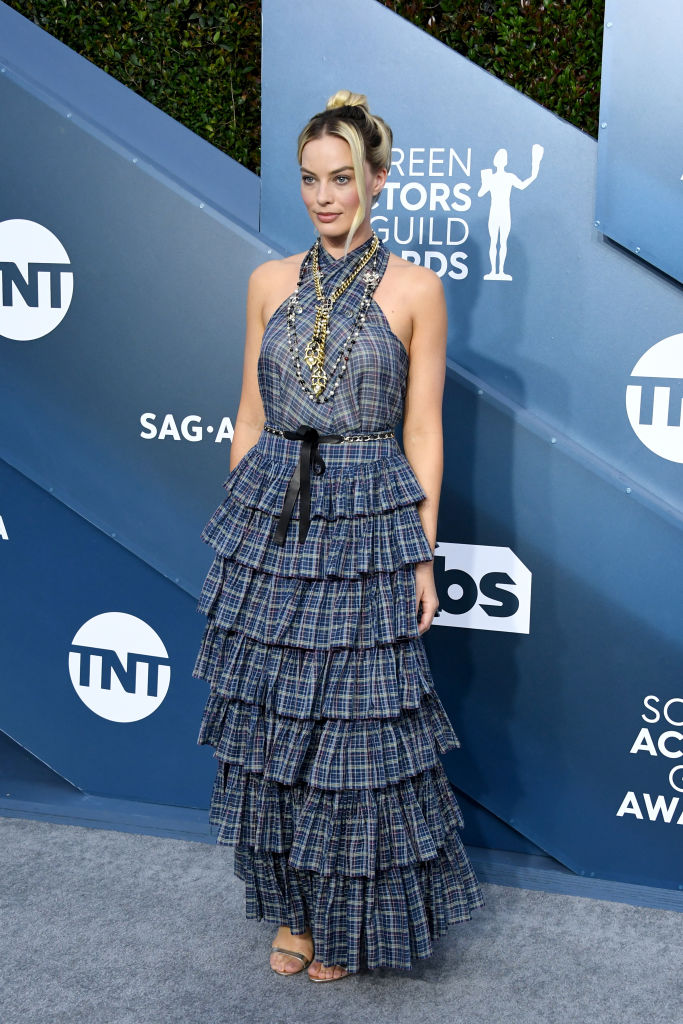 LOS ANGELES, CALIFORNIA – JANUARY 19: Margot Robbie attends the 26th Annual Screen Actors Guild Awards at The Shrine Auditorium on January 19, 2020 in Los Angeles, California. (Photo by Jon Kopaloff/Getty Images)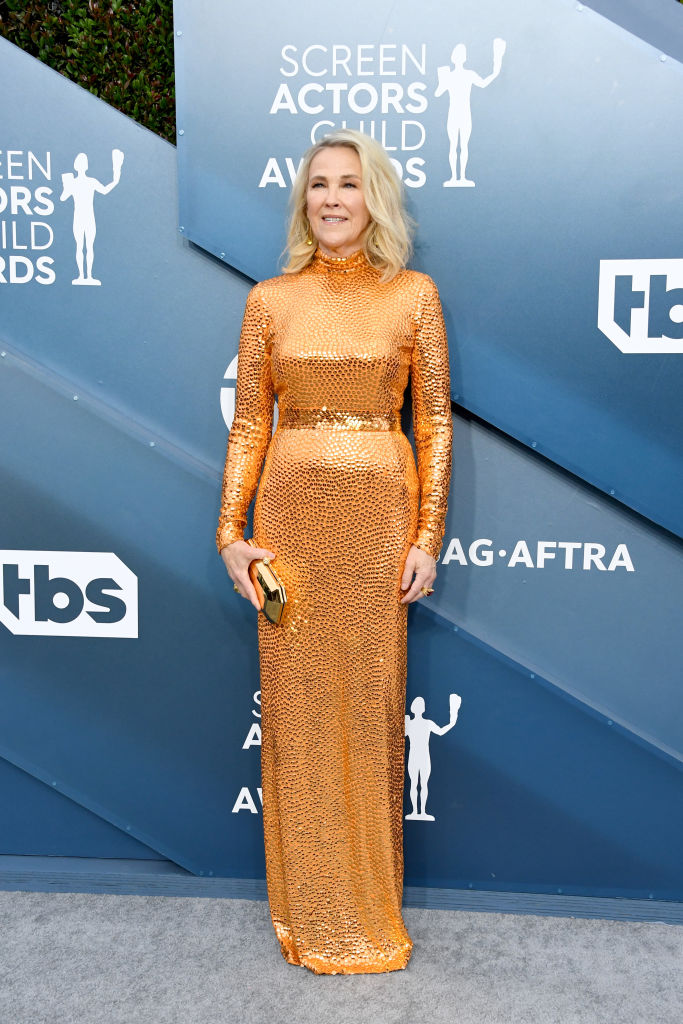 LOS ANGELES, CALIFORNIA – JANUARY 19: Catherine O'Hara attends the 26th Annual Screen Actors Guild Awards at The Shrine Auditorium on January 19, 2020 in Los Angeles, California. (Photo by Jon Kopaloff/Getty Images)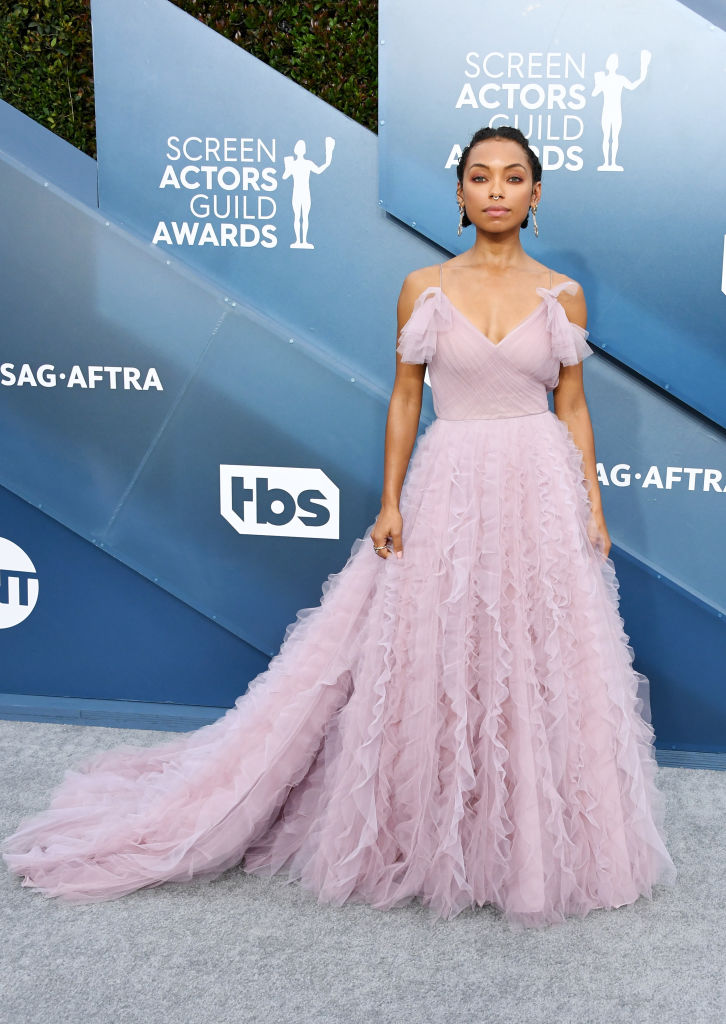 LOS ANGELES, CALIFORNIA – JANUARY 19: Logan Browning attends the 26th Annual Screen Actors Guild Awards at The Shrine Auditorium on January 19, 2020 in Los Angeles, California. (Photo by Jon Kopaloff/Getty Images)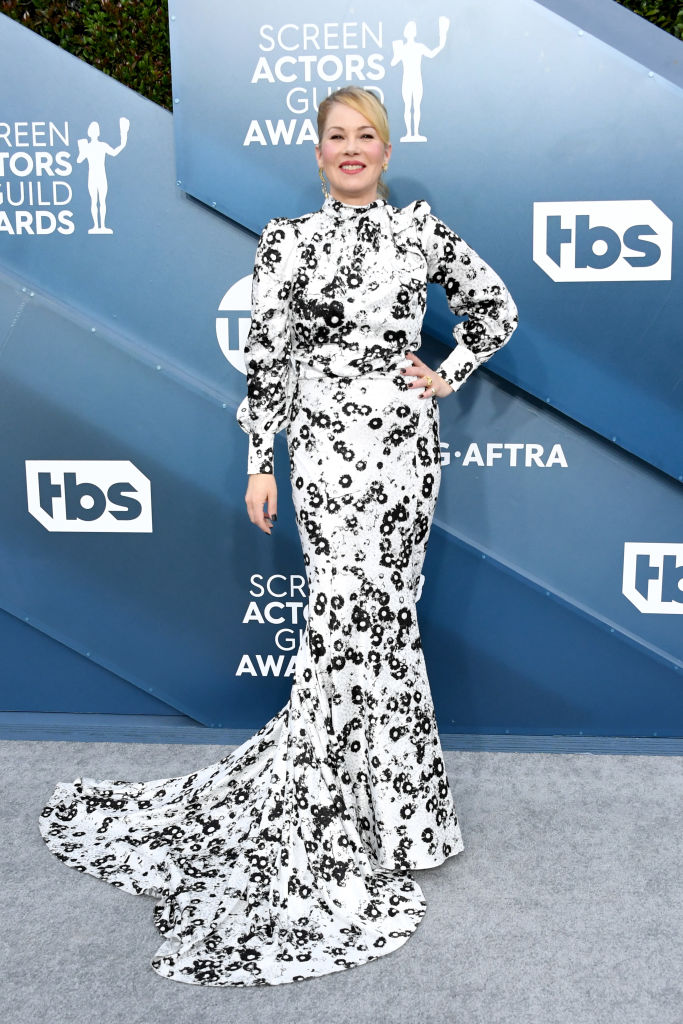 LOS ANGELES, CALIFORNIA – JANUARY 19: Christina Applegate attends the 26th Annual Screen Actors Guild Awards at The Shrine Auditorium on January 19, 2020 in Los Angeles, California. (Photo by Jon Kopaloff/Getty Images)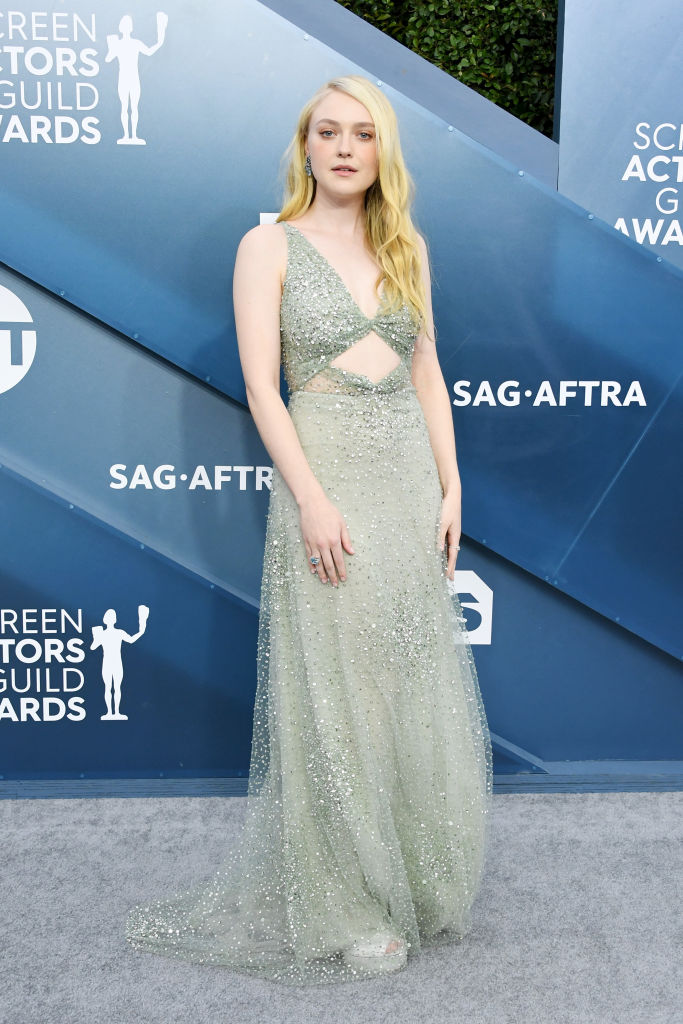 LOS ANGELES, CALIFORNIA – JANUARY 19: Dakota Fanning attends the 26th Annual Screen Actors Guild Awards at The Shrine Auditorium on January 19, 2020 in Los Angeles, California. (Photo by Jon Kopaloff/Getty Images)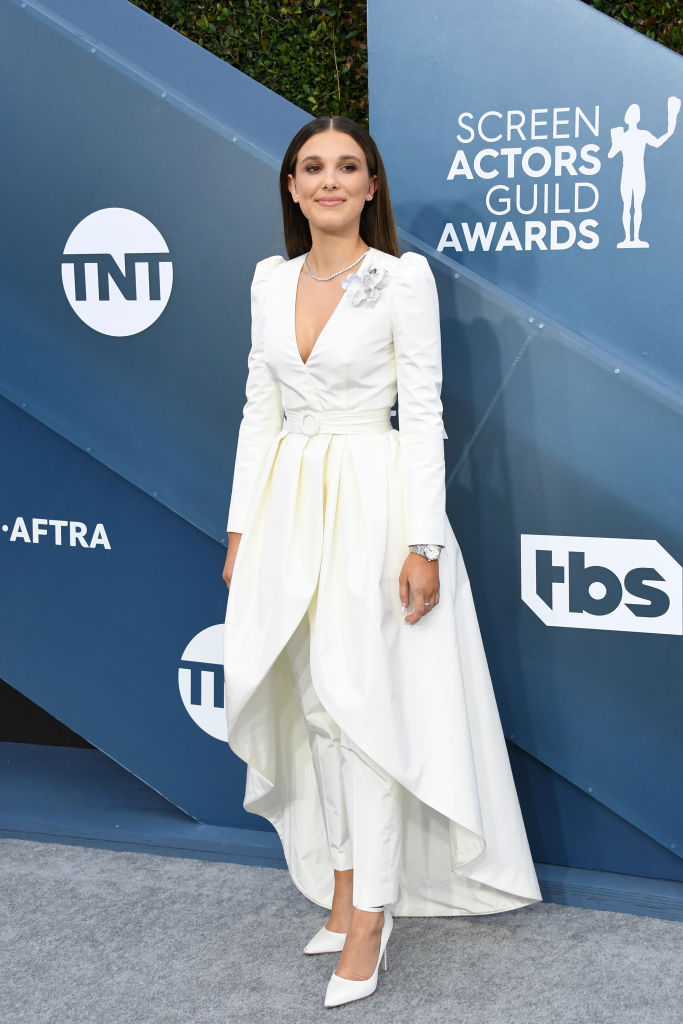 LOS ANGELES, CALIFORNIA – JANUARY 19: Millie Bobby Brown attends the 26th Annual Screen Actors Guild Awards at The Shrine Auditorium on January 19, 2020 in Los Angeles, California. (Photo by Jon Kopaloff/Getty Images)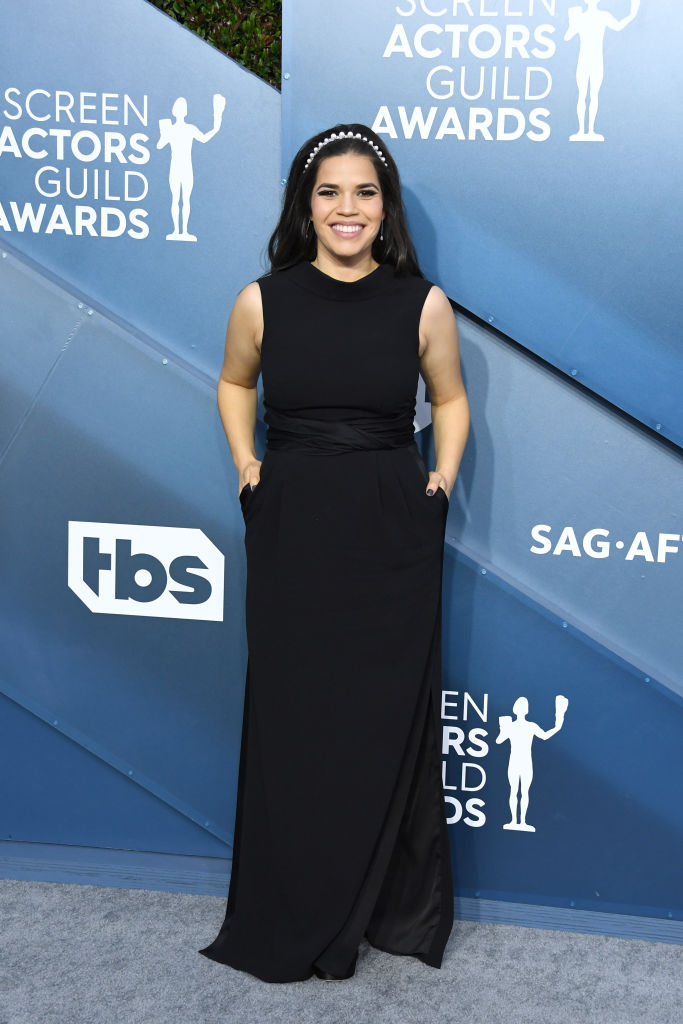 LOS ANGELES, CALIFORNIA – JANUARY 19: America Ferrera attends the 26th Annual Screen Actors Guild Awards at The Shrine Auditorium on January 19, 2020 in Los Angeles, California. (Photo by Jon Kopaloff/Getty Images)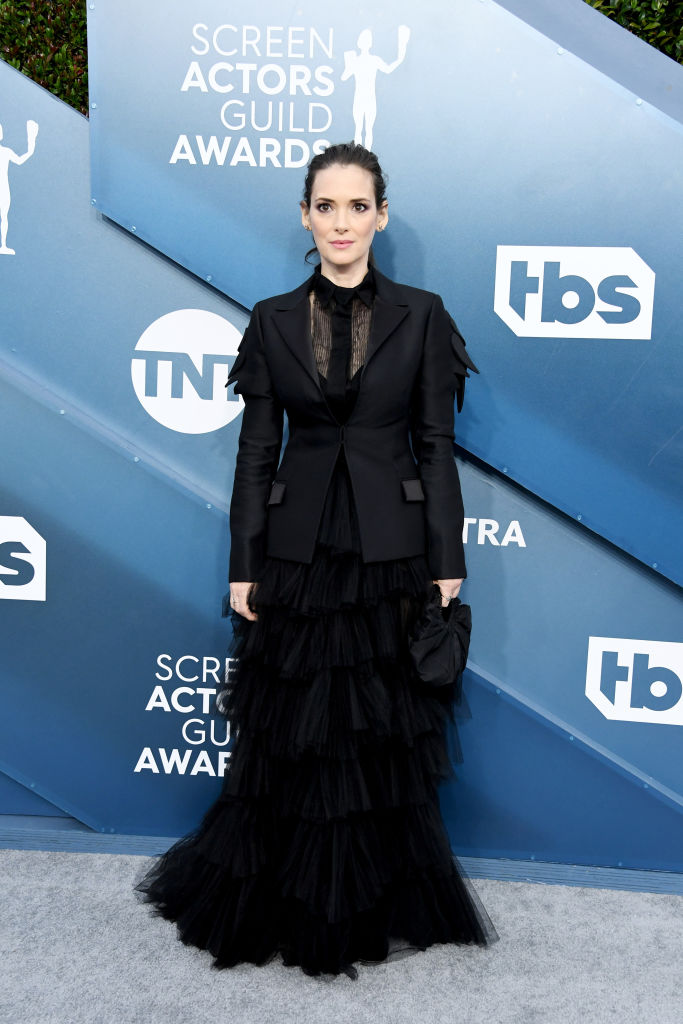 LOS ANGELES, CALIFORNIA – JANUARY 19: Winona Ryder attends the 26th Annual Screen Actors Guild Awards at The Shrine Auditorium on January 19, 2020 in Los Angeles, California. (Photo by Jon Kopaloff/Getty Images)
Coupled Up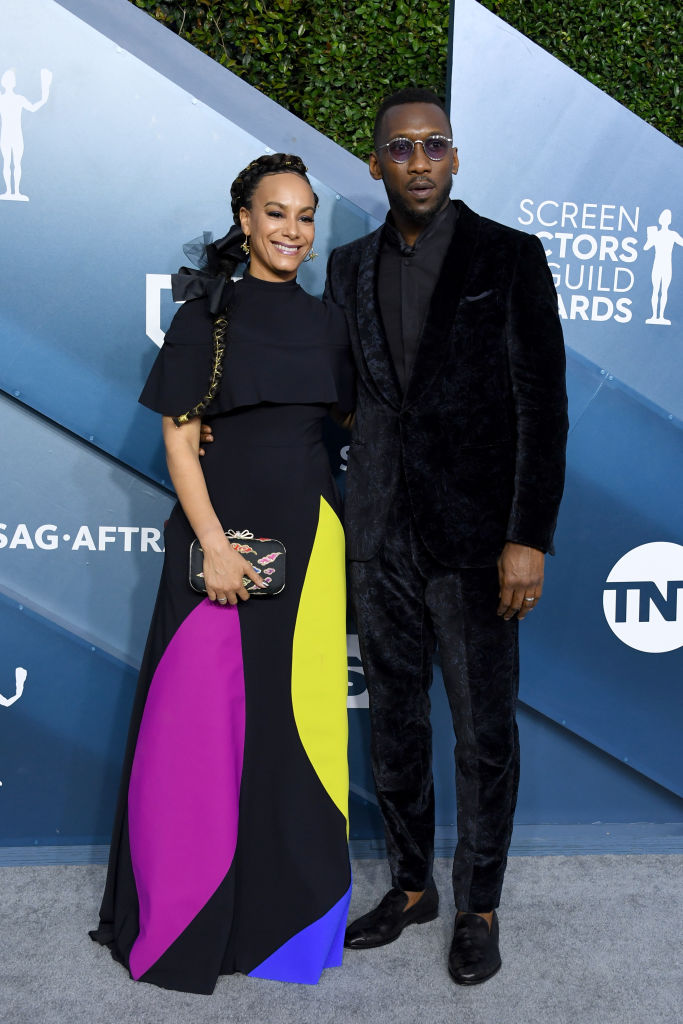 LOS ANGELES, CALIFORNIA – JANUARY 19: (L-R) Amatus Sami-Karim and Mahershala Ali attend the 26th Annual Screen Actors Guild Awards at The Shrine Auditorium on January 19, 2020 in Los Angeles, California. (Photo by Jon Kopaloff/Getty Images)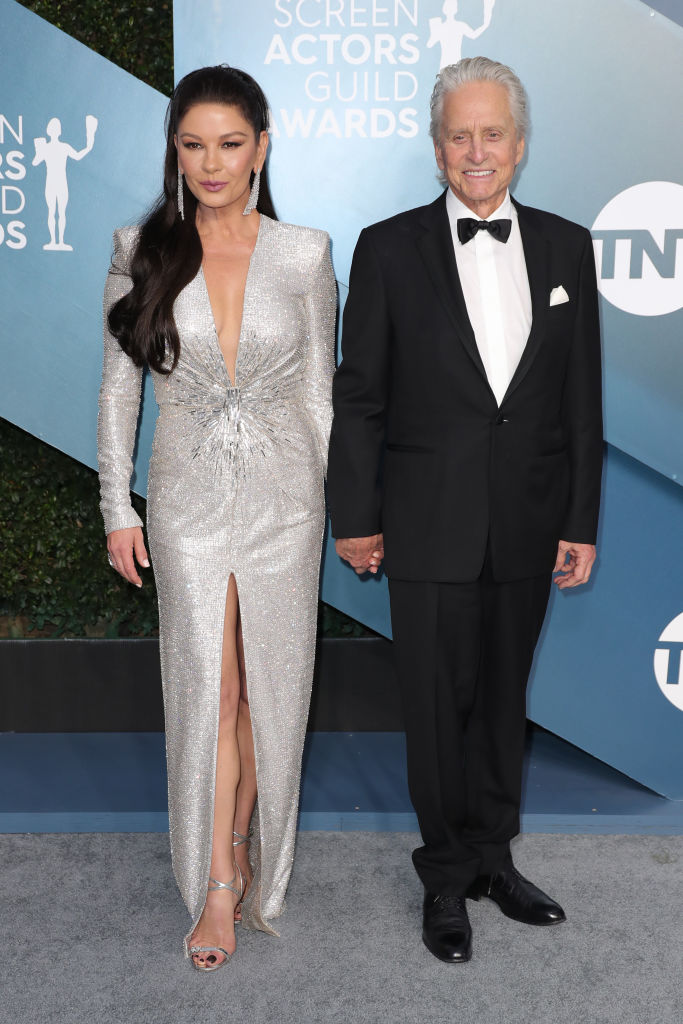 LOS ANGELES, CALIFORNIA – JANUARY 19: Catherine Zeta-Jones and Michael Douglas attend 26th Annual Screen Actors Guild Awards at The Shrine Auditorium on January 19, 2020 in Los Angeles, California. (Photo by Leon Bennett/Getty Images)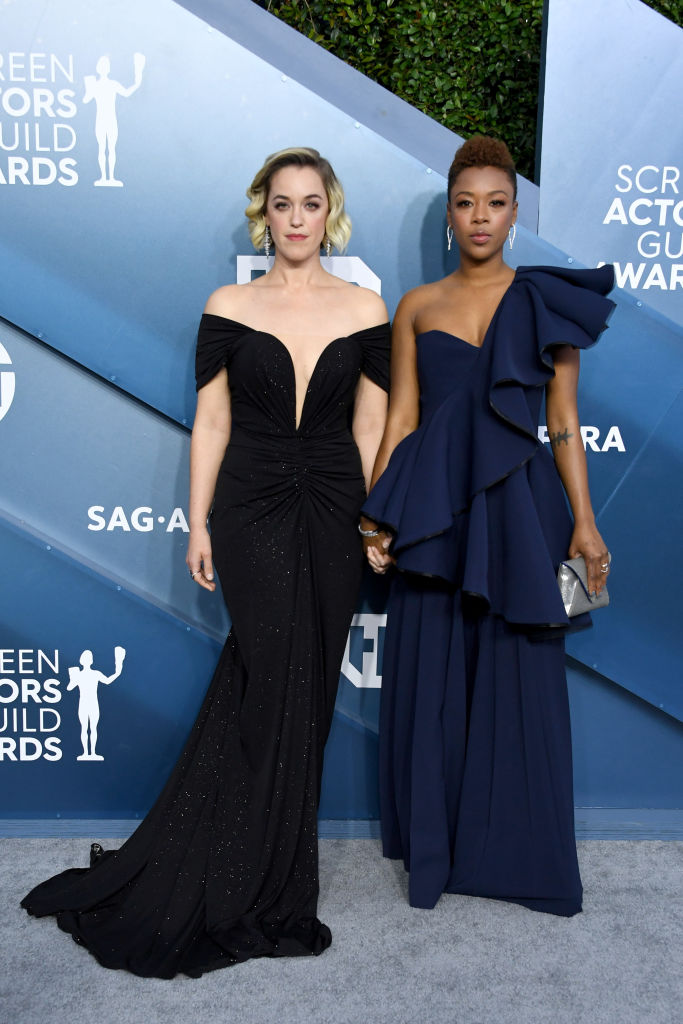 LOS ANGELES, CALIFORNIA – JANUARY 19: (L-R) Lauren Morelli and Samira Wiley attend the 26th Annual Screen Actors Guild Awards at The Shrine Auditorium on January 19, 2020 in Los Angeles, California. (Photo by Jon Kopaloff/Getty Images)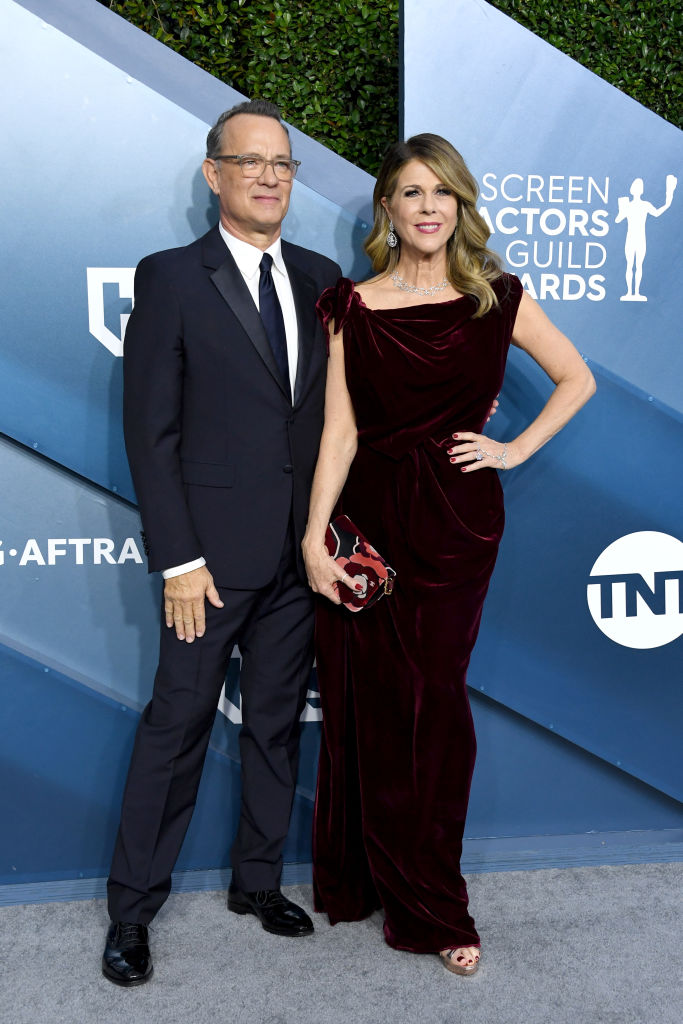 LOS ANGELES, CALIFORNIA – JANUARY 19: (L-R) Tom Hanks and Rita Wilson attend the 26th Annual Screen Actors Guild Awards at The Shrine Auditorium on January 19, 2020 in Los Angeles, California. (Photo by Jon Kopaloff/Getty Images)
The Gents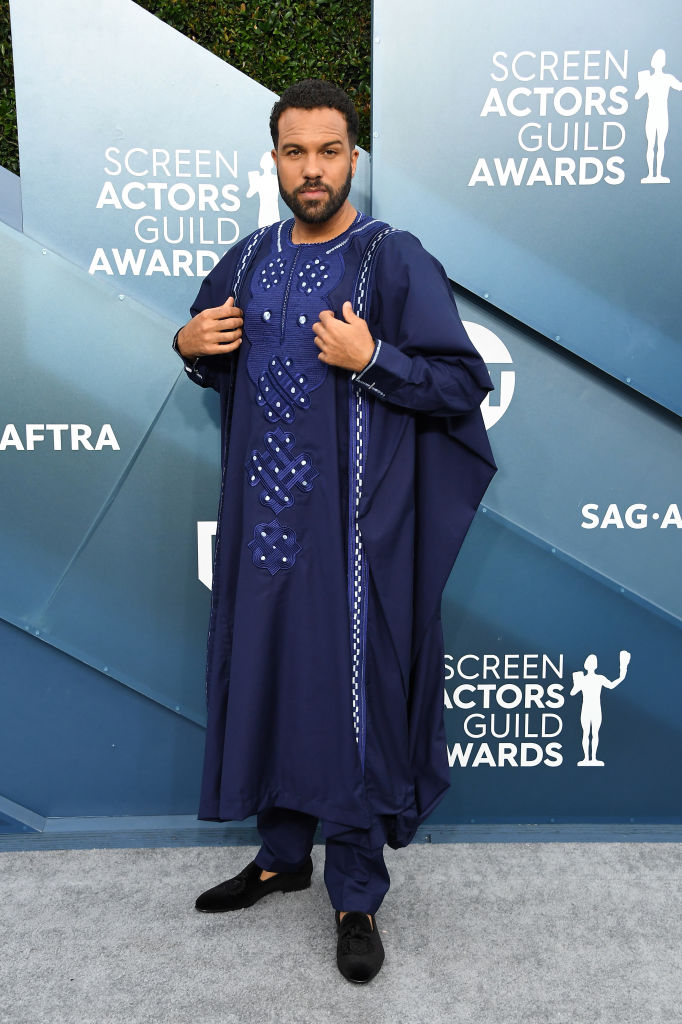 LOS ANGELES, CALIFORNIA – JANUARY 19: O. T. Fagbenle attends the 26th Annual Screen Actors Guild Awards at The Shrine Auditorium on January 19, 2020 in Los Angeles, California. (Photo by Steve Granitz/WireImage)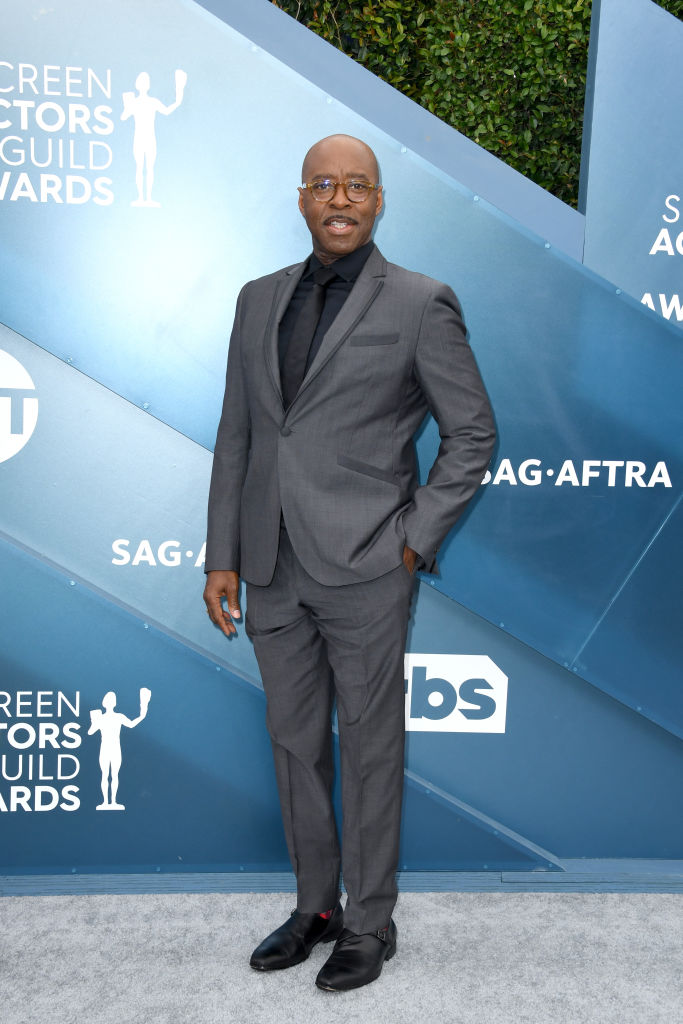 LOS ANGELES, CALIFORNIA – JANUARY 19: SAG-AFTRA Foundation President Courtney B. Vance attends the 26th Annual Screen Actors Guild Awards at The Shrine Auditorium on January 19, 2020 in Los Angeles, California. (Photo by Jon Kopaloff/Getty Images)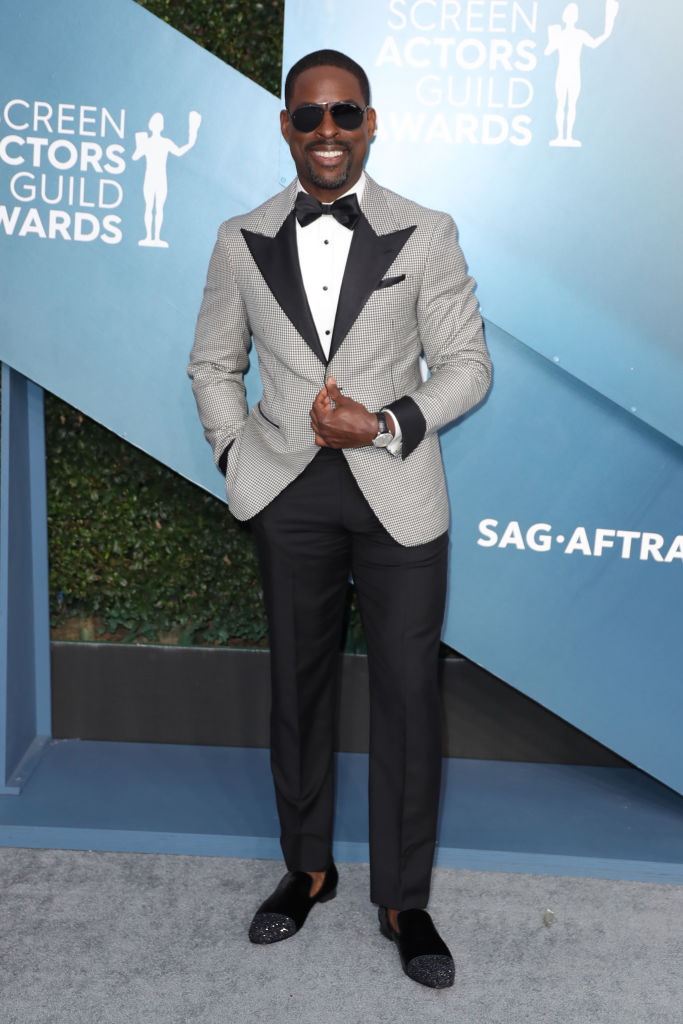 LOS ANGELES, CALIFORNIA – JANUARY 19: Sterling K. Brown attends 26th Annual Screen Actors Guild Awards at The Shrine Auditorium on January 19, 2020 in Los Angeles, California. (Photo by Leon Bennett/Getty Images)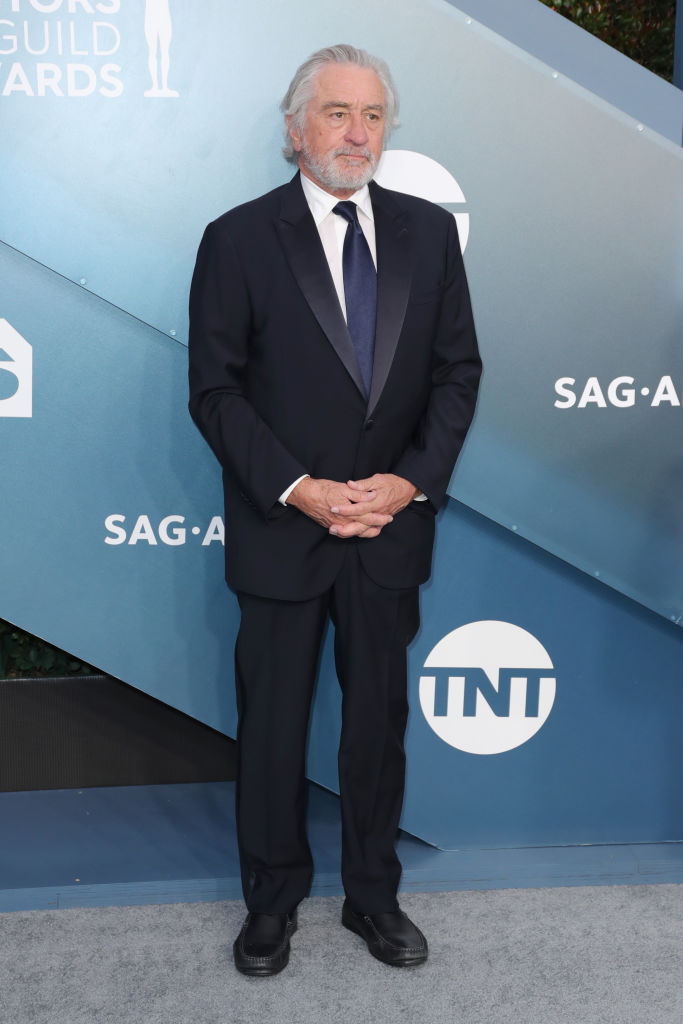 LOS ANGELES, CALIFORNIA – JANUARY 19: Robert De Niro attends 26th Annual Screen Actors Guild Awards at The Shrine Auditorium on January 19, 2020 in Los Angeles, California. (Photo by Leon Bennett/Getty Images)
Spotted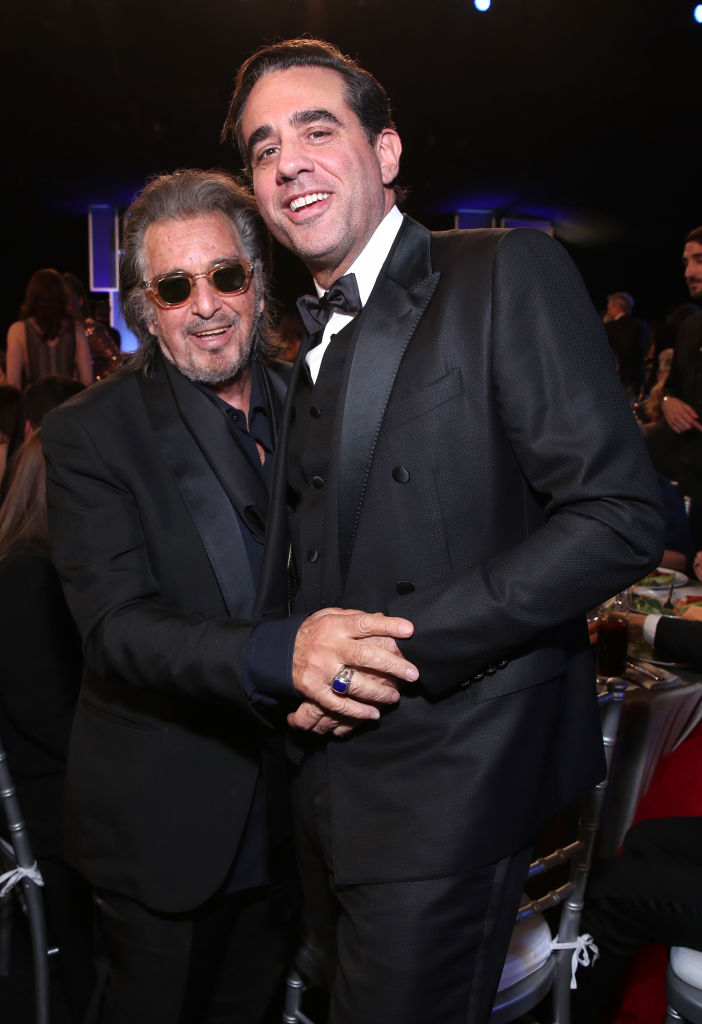 LOS ANGELES, CALIFORNIA – JANUARY 19: (L-R) Al Pacino and Bobby Canavale speaks onstage during the 26th Annual Screen Actors Guild Awards at The Shrine Auditorium on January 19, 2020 in Los Angeles, California. (Photo by Rich Fury/Getty Images)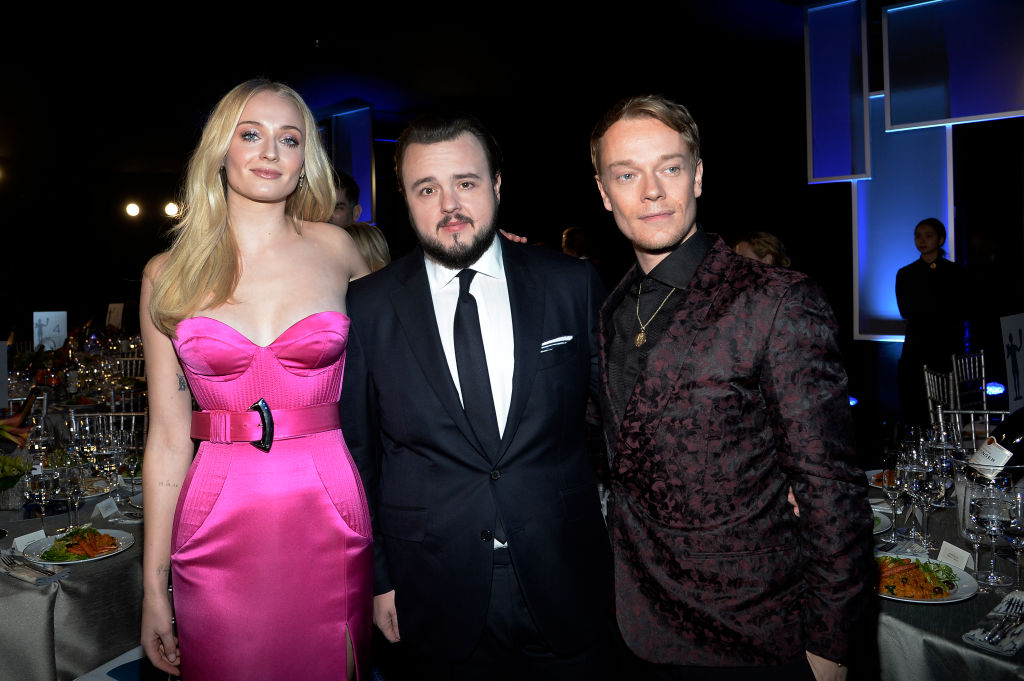 LOS ANGELES, CALIFORNIA – JANUARY 19: (L-R) Sophie Turner, John Bradley and Alfie Allen attend the 26th Annual Screen Actors Guild Awards at The Shrine Auditorium on January 19, 2020 in Los Angeles, California. 721359 (Photo by Kevork Djansezian/Getty Images for Turner)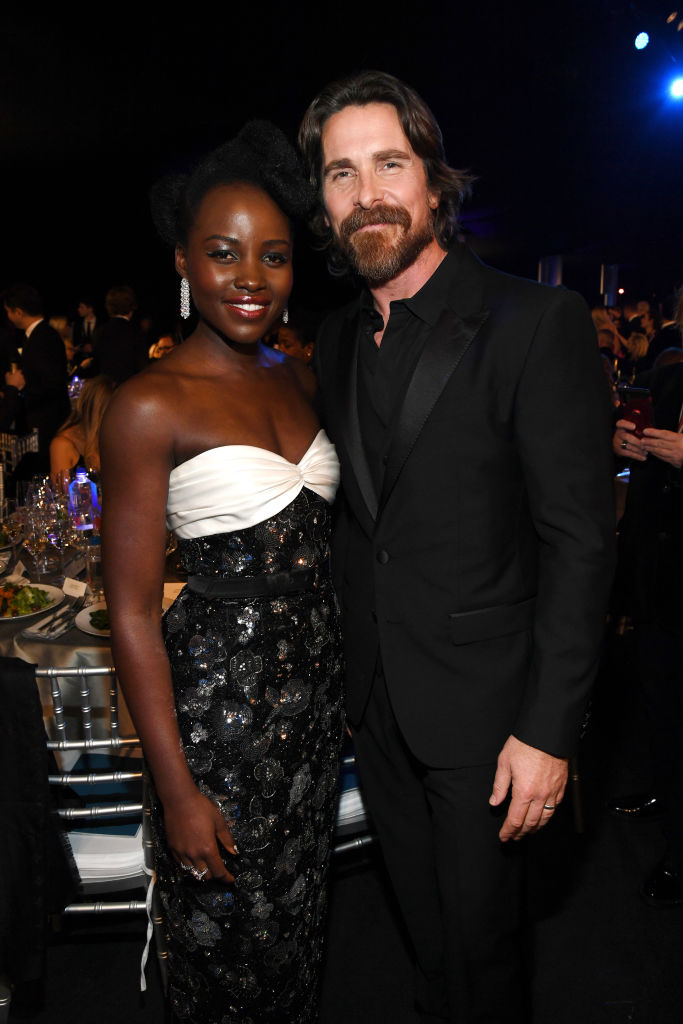 LOS ANGELES, CALIFORNIA – JANUARY 19: (L-R) Lupita Nyong'o and Christian Bale attend the 26th Annual Screen Actors Guild Awards at The Shrine Auditorium on January 19, 2020 in Los Angeles, California. 721336 (Photo by Kevin Mazur/Getty Images for Turner)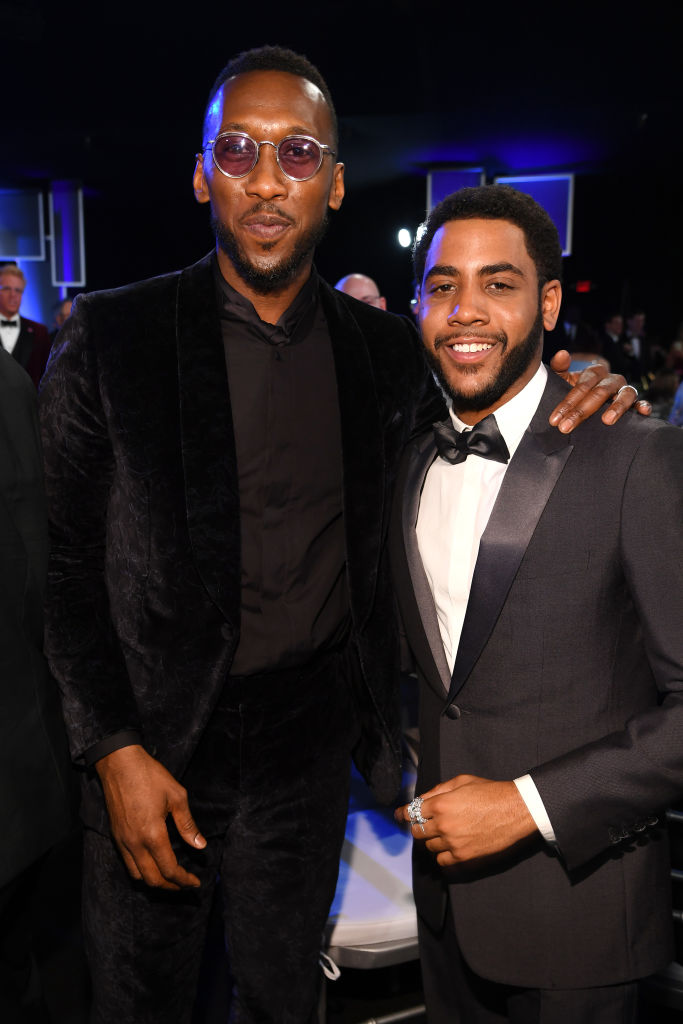 LOS ANGELES, CALIFORNIA – JANUARY 19: (L-R) Mahershala Ali and Jharrel Jerome attend the 26th Annual Screen Actors Guild Awards at The Shrine Auditorium on January 19, 2020 in Los Angeles, California. 721407 (Photo by Dimitrios Kambouris/Getty Images for Turner)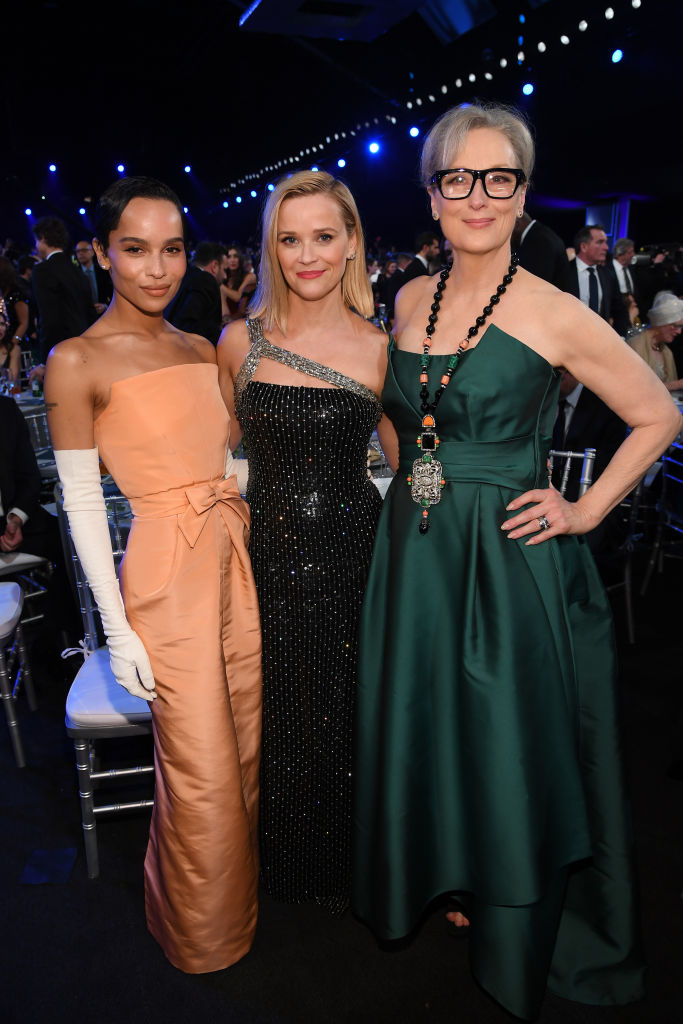 LOS ANGELES, CALIFORNIA – JANUARY 19: (L-R) Zoë Kravitz, Reese Witherspoon, and Meryl Streep attend the 26th Annual Screen Actors Guild Awards at The Shrine Auditorium on January 19, 2020 in Los Angeles, California. 721336 (Photo by Dimitrios Kambouris/Getty Images for Turner)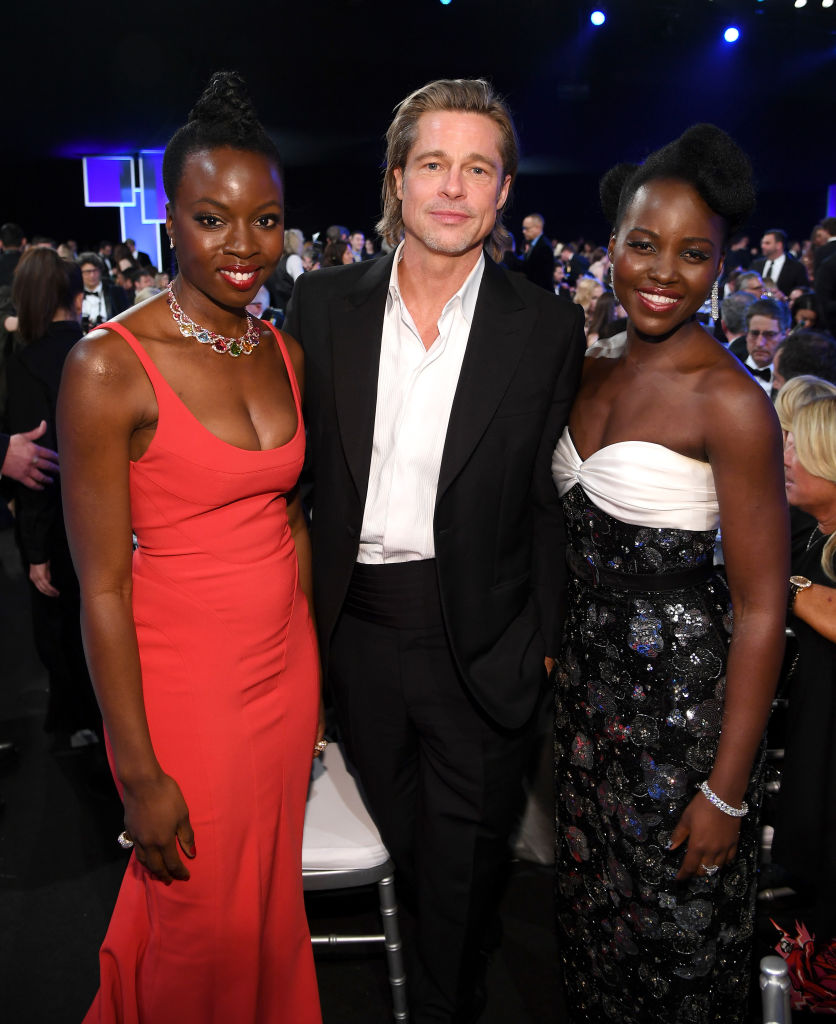 LOS ANGELES, CALIFORNIA – JANUARY 19: (L-R) Danai Gurira, Brad Pitt, and Lupita Nyong'o attend the 26th Annual Screen Actors Guild Awards at The Shrine Auditorium on January 19, 2020 in Los Angeles, California. 721407 (Photo by Dimitrios Kambouris/Getty Images for Turner)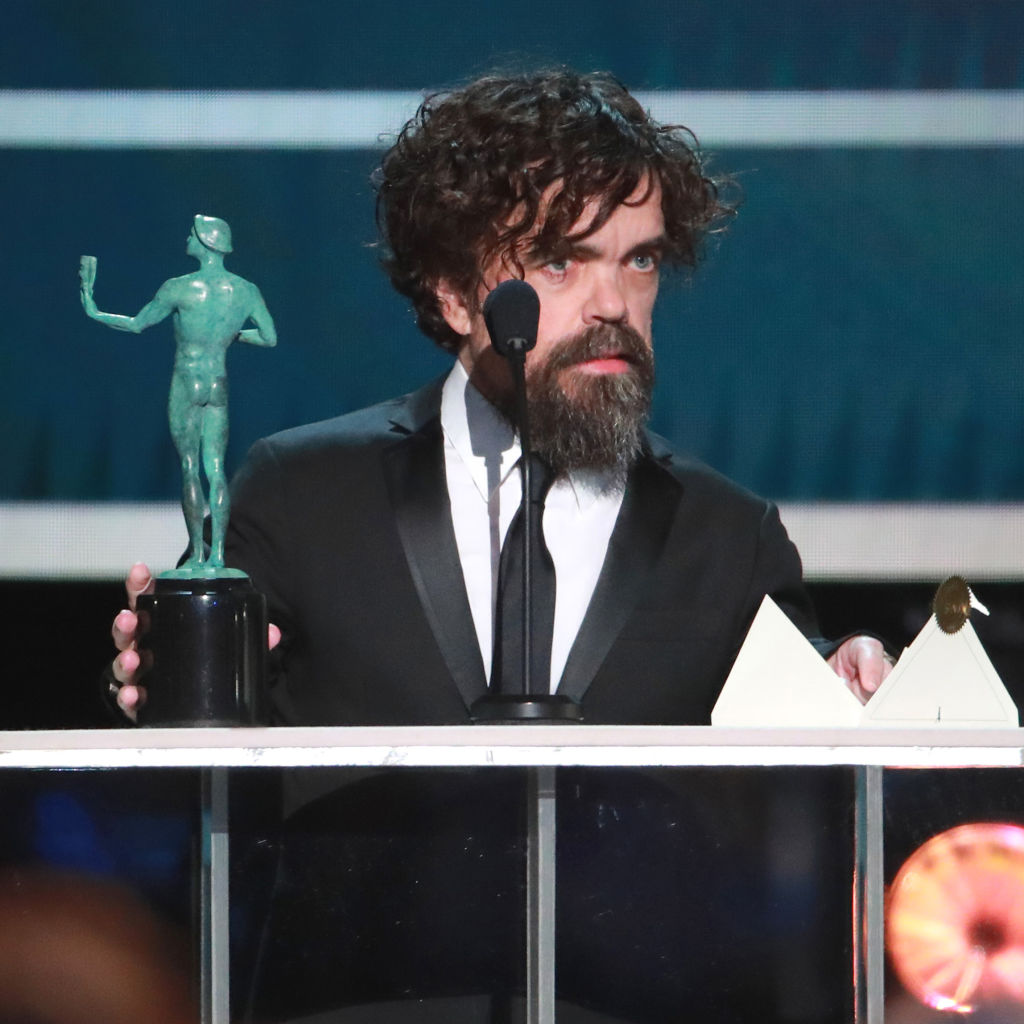 LOS ANGELES, CALIFORNIA – JANUARY 19: (EDITORS NOTE: This image is a retransmission)
Peter Dinklage accepts Outstanding Performance by a Male Actor in a Drama Series for 'Game of Thrones' onstage during the 26th Annual Screen Actors Guild Awards at The Shrine Auditorium on January 19, 2020 in Los Angeles, California. (Photo by Rich Fury/Getty Images)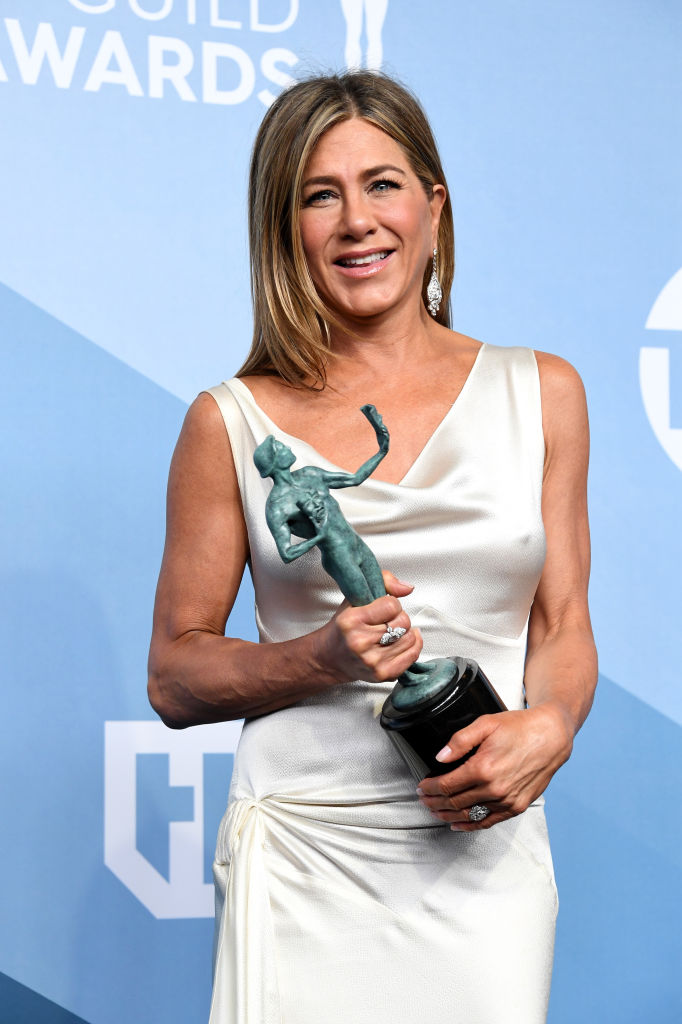 LOS ANGELES, CALIFORNIA – JANUARY 19: Jennifer Aniston, winner of Outstanding Performance by a Female Actor in a Drama Series for 'The Morning Show', poses in the press room during the 26th Annual Screen Actors Guild Awards at The Shrine Auditorium on January 19, 2020 in Los Angeles, California. (Photo by Jon Kopaloff/Getty Images)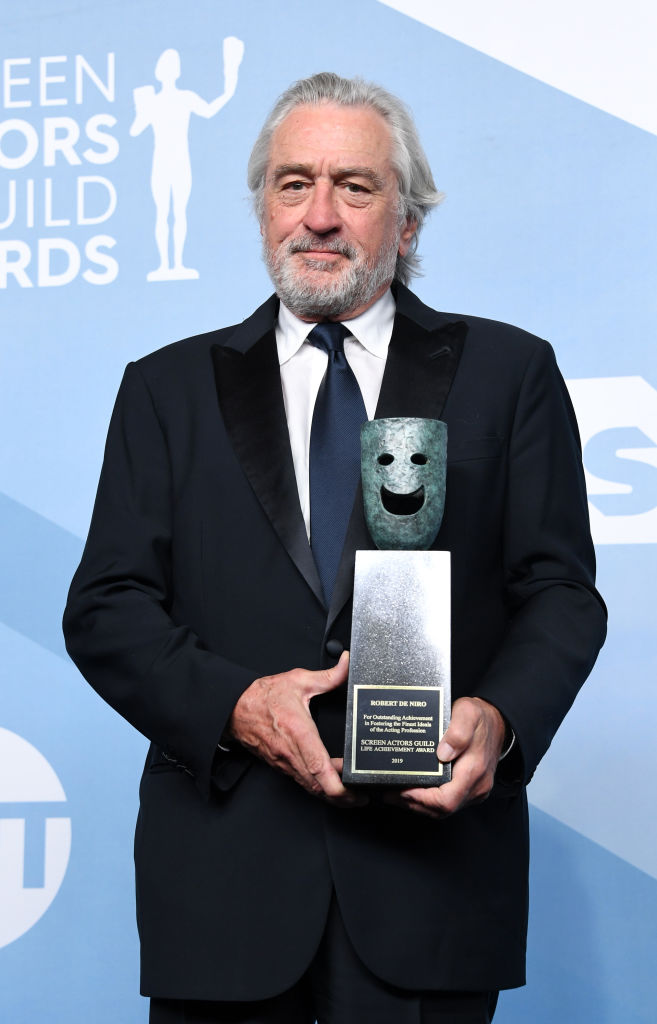 LOS ANGELES, CALIFORNIA – JANUARY 19: Robert De Niro, winner of the Screen Actors Guild Life Achievement Award, poses in the press room during the 26th Annual Screen Actors Guild Awards at The Shrine Auditorium on January 19, 2020 in Los Angeles, California. (Photo by Jon Kopaloff/Getty Images)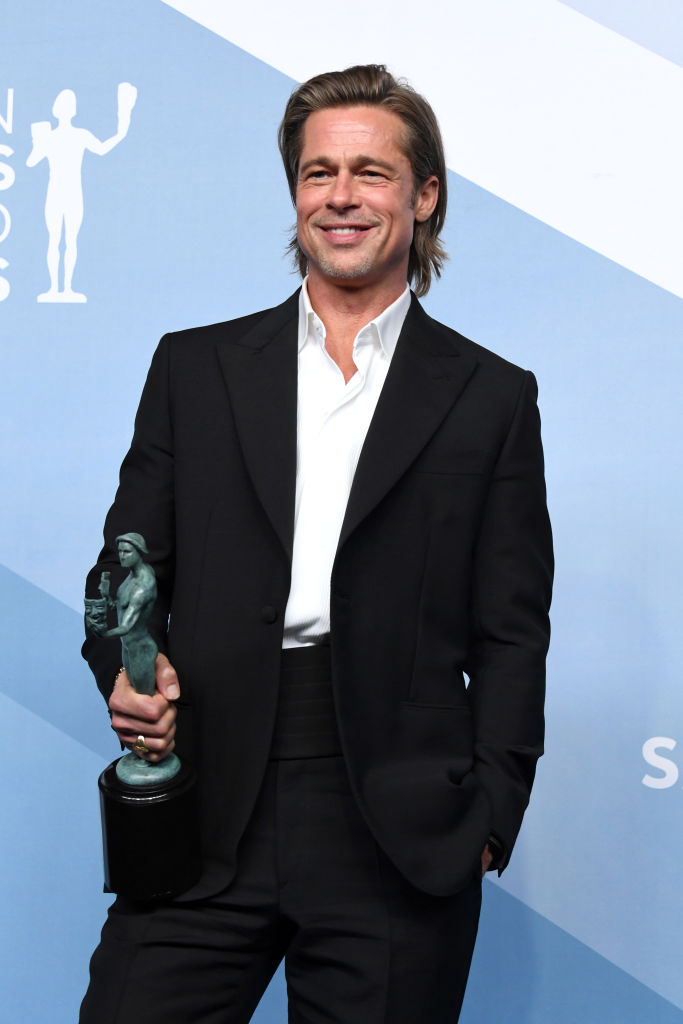 LOS ANGELES, CALIFORNIA – JANUARY 19: Brad Pitt, winner of Outstanding Performance by a Male Actor in a Supporting Role for 'Once Upon a Time in Hollywood', poses in the press room during the 26th Annual Screen Actors Guild Awards at The Shrine Auditorium on January 19, 2020 in Los Angeles, California. (Photo by Jon Kopaloff/Getty Images)