The longstanding celebration of African art will be hosted by Parisian hot spot Christie's for the first time ever.
In admittedly unideal circumstances, 1-54 Contemporary African Art Fair will be touching French soil in 2021. The internationally celebrated art fair devoted to contemporary art from Africa and the African diaspora will be hosted in Paris, France from January 20 – 23. With COVID-19 still having its way around the globe, finding new ways to connect is what it's all about and 1-54 is certainly taking the innovative steps to keep African art alive and well.In partnership with Christie's, the in-person exhibits will take place at the auction house's city HQ at Avenue Matignon, while 20 international exhibitors will be featured online at Christies.com. And the fun doesn't stop there as the collaboration has brought in new ways to admire the talent from participating galleries from across Africa and Europe. The fair's multi-disciplinary program of talks, screenings, performances, workshops, and readings are set to excite and entice revelers.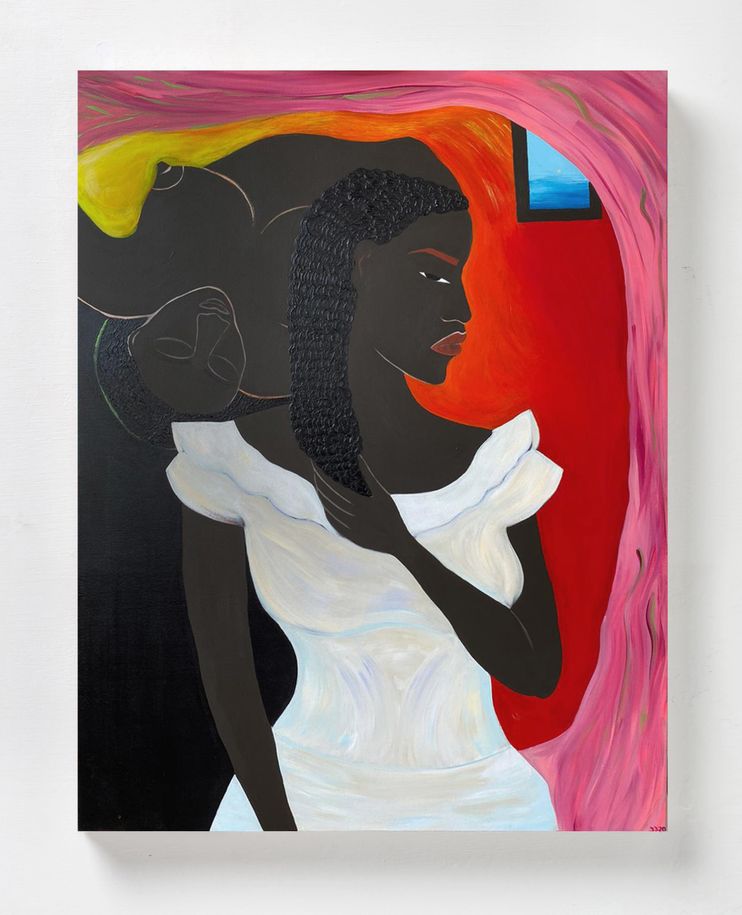 Artwork: Delphine Desane Deep Sorrow, 2020. Courtesy Luce GalleryThe tech dependant program, curated by Le 18, a multi-disciplinary art space in Marrakech medina, will see events take place during the Parisian run fair, followed by more throughout February.This year's 1-54 online will be accessible to global visitors virtually, following the success of the 2019's fair in New York City and London in 2020. In the wake of COVID-19 related regulations and public guidelines, 1-54 in collaboration with Christie's Paris is in compliance with all national regulations, strict sanitary measures, and security.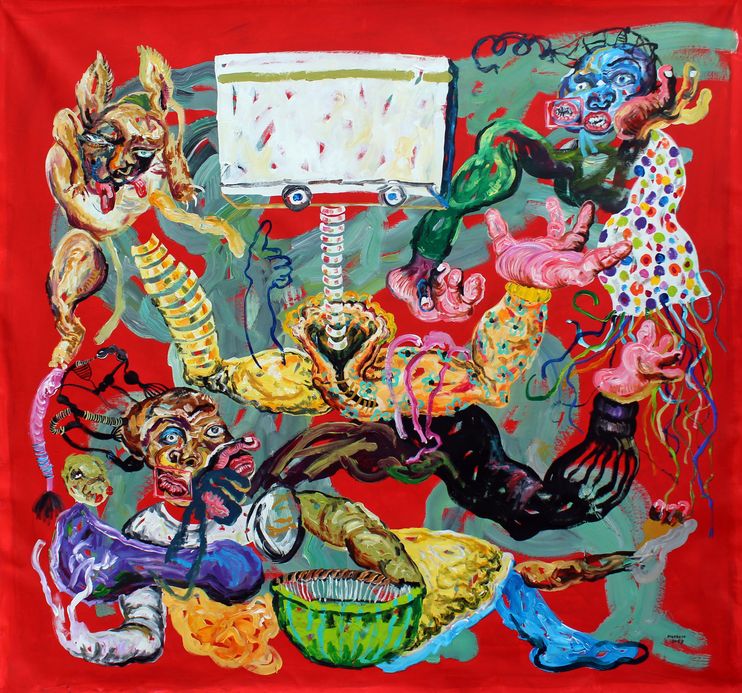 Artwork: Cristiano Mongovo Murmurantes Acrilico Sobre Tela 190x200cm 20191-54 founding director Touria El Glaoui commented, "Whilst we're sad not to be able to go ahead with the fourth edition of 1-54 Marrakech in February as hoped, we are incredibly excited to have the opportunity to be in Paris this January with our first-ever fair on French soil thanks to our dedicated partners Christie's. 1-54's vision has always been to promote vibrant and dynamic contemporary art from a diverse set of African perspectives and bring it to new audiences, and what better way of doing so than to launch an edition somewhere completely new. Thanks to the special Season of African Culture in France, 2021 is already set to be a great year for African art in the country so we are excited to be playing our part and look forward, all being well, to welcoming our French friends to Christie's and many more from around the world to our online fair in January."
Julien Pradels, General Director of Christie's France, said, "Christie's is delighted to announce our second collaboration with 1-54, the Contemporary African Art Fair, following a successful edition in London this October. Paris, with its strong links to the continent, is a perfect place for such a project and the additional context of the delayed Saison Africa 2020 makes this partnership all the more special. We hope this collaboration will prove a meaningful platform for the vibrant African art scene and we are confident that collectors will be as enthusiastic to see the works presented, as we are."

Artwork: Kwesi Botchway Metamorphose in July, 2020. Courtesy of the artist and Gallery 1957
Here's a list of participating galleries to be on the lookout for:
Galleries
31 PROJECT (Paris, France)
50 Golborne (London, United Kingdom)
Dominique Fiat (Paris, France)
Galerie 127 (Marrakech, Morocco)
Galerie Anne de Villepoix (Paris, France)
Galerie Cécile Fakhoury (Abidjan, Côte d'Ivoire/ Dakar, Senegal)
Galerie Eric Dupont (Paris, France)
Galerie Lelong & Co. (Paris, France / New York, USA)
Galerie Nathalie Obadia (Paris, France / Brussels, Belgium)
Galleria Continua (Beijing, China / Havana, Cuba / Les Moulins, France / San Gimignano, Italy / Rome, Italy)
Gallery 1957 (Accra, Ghana / London, United Kingdom)
Loft Art Gallery (Casablanca, Morocco)
Luce Gallery (Turin, Italy)
MAGNIN-A (Paris, France)
Nil Gallery (Paris, France)
POLARTICS (Lagos, Nigeria)
SEPTIEME Gallery (Paris, France)
This is Not a White Cube (Luanda, Angola) THK Gallery (Cape Town, South Africa) Wilde (Geneva, Switzerland)